A Festive Season Like No Other
In most countries, the new year is celebrated on January 1st. However, Sri Lanka stands out with its vibrant and colorful New Year celebrations that take place on April 13th and 14th. Known as Sinhala and Tamil New Year, this grand festival is a must-visit if you want to truly experience the essence of this beautiful island.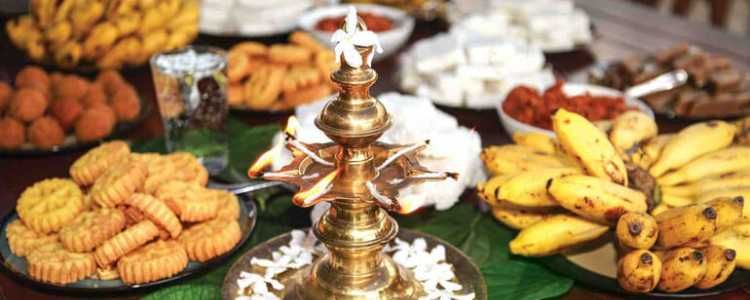 Honoring the God of Sun
Also referred to as the "sun festival," Sinhala and Tamil New Year is deeply rooted in the age-old practice of paying homage to the God of Sun. This tradition has been carried out for countless generations, and it remains a significant part of Sri Lankan culture and heritage.
The festival provides a unique opportunity to immerse yourself in the rich tapestry of Sri Lankan traditions and rituals. It offers a chance to participate in fun activities and traditional games that showcase the country's vibrant spirit. You won't find an experience like this anywhere else in the world.
A Tapestry of Rituals
The Sinhala and Tamil New Year is renowned for its captivating rituals, each with its own significance and charm. The festivities kick off on the 13th of April with a ritual called the "neutral period" or "Nonagathe." During this time, people refrain from work and dedicate themselves to religious activities, seeking blessings for the year ahead.
Sinhala & Tamil New Year Rituals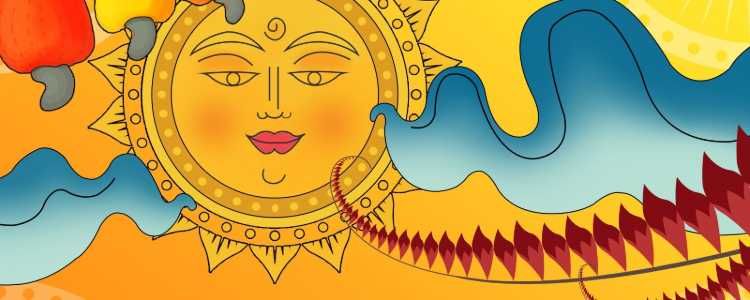 Lighting the Hearth
As the new year dawns, Sri Lankans commence their celebrations by lighting the hearth in their homes. This ritual symbolizes the preparation of milk rice, a traditional dish that represents prosperity and good fortune.
Sharing the First Meal
Food takes center stage during the new year festivities in Sri Lanka. Families gather around a grand table adorned with an array of delicious delicacies, including Kiribath (milk rice), bananas, and an assortment of traditional sweets like kavum, kokis, thalaguli, aggala, aasmi, and aluwa. This feast is enjoyed together after lighting an oil lamp, signifying the start of abundant blessings.
Embarking on New Beginnings
Once the meal is finished, families engage in various activities to symbolize the start of the new year. This includes working on small tasks, exchanging money and gifts with loved ones, and even expressing gratitude to the well for the clean water it provided throughout the previous year. To invoke blessings of health and healing, a series of oils are anointed on the heads of young and old alike.
These rituals are performed with great care and consideration during auspicious times, harmonizing the entire country as they cook, eat, and engage in work simultaneously. The Tamil community, known as Puththandu, also celebrates their unique New Year, with traditions and rituals that differ slightly from those of the Sinhalese.
Indulge in Irresistible Sweets
No discussion of Sinhala and Tamil New Year is complete without mentioning the mouthwatering array of traditional sweets. During your April holiday in Sri Lanka, make sure to treat yourself to these delectable delicacies. Here are some must-try sweets:
Konda Kewum: A deep-fried, fluffy cake made with coconut trickle and rice.
Kokis: Crispy, deep-fried sweets made from rice flour and coconut milk.
Asmi: A crunchy, caramel-coated traditional sweet.
Mon Kewum: A diamond-shaped sweet with a crunchy crust and a sweetened green gram paste filling.
Festive Music and Games
Sinhala and Tamil New Year is all about celebrating with family. During this season, people return to their hometowns or villages, reuniting with their extended family members. One of the highlights of the festivities is the fun-filled games and activities that bring everyone together.
Playing the Rabana
The Rabana is a large drum that occupies a central role during joyous occasions. Elderly women often gather around it, playing mesmerizing rhythms that sometimes lead to impromptu dancing.
Traditional Board Games
Olinda Keliya and Pancha Demima are two popular board games played primarily by Sri Lankan ladies during this season. These games involve natural materials such as wooden boards, plant seeds, and seashells. They provide endless entertainment and a glimpse into the country's traditional pastimes.
New Year Festival Games
Villages come alive during Sinhala and Tamil New Year, organizing events that feature a range of traditional games. People of all ages, from children to elders, participate in these lively competitions. Some of the most beloved games include "Placing the Eye on the Elephant," "Eating Buns," "Pillow Fight," "Tug-o-War," "Breaking the Pots," and "Climbing the Greasy Pole."
DHPL Travels invites you to experience the enchantment of Sinhala and Tamil New Year, a celebration that encapsulates the warmth, excitement, and deep-rooted traditions of Sri Lanka. Don't miss out on this extraordinary cultural experience!