The idyllic island nation of Sri Lanka has been at the forefront of using technology to combat the COVID-19 pandemic. In January 2020, Sri Lanka became the first country in the world to deploy DHIS2, a powerful health information system, for surveillance of the virus. A year later, the country was ready to roll out its vaccination campaign.
Working in collaboration with HISP Sri Lanka and the WHO country office, Sri Lanka's health authorities designed and configured a comprehensive system for COVID-19 vaccine delivery using DHIS2. This innovative system combines individual-level data, aggregate data for vaccine stock management, and intuitive dashboards to facilitate better decision-making throughout the vaccination process.
Streamlined COVID-19 Immunization Tracking and Vaccine Stock Management
To efficiently track the COVID-19 immunization process and manage vaccine stock, Sri Lanka's Ministry of Health deployed its COVID-19 vaccine tracker on the DHIS2 platform in January 2021. This integration allowed the new vaccine tracker module to seamlessly operate alongside the existing COVID-19 surveillance module, which had been in use since January 2020.
The vaccine delivery information system consists of two core modules: the Electronic Immunization Registry (EIR) and stock monitoring. The EIR, powered by Tracker, registers individuals and tracks their vaccination progress over time. It captures sociodemographic factors, comorbidities, allergies, and vaccine-specific information. The stock monitoring module uses aggregate data to manage vaccine stock at national, regional, and vaccine center levels while employing advanced analytics for precise forecasting.
All data from the immunization and stock modules are skillfully integrated into intuitive dashboards. These dashboards provide comprehensive analysis and monitoring capabilities for stakeholders at all levels of the health system. With real-time data visualization, health authorities can make informed decisions and ensure the efficient delivery of COVID-19 vaccines.
Personalized Vaccination Certificates for Verification
In addition to tracking immunizations, Sri Lanka recognized the importance of certifying and verifying individual vaccination records. To meet this requirement, HISP Sri Lanka customized the DHIS2 platform to generate personalized digital vaccine certificates. Utilizing built-in SMS functionality, these certificates are associated with an individual's vaccine record in the DHIS2-based immunization registry.
The certificates include a QR code for easy verification and can be printed, downloaded, or remotely accessed by public health authorities and other authorized parties. To notify individuals, the system is configured to send SMS notifications when their vaccination certificates are available. This integration seamlessly enhances Sri Lanka's comprehensive vaccination strategy.
Collaboration and Integration for Global Travel
To further enhance the integration and verification of vaccination records, HISP Sri Lanka and the ICT Agency of Sri Lanka worked together to integrate DHIS2 with DIVOC. DIVOC is an open-source digital platform developed as part of India's Co-WIN platform for COVID-19 response. This integration allows Sri Lankan citizens to generate cryptographically verifiable secure certificates, ensuring their vaccination status is recognized globally.
To facilitate the generation and distribution of these certificates, HISP Sri Lanka developed a custom widget within the Tracker application. This widget enables the reissuing and sending of certificates through SMS or email. Sri Lankan citizens are provided with a public portal to request vaccination certificates, while an online portal allows global verification by interested entities, including immigration departments and border control authorities at airports.
Rapid Development and Effective Deployment
Thanks to the expertise of HISP Sri Lanka and their years of experience working with DHIS2, Sri Lanka's COVID-19 vaccine delivery system was successfully implemented and ready for action when the country received its first stock of COVISHIELD vaccines in January 2021. The system was deployed at all vaccination centers, including those managed by the security forces.
The vaccination plan included two phases, with the first phase focusing on healthcare workers. The web version of DHIS2 was utilized for data capture during this phase. The second phase, which targets the general public, will involve the use of the DHIS2 Android Capture App on mobile devices at vaccination centers. Integration with the national population database will further streamline the process, reducing data entry requirements at the time of vaccination.
Throughout the development and deployment process, HISP Sri Lanka played a crucial role. They not only designed the vaccine delivery system but also provided remote training to end-users and offered continuous support. Their extensive experience and close collaboration with Sri Lanka's Ministry of Health were instrumental in the rapid development and effective implementation of the system.
Sri Lanka's efficient COVID-19 vaccine delivery system, integrated with DHIS2, showcases the power of technology in managing the vaccination process. With robust tracking, stock management, and personalized certificates, Sri Lanka is well-equipped to ensure the smooth and successful administration of COVID-19 vaccines. As the country continues its vaccination campaign, its innovative approach serves as a model for others to follow.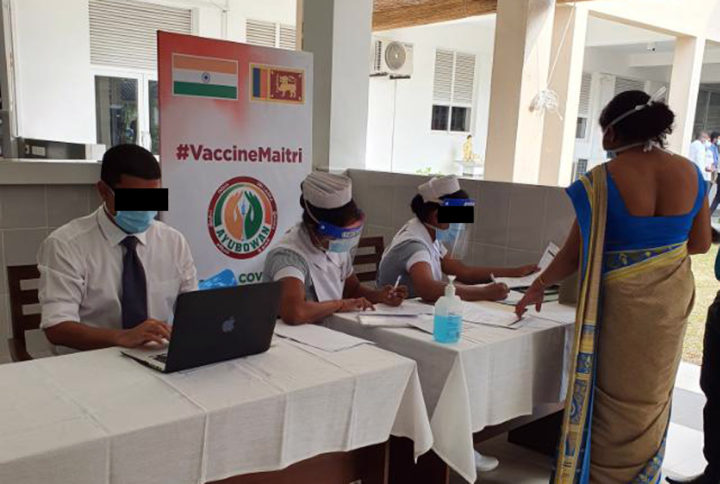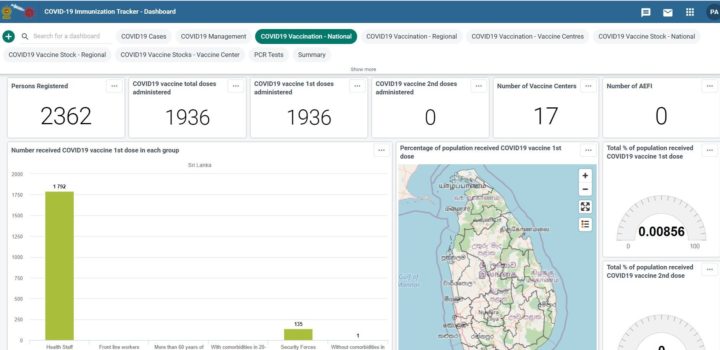 To learn more about Sri Lanka's vaccination efforts, visit DHPL Travels.