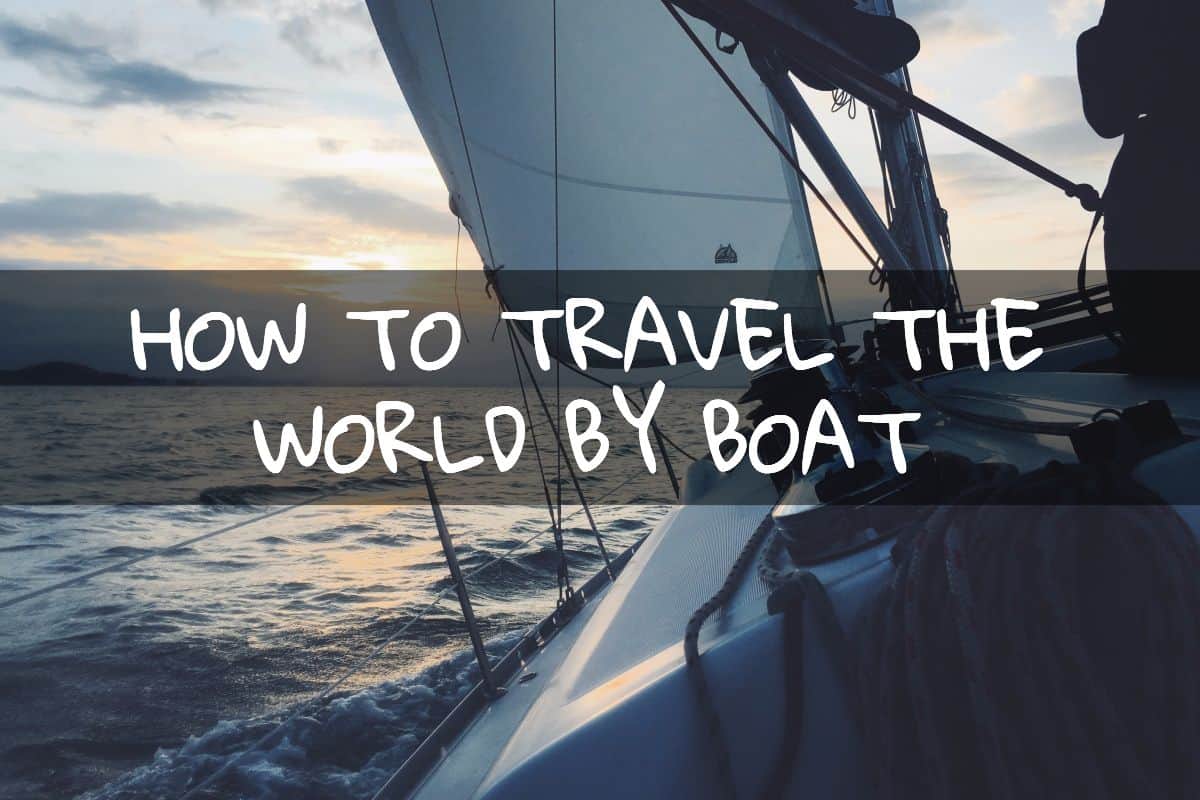 Sometimes, you don't need to rely on a plane to reach your desired destination. Take Niall Doherty, for example. He has been exploring the world for the past three years without ever boarding a flight. Instead, he opts for unconventional methods, like hopping on a one-way cruise or embarking on a 26-day journey on a cargo ship across the Pacific Ocean. While you may not want to go to such extremes, choosing to travel by boat can undoubtedly be an exciting adventure.
Personally, one of my favorite things to do when I'm traveling is to experience a journey on the water. Whether it's a scenic boat trip in Wexford, Ireland, or an exhilarating live-aboard scuba diving cruise, there's something truly special about being out on the open water.
Finding the Right Boat Travel Websites
If you're eager to explore boat travel options, here are a few websites to help you get started:
Cruise Sheet
DHPL Travels recommends Cruise Sheet as a top choice when it comes to booking affordable cruises. This website works wonders, especially if you're interested in repositioning cruises. In fact, you might even be able to find a one-way cruise and eliminate a leg of your flight altogether.
Rome2rio
Another valuable resource is Rome2rio, a multimodal transport engine. With Rome2rio, you can explore various modes of transportation, including planes, trains, automobiles, buses, and ferries. Just enter your desired destination, and Rome2rio will provide you with a comprehensive list of options.
BoatBound
For those in the United States, BoatBound is a fantastic boat rental marketplace. Think of it as the Airbnb for boats. Joining is free, and there are no membership fees. You can find a boat to rent, with or without a captain, making your maritime experience even more enjoyable.
The Yacht Week
If you're looking for a once-in-a-lifetime adventure, The Yacht Week is the ideal choice. Gather your friends and embark on a breathtaking voyage through destinations like the Caribbean, Croatia, Italy, Greece, or Thailand. You can either rent an entire boat or join an existing one to share the experience.
Zizoo
Planning to sail around Croatia, Turkey, Spain, Greece, or Italy? Zizoo is here to help. This website makes it effortless to find the perfect boat that suits your needs, complete with a skilled captain to guide you on your journey.
I cherish some of my most precious travel memories that involve boat travel. Whether it's impulsively joining a boat trip from Bali to Komodo or embarking on a luxurious live-aboard dive trip in the Galapagos, being out at sea brings an indescribable joy. From the refreshing sea breeze and breathtaking sunsets to the exhilaration of diving into the crystal-clear water, every moment is simply incredible.
But boat travel is not the only way to enjoy the water while exploring the world. Engaging in water sports such as kayaking, canoeing, and paddleboarding is also an excellent way to immerse yourself in nature. Personally, paddleboarding has become one of my favorite activities in recent years. Whether I'm peacefully paddling across a serene lake or navigating through a bustling river in a vibrant city like Calgary, the experience is always fulfilling.
Now, it's your turn. Do you have any additional tips for traveling the world by boat? Let's chat and share our knowledge!