Introduction
If you're like me and daydream about travel constantly, why not surround yourself with wanderlust inspiration in your very own bedroom? In this article, we'll explore the ultimate collection of travel-themed bedroom decor that you never knew you needed. So, grab your souvenir postcards and get ready to transform your bedroom into a traveler's paradise!
The Essential Travel-Themed Bedroom Decor Must-Haves
1. Discover your Journey: Scratch-Off Map
If you love checking off countries on your bucket list, you'll absolutely adore this vibrant and inspirational wall map. Not only does it make for a classy addition to your bedroom, but it also serves as a colorful reminder of your travel achievements. Discover the world as you scratch off each visited destination.
2. Stargazing at Night: Stars Bed Set
Leave the clouds behind and immerse yourself in a celestial oasis with this dreamy duvet zipper cover and pillowcase sheet set. Snuggle up and let your mind wander among the stars as you relax in ultimate comfort.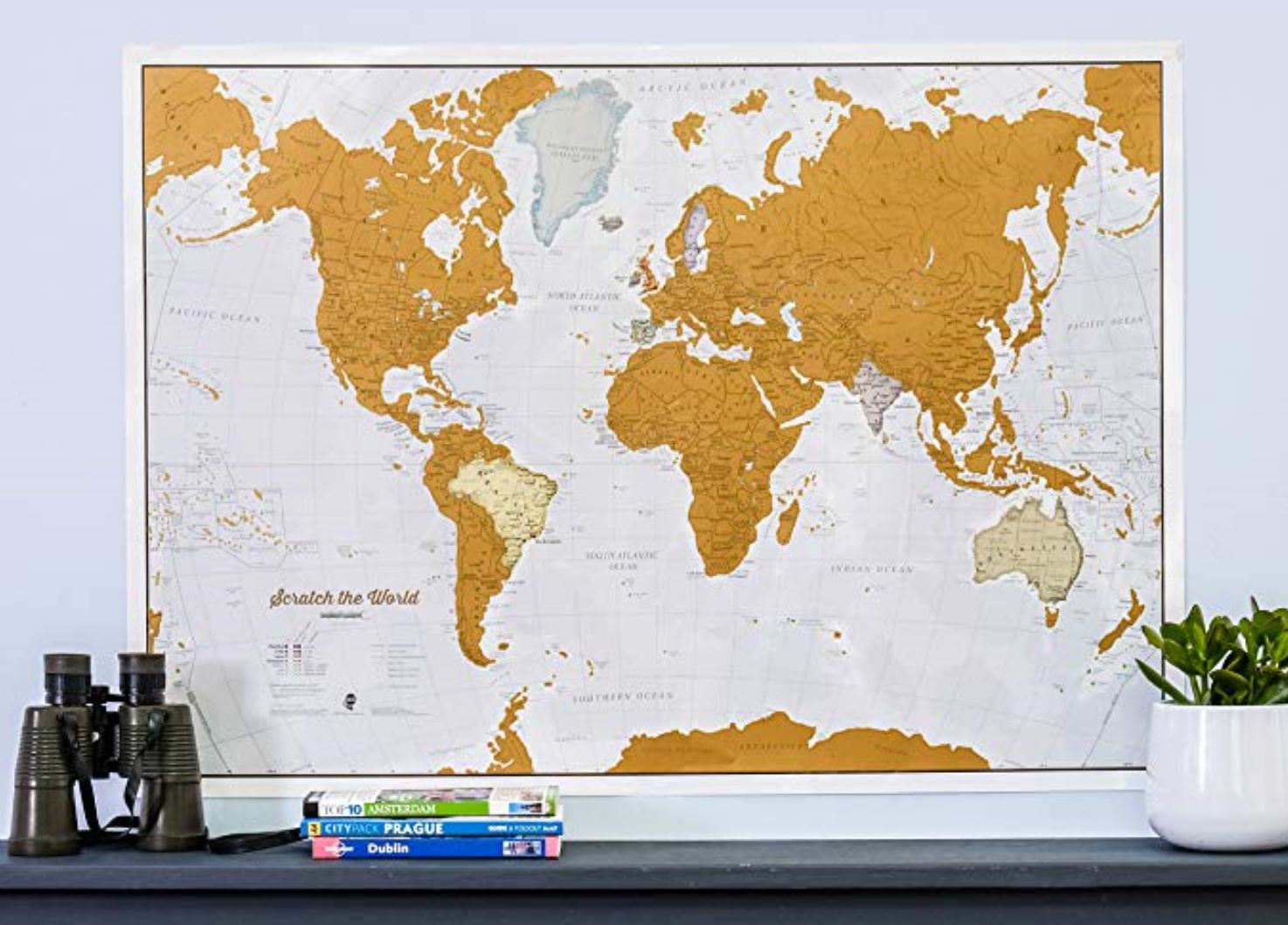 3. The Magic of Motion: Mova Globe
Step into a world of wonder with the Mova Globe. Powered by any surrounding light, this mesmerizing rotating globe adds a touch of magic to any desk, table, or nightstand. Select your favorite vintage map design and let your imagination soar.
4. Timeless Elegance: Trunk Nightstand
Take a nostalgic trip back in time with this chic trunk-inspired end table or nightstand. Crafted from natural fir wood and adorned with decorative metal accents, it not only adds a unique touch to your bedroom decor but also provides extra storage space.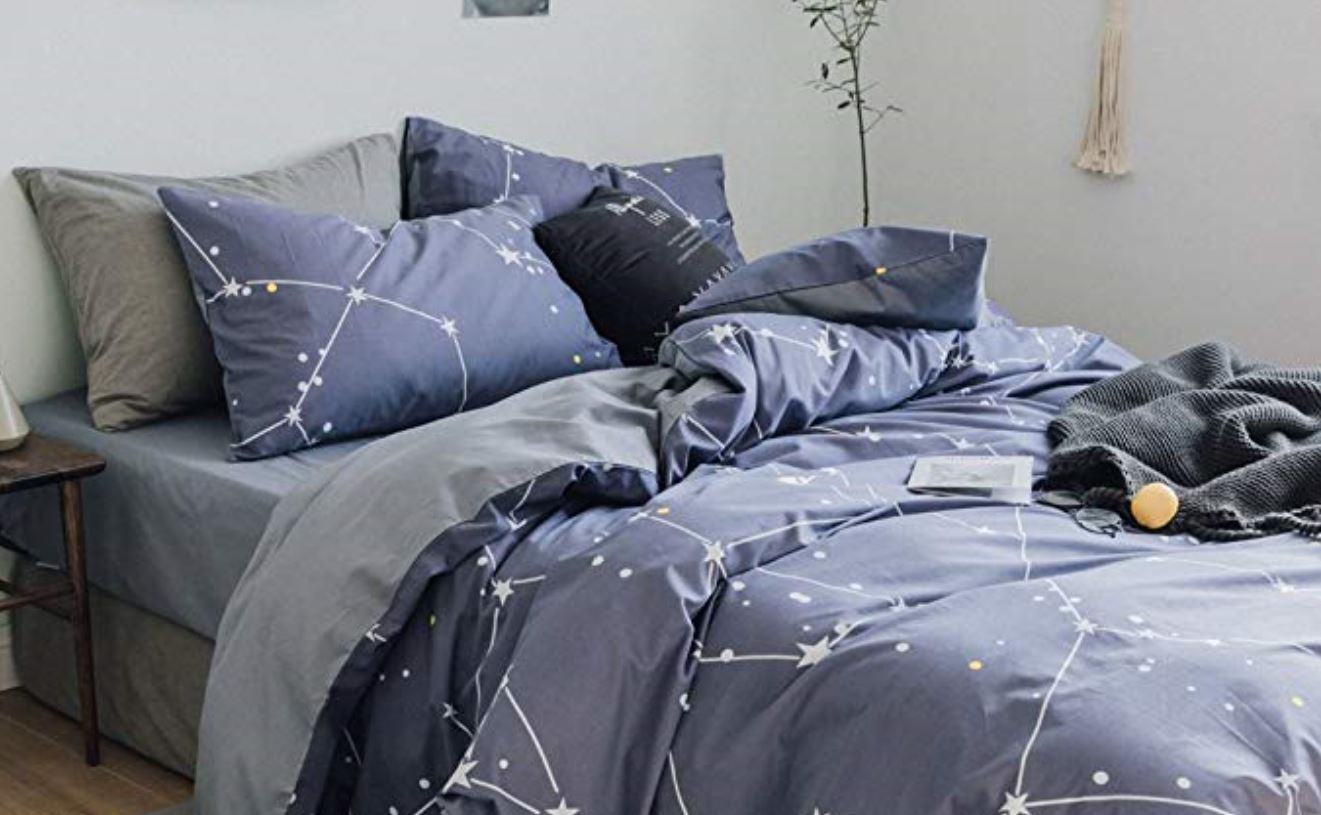 5. Vintage Charm: Suitcase Shelves
Looking for a stylish way to display your cherished souvenirs? These travel-themed floating shelves, designed to resemble vintage suitcases, are the perfect solution. With their adorable brass-style buckles and handles, they will add a touch of nostalgia to your bedroom.
6. Travel-Friendly Convenience: Map Laundry Bag
Whether you're at home or abroad, this travel-friendly laundry bag is a must-have. It conveniently folds into its built-in pouch, allowing you to keep your clothes organized while on the go. Say goodbye to messy suitcases and hello to hassle-free travel.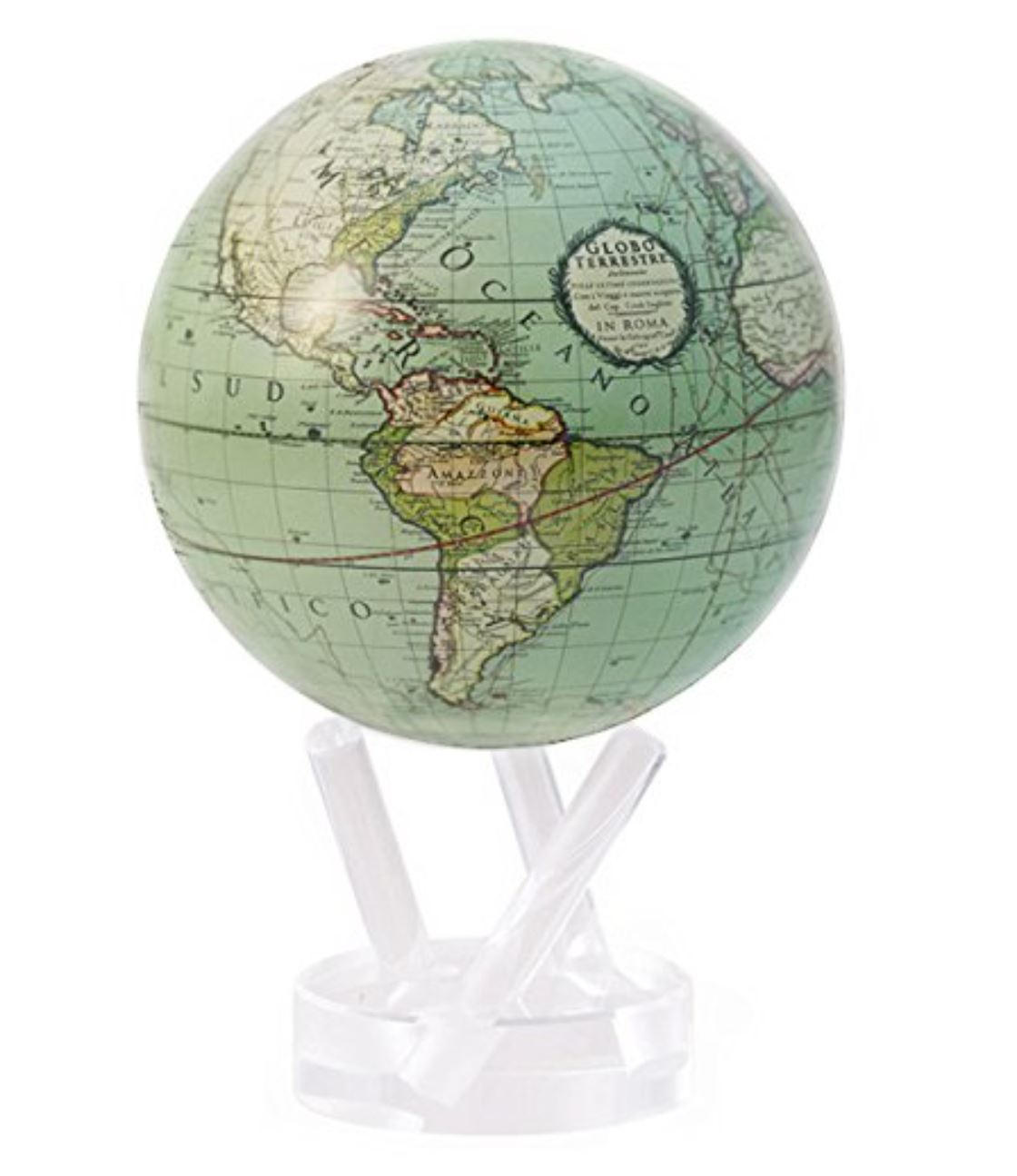 7. Illuminating Wanderlust: Map Shade
Give your old lamp a travel-inspired makeover with this subtly designed lamp shade. Featuring whirling planes against a navy blue backdrop, it adds a touch of wanderlust to your bedroom while providing a warm and cozy ambiance.
8. Time is of the Essence: Compass Clock
Make a statement with this oversized metal wall clock featuring a captivating compass rose star in the center. Not only does it add a unique focal point to your bedroom, but it also reminds you that time is precious and that new adventures await.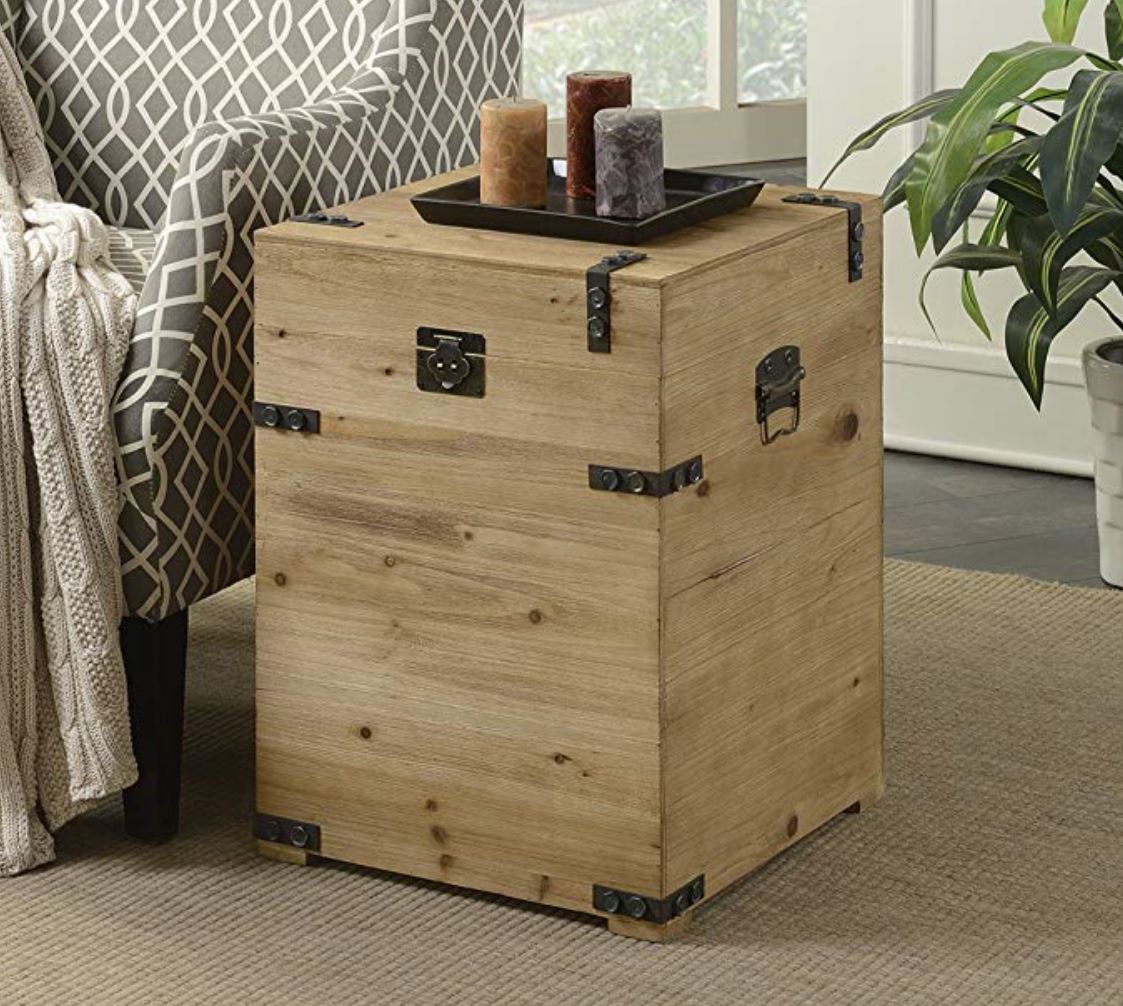 9. Vintage Delight: Dresser Knobs
Upgrade your dresser with a touch of old-world charm by replacing its simple knobs with these intricately patterned vintage map-inspired cabinet knobs. With a set of six or eight, you can infuse your bedroom with a sense of history and adventure.
10. Historic Elegance: Map Curtains
Transport yourself back in time with this stunning two-panel bedroom curtain set. Featuring a mesmerizing 16th-century cartography civilization image, it adds a touch of elegance and sophistication to your travel-themed bedroom.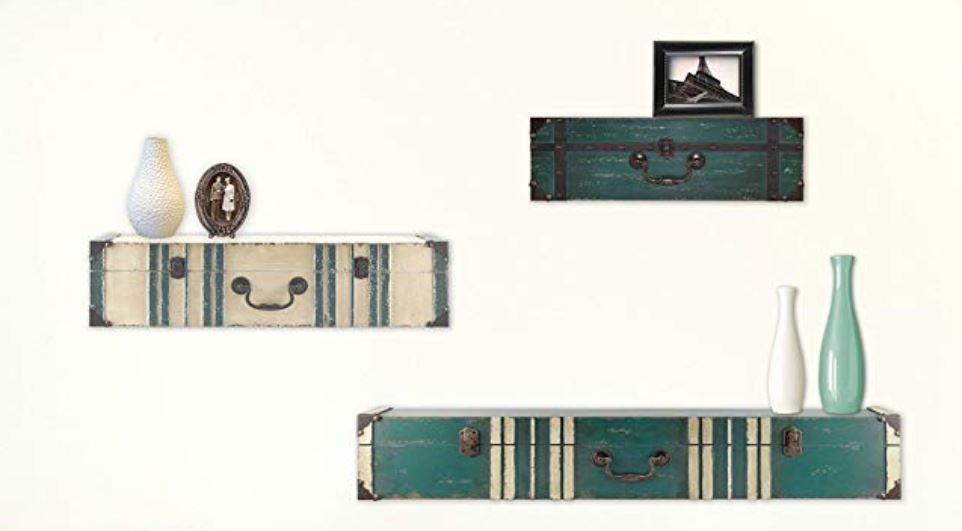 11. Capturing Memories: Photo Clip String Light Set
For all the travel photographers out there, this wall decoration set is a game-changer. Hang your favorite small photos or instant polaroids from your adventures using these 50 LED lights and clear clothes hanger-style clips. Create a magical display of cherished memories right in your own bedroom.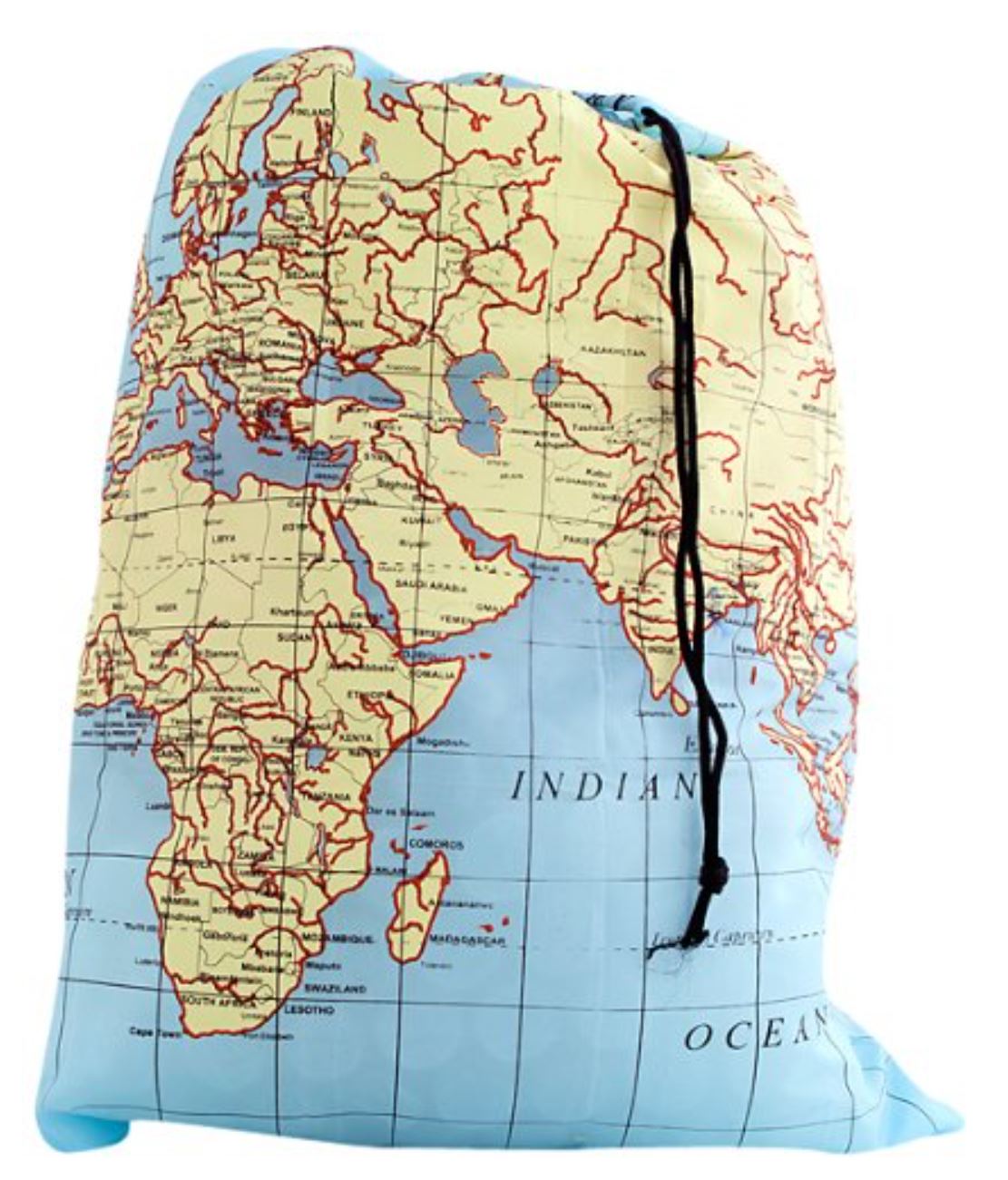 Conclusion
So, there you have it – the ultimate collection of travel-themed bedroom decor. From scratch-off maps to vintage-inspired furnishings, these must-haves will turn your bedroom into a sanctuary of wanderlust. Start designing your dream travel-themed bedroom today and let your imagination take flight!
Which of these decor items caught your eye? Is there anything else you would add to create the perfect travel-themed bedroom? Share your thoughts in the comments below!
PIN IT: