Sri Lanka, a land rich in history and culture, is also home to a vibrant traditional clothing style. Both influenced by Asian and European cultures, Sri Lankan traditional dress has evolved into a unique and captivating fashion statement. Let's take a closer look at the traditional clothing of Sri Lanka and discover its fascinating history and exquisite features.
A Glimpse into History
The traditional dress of Sri Lanka, with its intricate designs and handmade woven looms, holds a deep connection to the island's past. The indigenous inhabitants, known as the Veddas, wore a simple garment made of plain-woven calico, providing them with functionality and comfort. This minimalistic attire, consisting of a loincloth and a breast-covering strip for women, perfectly suited the island's climate and environment.
European influences also left their mark on Sri Lankan clothing. During the 16th to 18th century, the Portuguese and Dutch introduced the Sinhalese nobility to elaborate sleeves, lace trim, and frills. Additionally, Indian influence during the Mughal era inspired the sarong's unique curvy trousers-like appearance.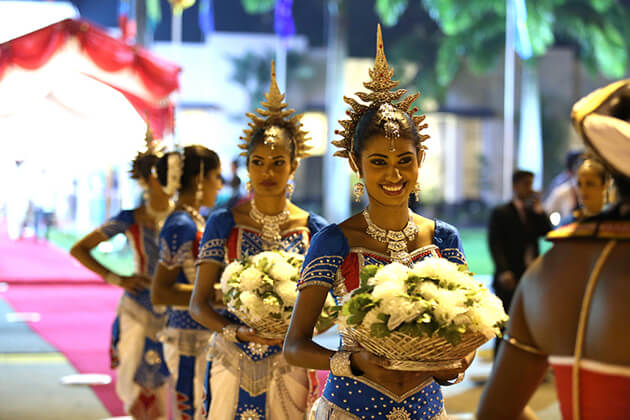 Traditional Attire of Sri Lankan People
Saree – A Feminine Marvel
The saree, a garment exclusively for women, is an essential part of Sri Lankan culture. The Kandyan saree, also known as "osaria," takes center stage in Sri Lanka's traditional attire. This graceful garment is worn by women for all occasions, from daily wear to formal events. Whether it be school teachers, office workers, or tea pluckers, the saree is a symbol of elegance and femininity.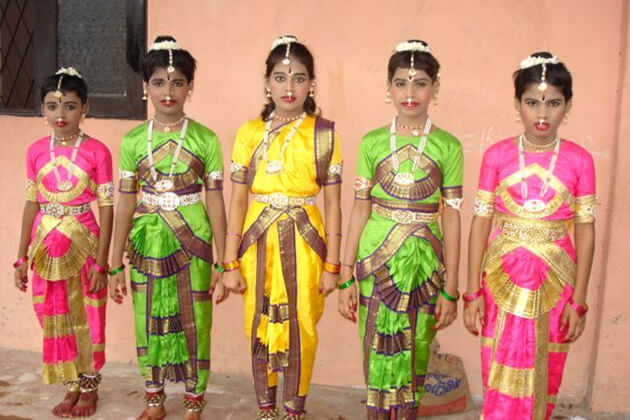 The Kandyan saree is draped in two distinctive styles: the Indian and the Kandyan. The Kandyan style, originating from the hill region of Kandy, features a full blouse that covers the midriff and is partially tucked at the front. It is accompanied by a scarf or a piece of cloth gracefully placed over the shoulder. The saree can be dyed, embroidered, or printed with patterns like batik, reflecting the wearer's individuality and personal style.
Sarongs – Versatile and Vibrant
Similar to other South Asian countries, sarongs play a significant role in Sri Lankan men's traditional attire. Sarongs are long pieces of fabric wrapped around the waist. It is a common sight to see men from various walks of life in Sri Lanka, including tuk-tuk drivers, fishermen, and businessmen, donning this versatile garment.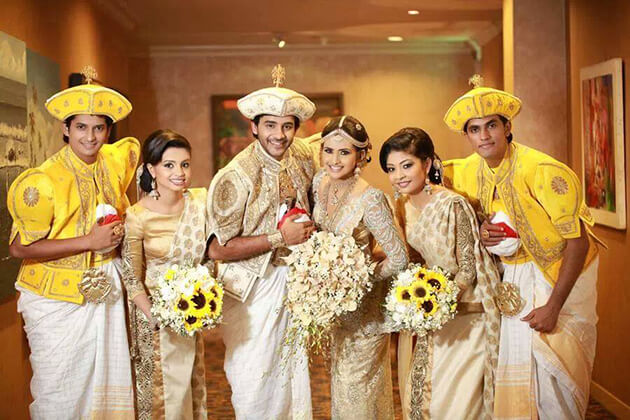 Men wear the sarong in different ways, such as tying it with a knot in front or wrapping it around like a skirt. In some instances, the upper body remains open or is covered with a separate piece of cloth, like a wide scarf. The sarong has become not only a symbol of tradition but also a fashion statement for Sri Lankan men.
Distinctive Characteristics
Sri Lankan traditional dress boasts a myriad of captivating features, including its appearance, decoration, and colors. Over time, the attire has evolved, with different regions and ethnicities showcasing their unique style preferences. The royal nobility, in particular, adorned themselves with intricately pleated robes, embellished with jewelry and expensive materials. Marital status and age continue to influence the style choices of Sri Lankan women, with young girls sporting skirts and blouses, while married women embrace the elegance of sarees.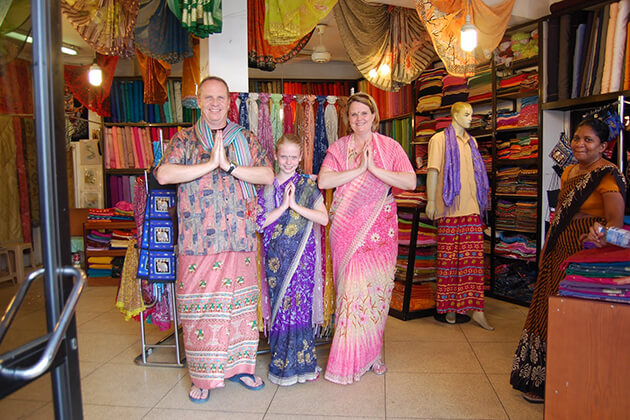 Delightful Tidbits about Sri Lankan Traditional Dress
Color plays a vital role in Sri Lankan clothing, with a joyful and playful use of vibrant shades.
The saree has evolved to include contemporary materials such as cotton, silk, and synthetic fibers.
Over a hundred ways to drape a saree exist, each with its own regional significance.
Safety pins are not necessary when wearing a saree; it is meant to be draped gracefully.
Sri Lankan women often acquire new sarees for special occasions, like Christmas.
Traditional Kandyan sarees are renowned for their elegance and are commonly worn by brides during religious events.
Men often opt to go topless when wearing sarongs in scorching weather.
Where to Find Sri Lankan National Dress & Traditional Costumes
If you want to embrace the beauty of Sri Lankan traditional attire, head to Orchid House Boutique located at Dutch Hospital Shopping, Hospital St, Galle 80000, Sri Lanka.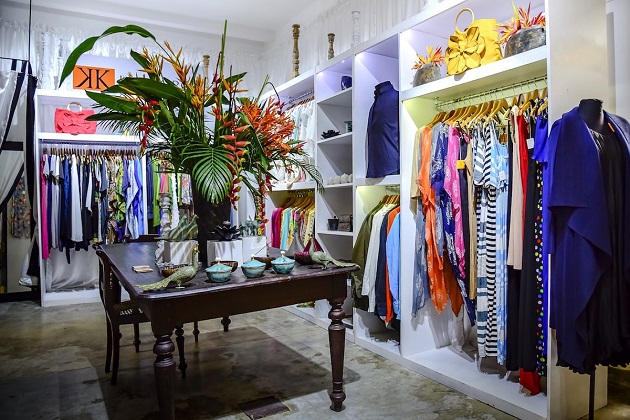 Alternatively, you can explore the local shops found on the picturesque beaches of Sri Lanka. Take a stroll inside, browse their collection, and if you find something that catches your eye, make it yours.
Immerse yourself in the rich tapestry of Sri Lankan culture and be captivated by the allure of its traditional clothing. Discover the elegance of the saree and the versatility of the sarong, both timeless symbols of the island's heritage.
To learn more about DHPL Travels and explore Sri Lanka, visit DHPL Travels.