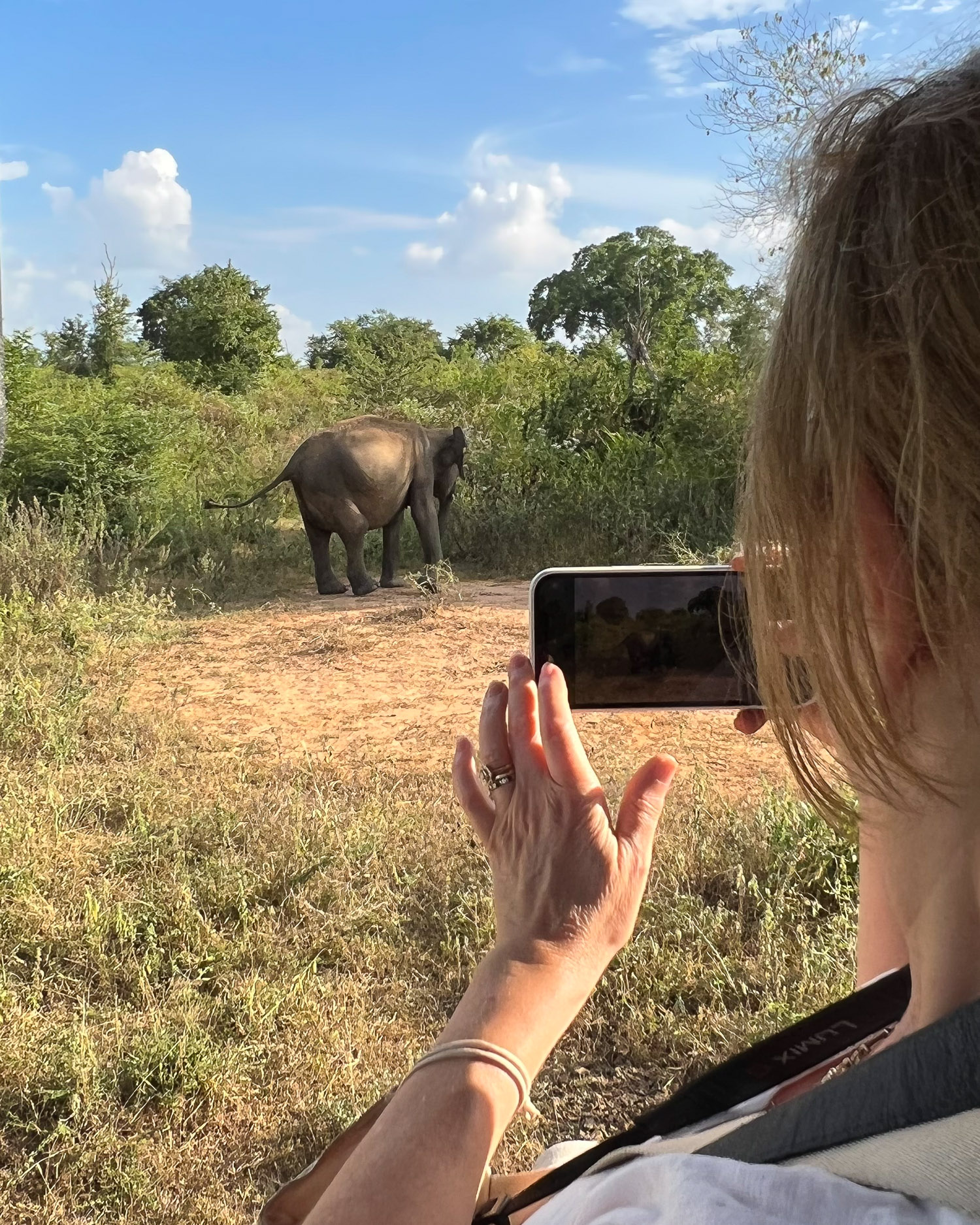 Sri Lanka is a tropical paradise with stunning beaches, rich wildlife, ancient cities, and lush tea plantations. It's no wonder that it attracts travelers from around the world. In this article, we'll cover all you need to know about tipping in Sri Lanka, from when and how much to tip to local customs and expectations.
Where is Sri Lanka?
Sri Lanka, known as the teardrop island, is located in the Indian Ocean and is part of South Asia. Its northern tip is just 30 km from the southeast coast of India. Formerly known as Ceylon, Sri Lanka gained independence from British colonial rule in 1948 and is now the oldest democracy in Asia.
Flights to Sri Lanka
When planning your trip to Sri Lanka, consider flights with the national carrier, SriLankan Airlines. They operate flights from London Heathrow to the capital Colombo, often with a refueling stop in the Maldives. This makes it possible to arrange a twin break in the Maldives and Sri Lanka, which is a great option for honeymooners. Alternatively, there are many flights that route through the United Arab Emirates, either through Abu Dhabi or Dubai, which may offer good deals on flight prices.
Arriving in Sri Lanka
Most visitors to Sri Lanka arrive at Bandaranaike Airport, just north of the capital Colombo. After a long flight, it's recommended to take a taxi to Colombo (45 mins drive) or transfer to the nearby beach resort of Negombo (30 mins drive) for a day of relaxation. If you're short on time, you can arrange a transfer directly to Kandy (2 hours) or one of the beach resorts further south. It's best to pre-book your airport transfer to ensure a smooth arrival.
Sri Lanka Travel Tips – Visa Requirements
All travelers to Sri Lanka require an ETA (Electronic Travel Authorization), which can be applied for online and is normally approved within hours. The ETA fee for tourists from the UK, Europe, and the USA for a 30-day visa is $50. If you wish to stay longer than 30 days, it's possible to extend your visa online while in Sri Lanka.
Best Time to Visit Sri Lanka
The best time to visit Sri Lanka depends on the region you plan to explore. For most popular tourist areas in the west, central, and southern parts of the country, the best time to go is from December to March, making it an ideal winter sun destination. However, if you're visiting the north and east of the country, the weather is at its best between May and September. The shoulder seasons of April/May and October/November offer warm weather but also the possibility of encountering some rain.
What Languages are Spoken in Sri Lanka?
The official language in Sri Lanka is Sinhala, with Tamil being the second language spoken mainly in the north. However, English is widely spoken by anyone working in tourism and serves as a link language for locals. Most hotel staff, tuk-tuk drivers, and shop assistants can converse in English, making it easy for travelers to communicate.
Where to Go in Sri Lanka
Sri Lanka offers a wide range of destinations to suit every traveler's preference. Most first-time visitors start their journey with a day or two in either the capital, Colombo, or the nearby beach resort of Negombo. From there, many travelers head to Kandy, the country's second city in the center of Sri Lanka. North of Kandy, you'll find the Cultural Triangle, home to popular religious and heritage sites such as Sigiriya, Anuradhapura, and Polonnaruwa. South of Kandy lies the Hill Country with its picturesque towns of Nuwara Eliya and Ella, surrounded by tea estates. The east coast offers beautiful beaches and a string of resorts and towns. The south coast is known for its relaxing beach resorts, while the west coast is home to the historic Galle Fort.
Best Things to Do in Sri Lanka
Sri Lanka offers an incredible range of activities and attractions for travelers. From exploring ancient cities and cultural sights to hiking through tea plantations and national parks, there's something for everyone. The capital city, Colombo, offers a mix of modern architecture and bustling street markets. Don't miss the botanical garden, Temple of the Tooth, and Kandyan dance show in Kandy. For outdoor enthusiasts, the Hill Country offers stunning hiking trails and breathtaking views. Wildlife enthusiasts can visit national parks like Yala and Uduwalawe to see elephants, monkeys, water buffalo, and other wildlife. The country's beautiful coastline provides opportunities for relaxation, surfing, and whale and dolphin spotting. And let's not forget about the delicious Sri Lankan cuisine!
Tipping in Sri Lanka
When it comes to tipping in Sri Lanka, it's important to consider local customs and practices. Tipping is generally expected for certain services, but not for others. Here are some guidelines to help you navigate tipping in Sri Lanka:
Short tuk-tuk journeys do not require a tip, but rounding up the fare is appreciated.
For longer taxi rides of an hour or more, a tip is optional but appreciated.
If you hire a driver for a half day or more, it is considered normal to tip around 1000 rupees per day or around 10% of the daily cost of car hire.
Freelance guides may approach you in temples offering their services. If you agree on a fee with the guide directly, it's not required to tip extra, unless the guide has gone above and beyond or offered additional services. However, for multi-day guides or guides on game safaris, a tip of around 10% of the tour cost is expected.
In restaurants, a standard 10% service charge is typically included in the bill, so tipping extra is not necessary. It's more common to leave a general tip at the end of your stay in hotels to be shared among the staff.
It's important to be generous with tipping, as many people in the tourism sector have been affected by natural disasters and the recent COVID-19 pandemic.
Final Thoughts
Sri Lanka is a country that offers a unique blend of natural beauty, cultural heritage, and warm hospitality. By following these tips and guidelines, you can show your appreciation for the services received and contribute to the well-being of the local people. So, pack your bags, get ready to explore, and enjoy your trip to Sri Lanka!