Sri Lanka has become a popular destination this year, capturing the attention of travelers worldwide. It's a country brimming with vibrant culture, breathtaking landscapes, and mouthwatering cuisine. I've had the privilege of visiting Sri Lanka twice this year, and I can confidently say that it's one of my favorite places to explore. It's hard to put into words the magic of this country—the sights, smells, and even the sand that finds its way into your pants—everything about it is extraordinary.
17 Reasons Why Sri Lanka Should Be Your Next Getaway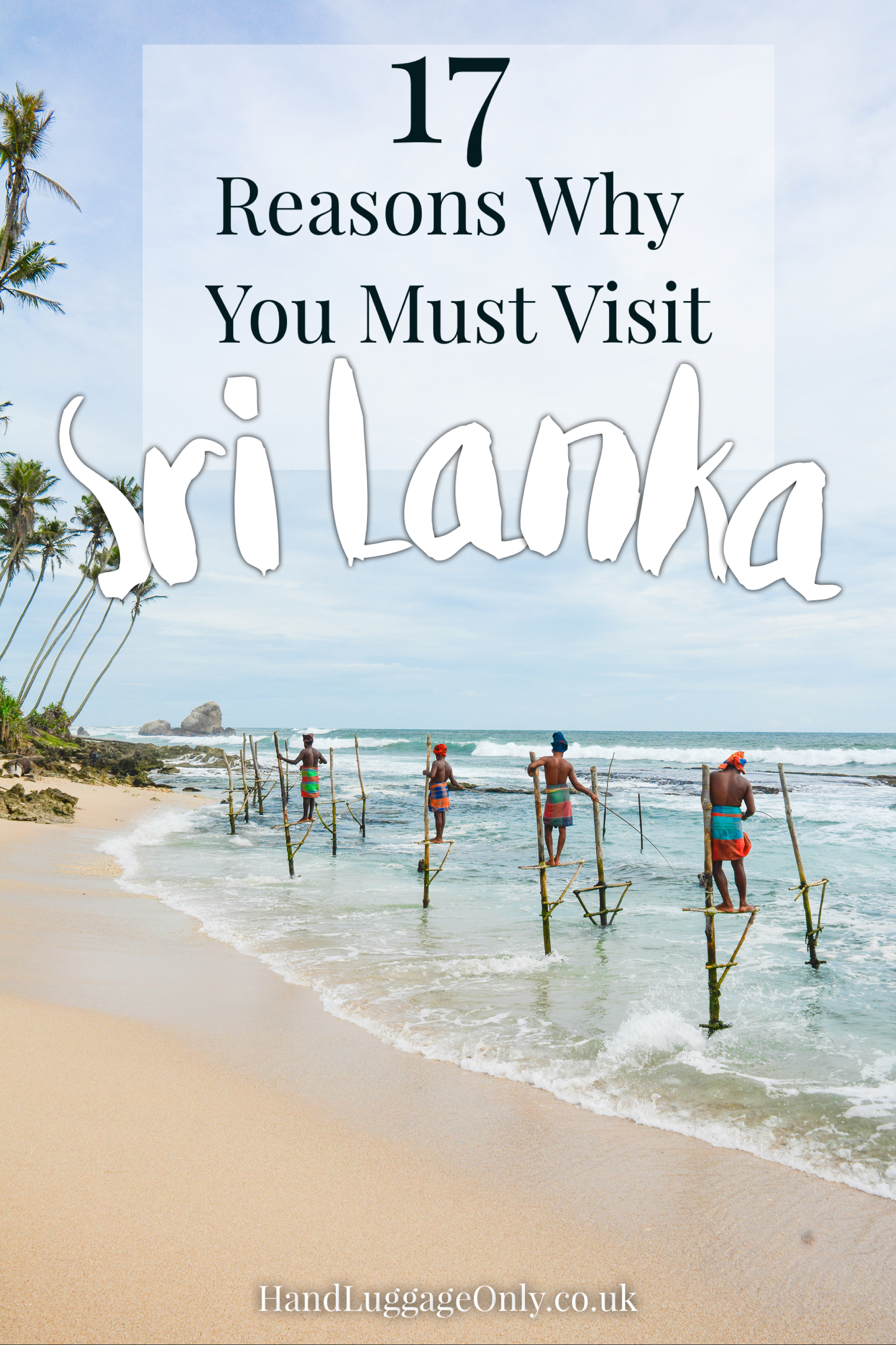 Let's take a closer look at the top highlights that make Sri Lanka an ideal destination for your next adventure.
1. Ascend to the Top of Sigiriya (Lion Rock Fortress)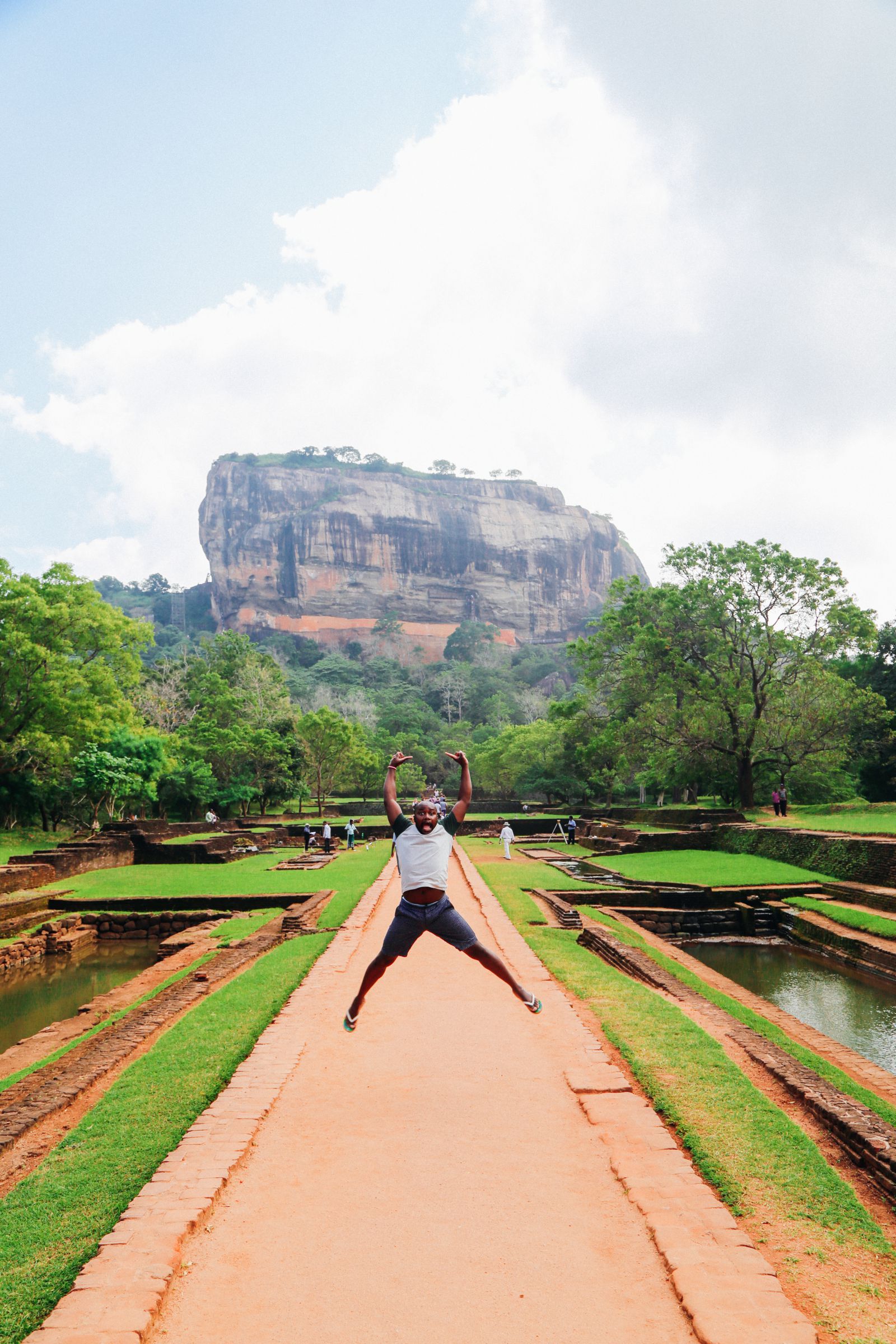 Sigiriya, an iconic historic landmark in Sri Lanka, leaves visitors in awe. Conquer the 1,200-step climb to reach the summit of Lion Rock Fortress. To beat the crowds and scorching midday heat, I recommend starting your journey early in the morning or late in the afternoon. Don't forget to bring plenty of water and protect yourself with sunscreen. From the top, you'll be rewarded with an incredible panoramic view—one of the most magical sights in Sri Lanka.
Read our comprehensive guide to visiting Sigiriya (Lion's Rock) here.
2. Explore the Temple of the Tooth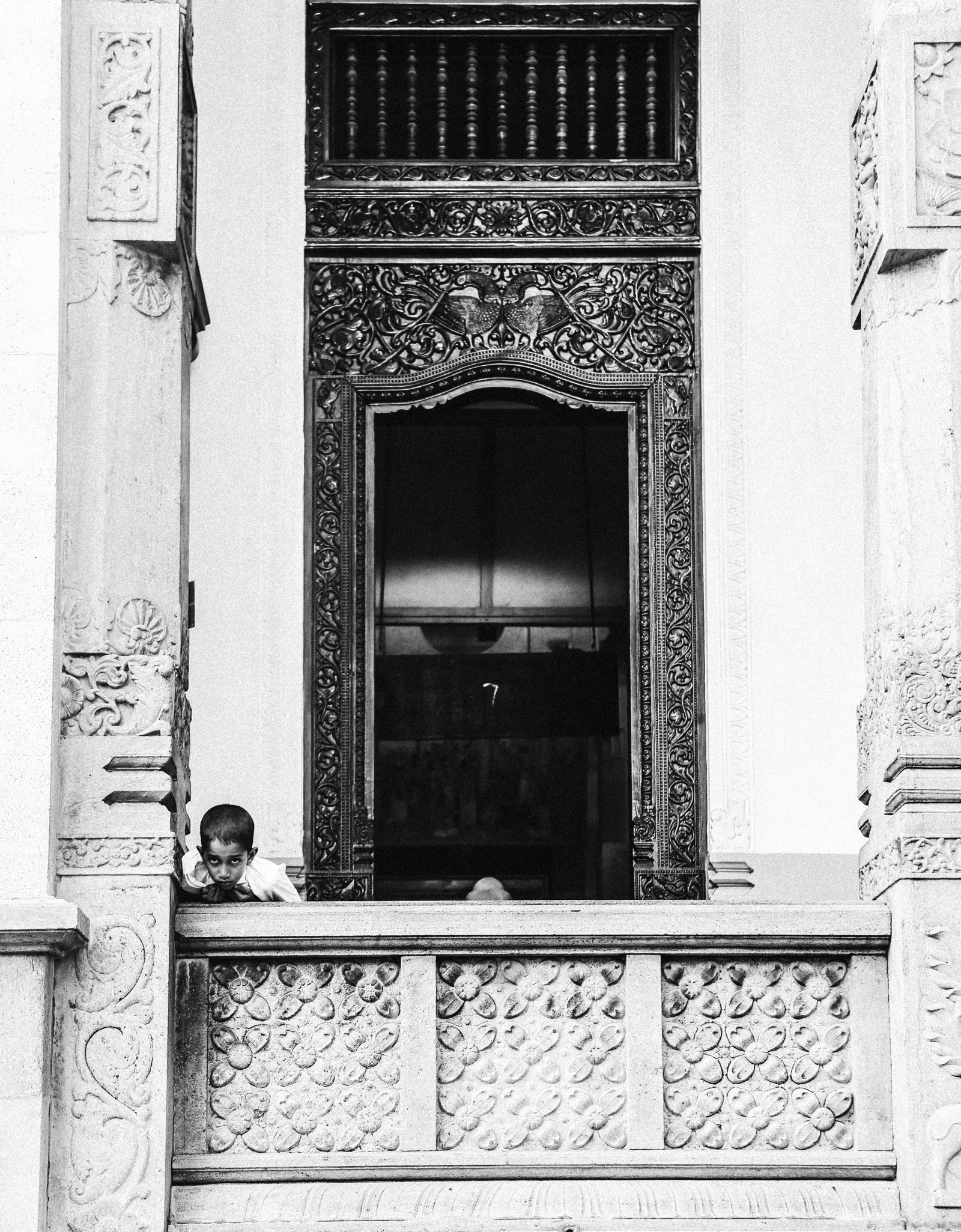 Situated in the Kingdom of Kandy, the Temple of the Tooth (Sri Dalada Maligawa) is a must-visit for its beauty and cultural significance. This Buddhist temple holds immense importance as the last capital city of the Sri Lankan Kings. Make sure you include a visit to the Temple of the Tooth during your time in Kandy.
3. Discover the Enchanting Dambulla Cave Temple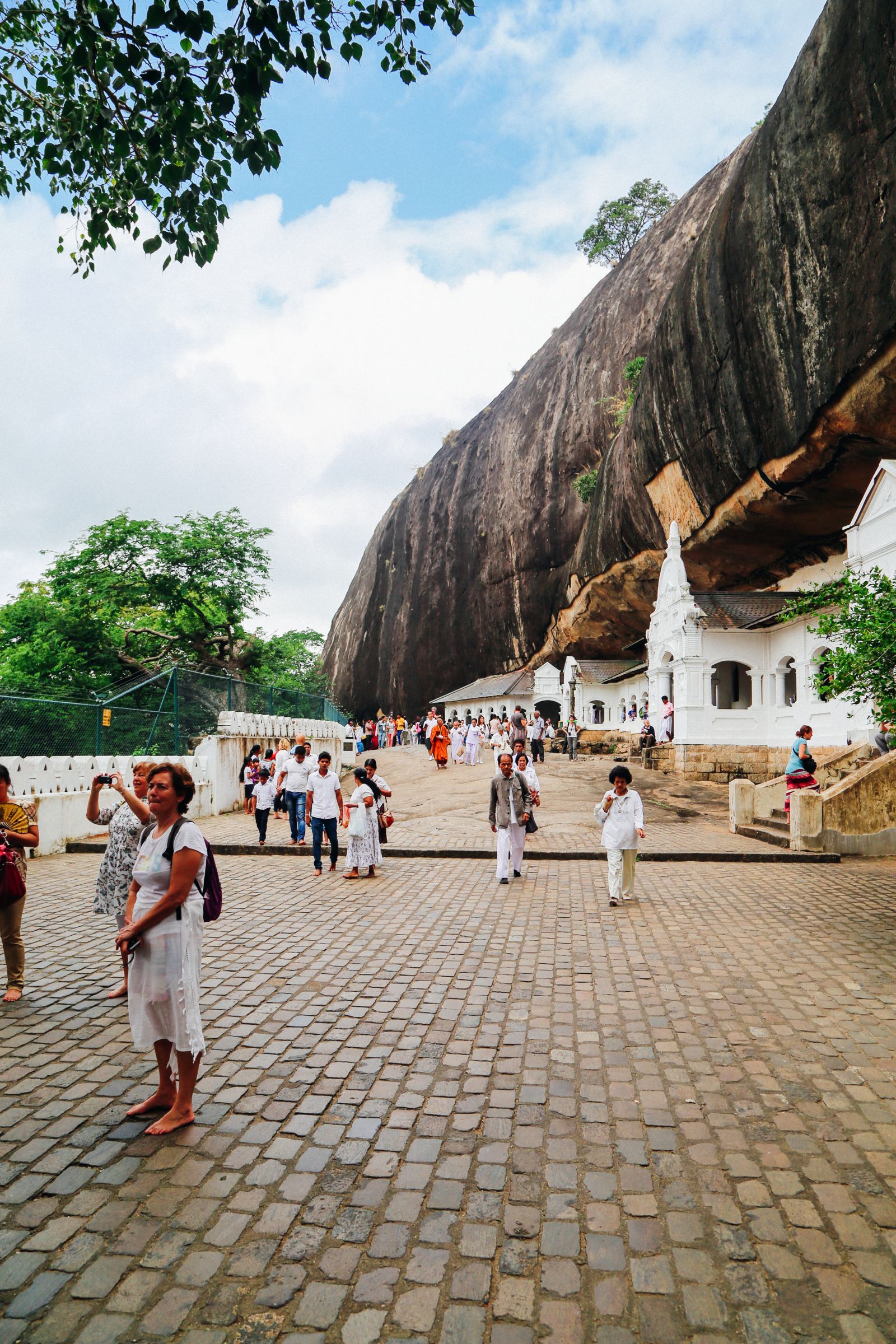 Step into the UNESCO World Heritage site of Dambulla Cave Temple, a sanctuary steeped in history and spirituality. These well-preserved caves served as dwelling places for Buddhist monks in the past and continue to be revered today. Marvel at the Golden Buddha Statue, explore the Cave of the Divine King, and witness the functioning monastic areas. Dress modestly, covering your shoulders and legs, as a sign of respect. You can find suitable attire at local tailors or opt for a sarong.
For an in-depth guide to visiting Dambulla Cave Temple, click here.
4. Spot Wildlife at Udawalawe National Park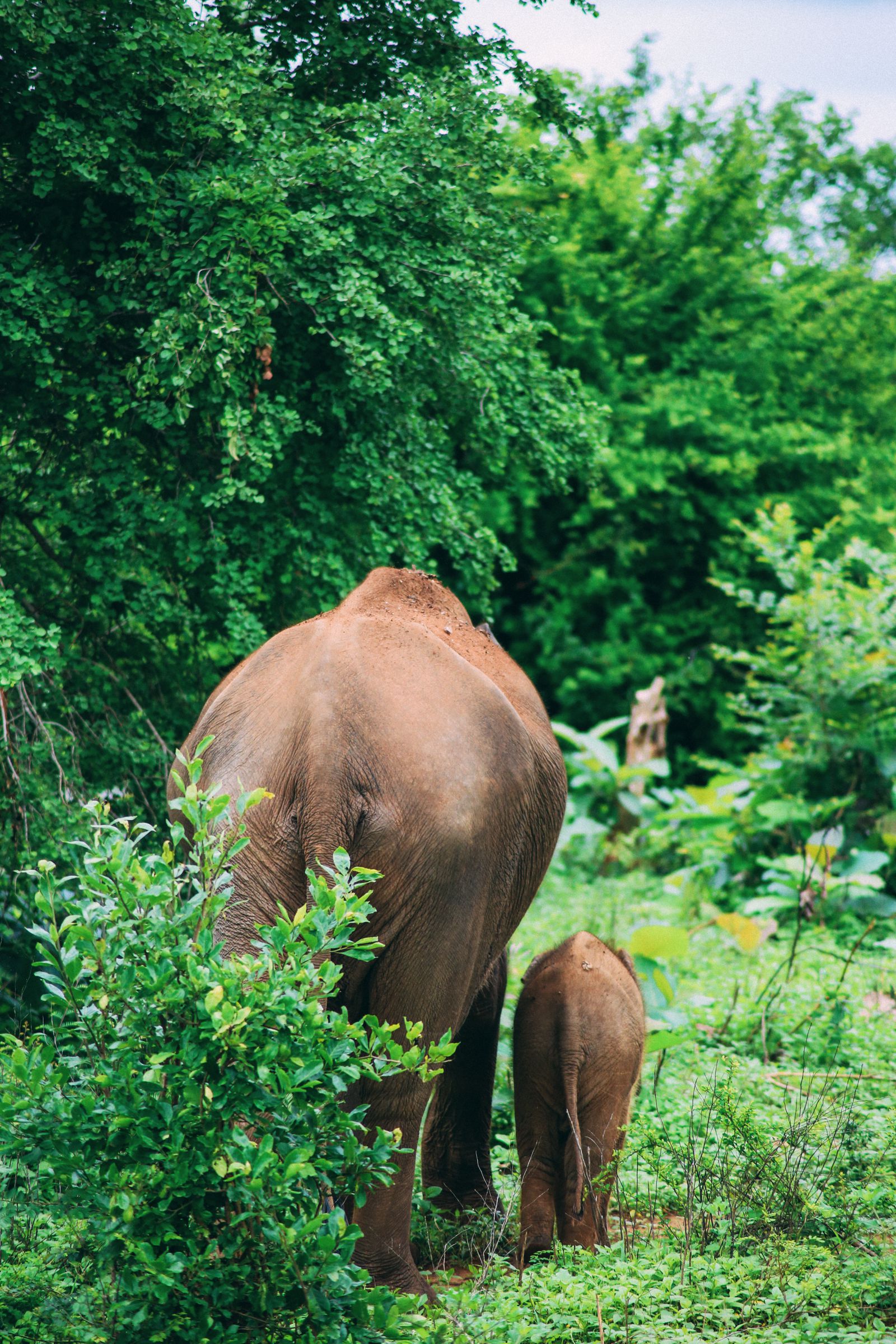 Udawalawe National Park is a haven for wildlife enthusiasts. Home to elephants, Sri Lankan leopards, water buffalo, and the rare Sri Lankan sloth bear, this vast national park is a treasure trove of biodiversity. Embark on a safari adventure, accompanied by a knowledgeable guide and a sturdy 4×4 vehicle, to witness these majestic creatures in their natural habitat. Plan your visit early in the day, as the last entry is around 4:30 – 5:00 pm.
Read our detailed post on visiting Udawalawe National Park here.
5. Immerse Yourself in Polonnaruwa Vatadage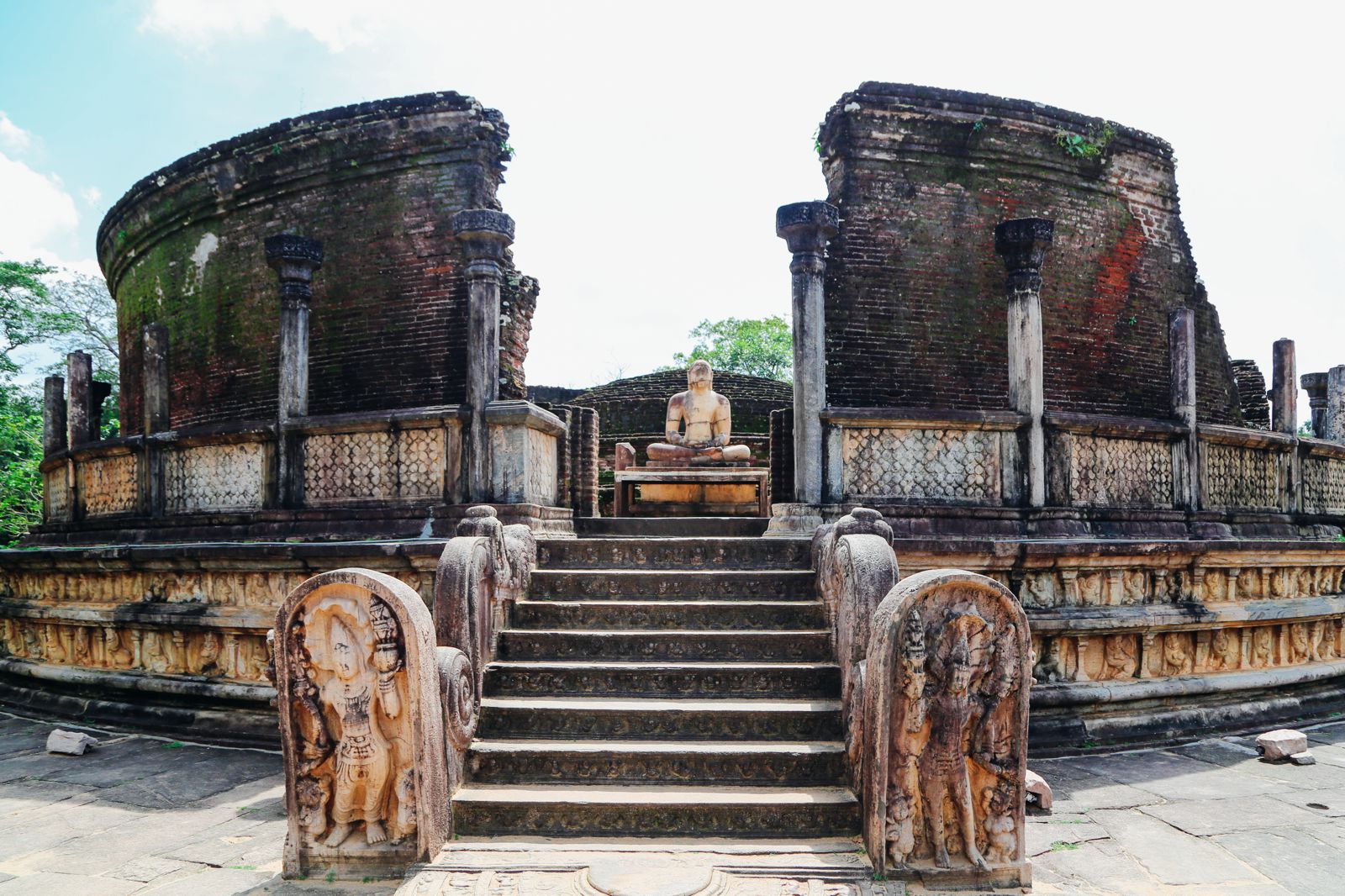 Dating back to the 11th century, the ancient Kingdom of Polonnaruwa boasts stunning ruins that have earned UNESCO World Heritage status. Among these ruins, Polonnaruwa Vatadage stands out as an architectural marvel. Explore the entire site, marvel at the Stupas, and admire the meticulously carved Buddha statues. Keep an eye out for fascinating creatures such as monitor lizards and Indian star tortoises roaming the area.
To learn more about Polonnaruwa and its attractions, check out our two informative posts here and here.
6. Visit the Ancient Royal Baths at Polonnaruwa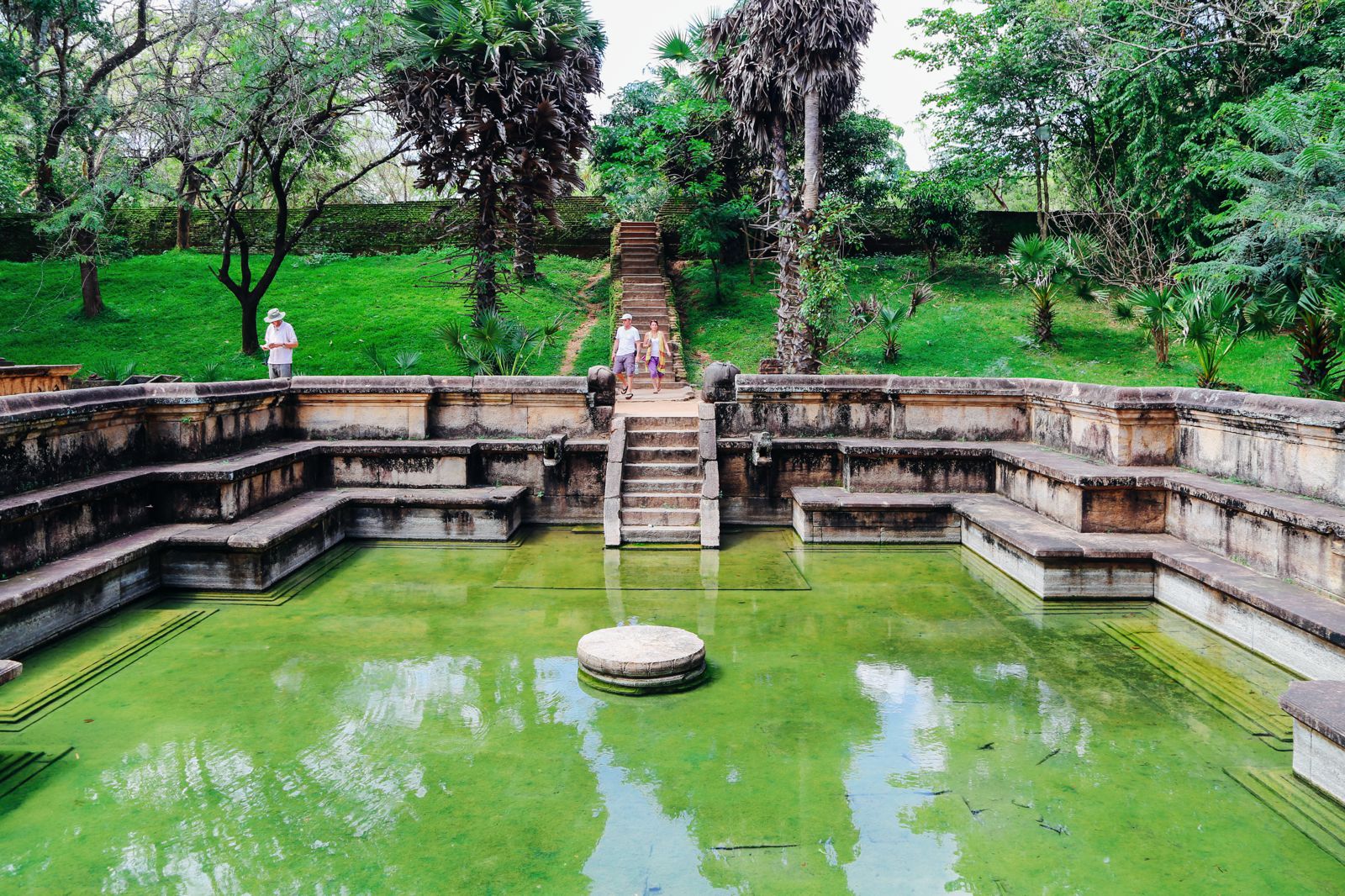 While exploring Polonnaruwa, make sure to discover the splendid historic bathing pools built for the Sri Lankan royalty. Although swimming is not permitted, you can still appreciate the beauty and craftsmanship of these ancient pools. This architectural feat showcases the ingenuity and skill of the craftsmen who created it.
7. Witness the Grandeur of Ruwanwelisaya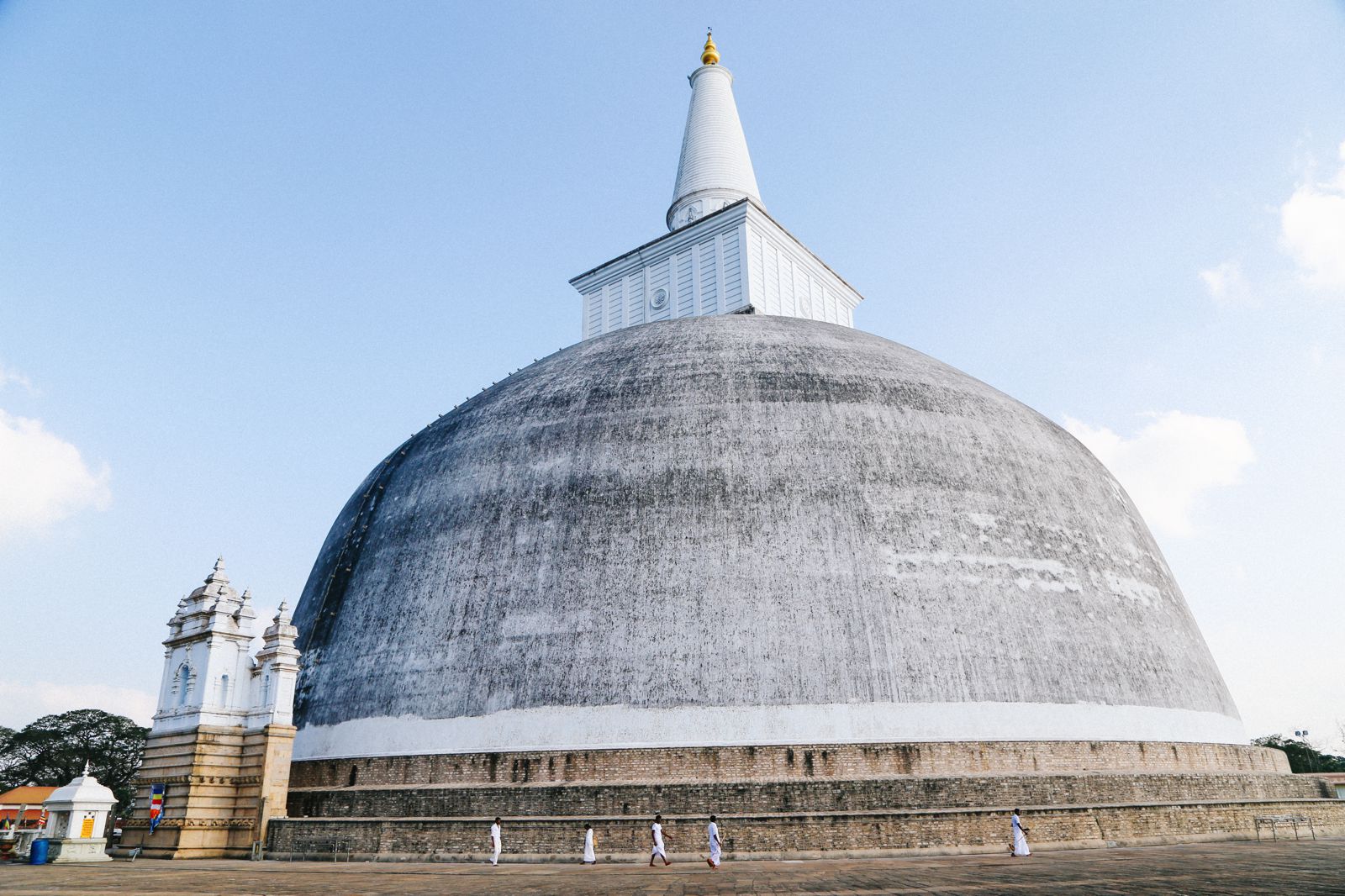 Located in the ancient city of Anuradhapura, Ruwanwelisaya is the world's largest stupa, standing for over 2,100 years. The sheer magnificence of this architectural wonder is truly breathtaking. While you can visit the stupa at any time, witnessing religious ceremonies that often take place here adds an extra layer of spirituality. These ceremonies attract thousands of people who come to express their gratitude and devotion at this revered site.
8. Explore the UNESCO World Heritage City of Anuradhapura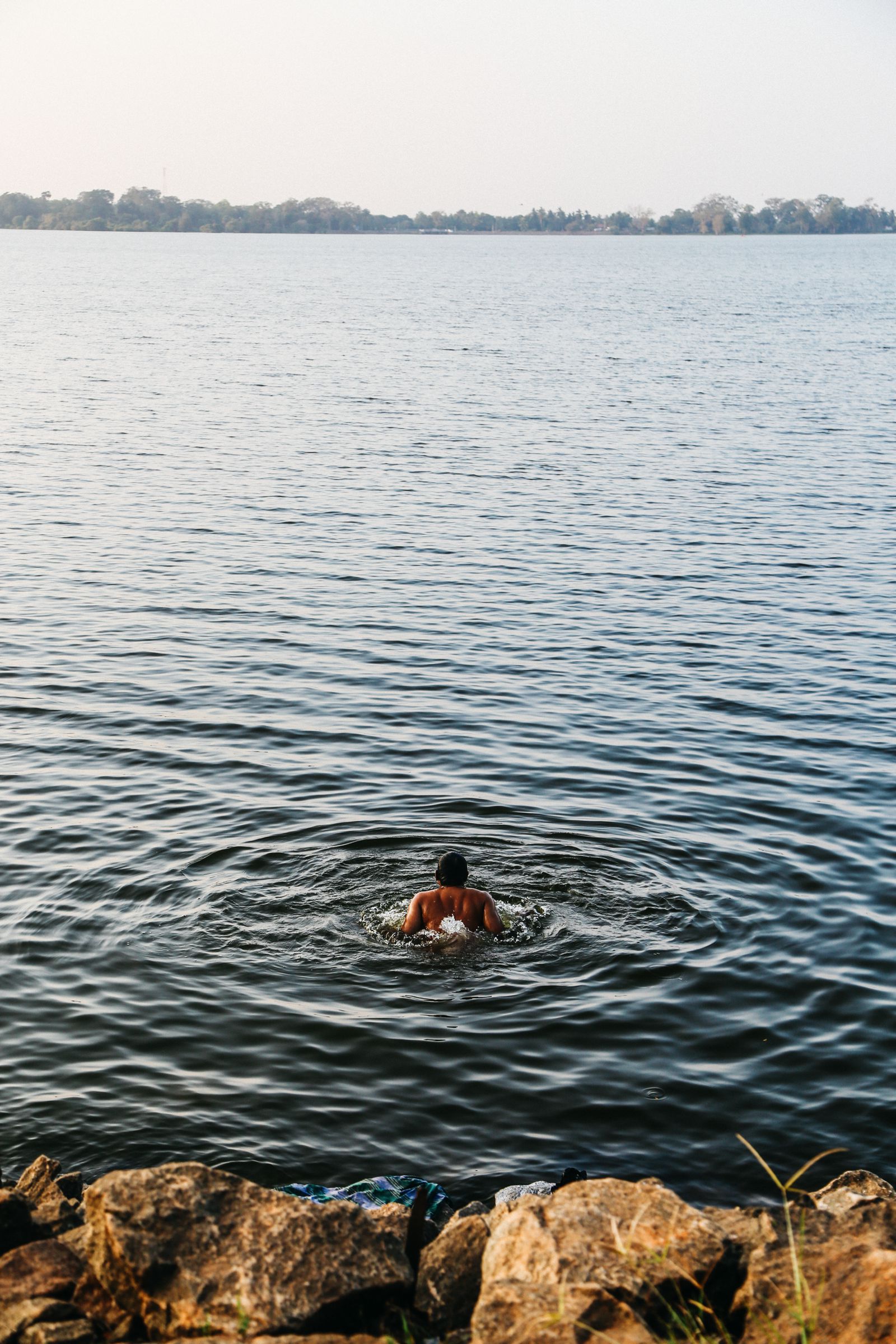 Jetawavaramaya and Ruwanwelisaya are just a few of the incredible sights you'll encounter in the UNESCO World Heritage Site of Anuradhapura. This ancient city, which has been continuously inhabited for centuries, holds tremendous significance for Buddhists worldwide. Spend a full day unraveling the mysteries of Anuradhapura and soaking up its sacred atmosphere.
To delve deeper into Anuradhapura, read our extensive post here.
9. Discover the History and Traditions of Galle & Stilt Fishing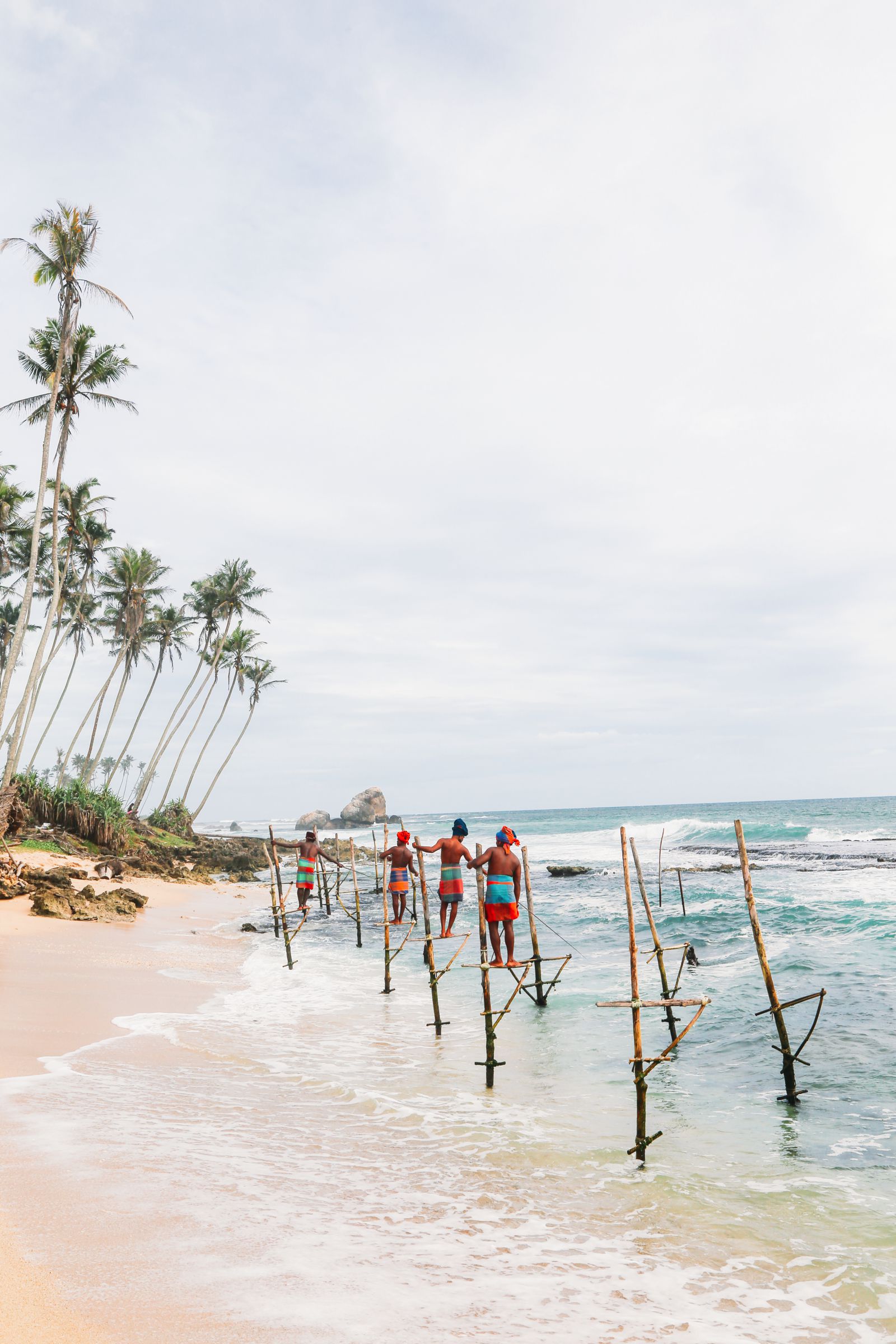 Located on the southwest coast of Sri Lanka, Galle offers a glimpse into the country's colonial history. The town showcases Dutch, Portuguese, British, and Sri Lankan architectural influences. Don't miss the opportunity to explore Galle Fort and admire the majestic lighthouse. Just a short drive from Galle, you'll also have the chance to witness the traditional art of stilt fishing. Though no longer practiced commercially, it still provides a fascinating insight into the local culture. Don't forget to have some spare change ready if you want to show your appreciation.
To learn more about the traditional stilt fisherman, read our captivating post here.
10. Unwind on the Stunning Beaches of Bentota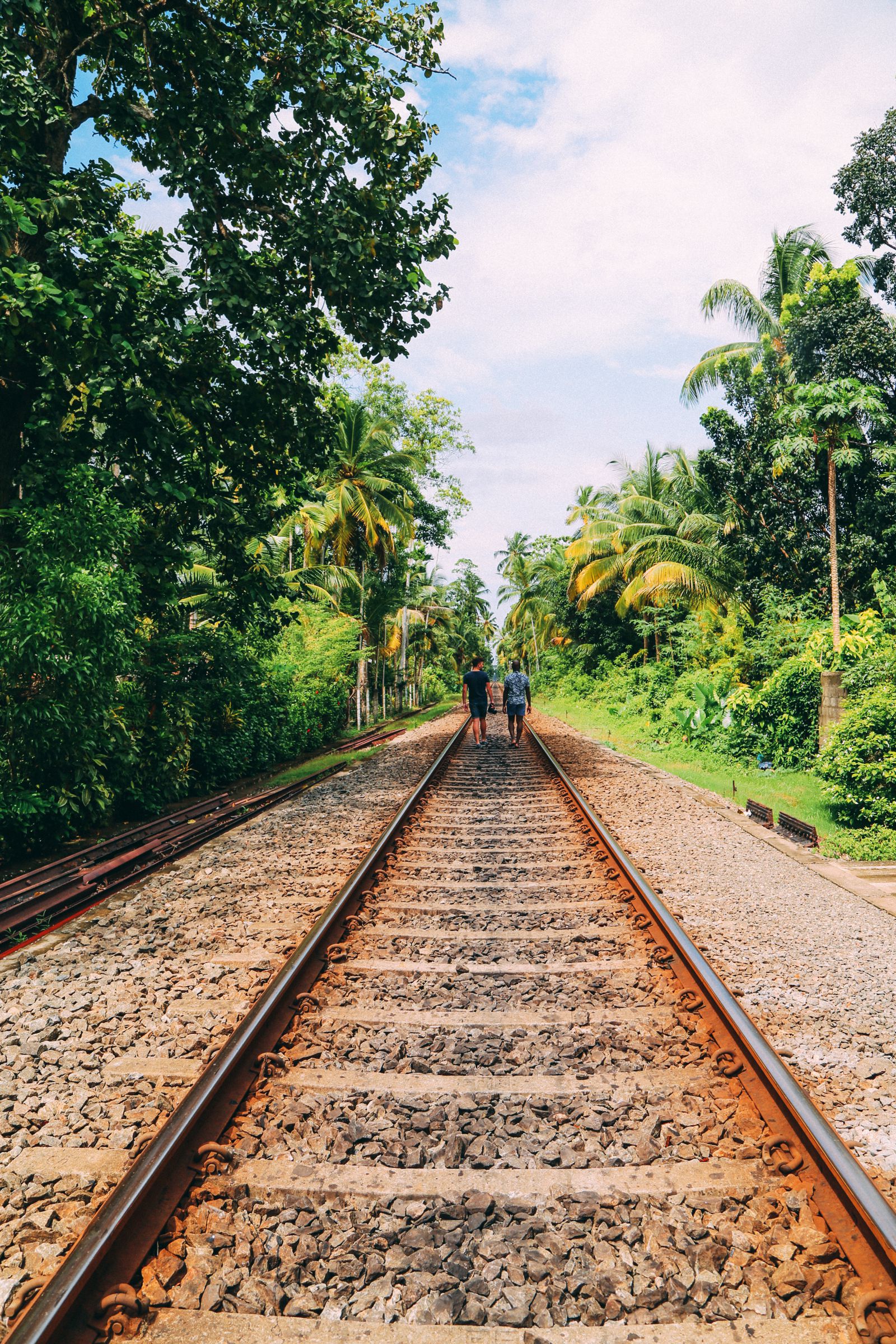 Located in the southern region of Sri Lanka, the coastal town of Bentota offers picturesque beaches that are calmer compared to the surfing spots in the west. Soak up the sun, take a dip in the turquoise waters, and don't forget to admire the historic railway lines. Just be cautious of passing trains!
For more details on visiting Bentota, check out our informative post here.
11. Explore the Temples in Beruwala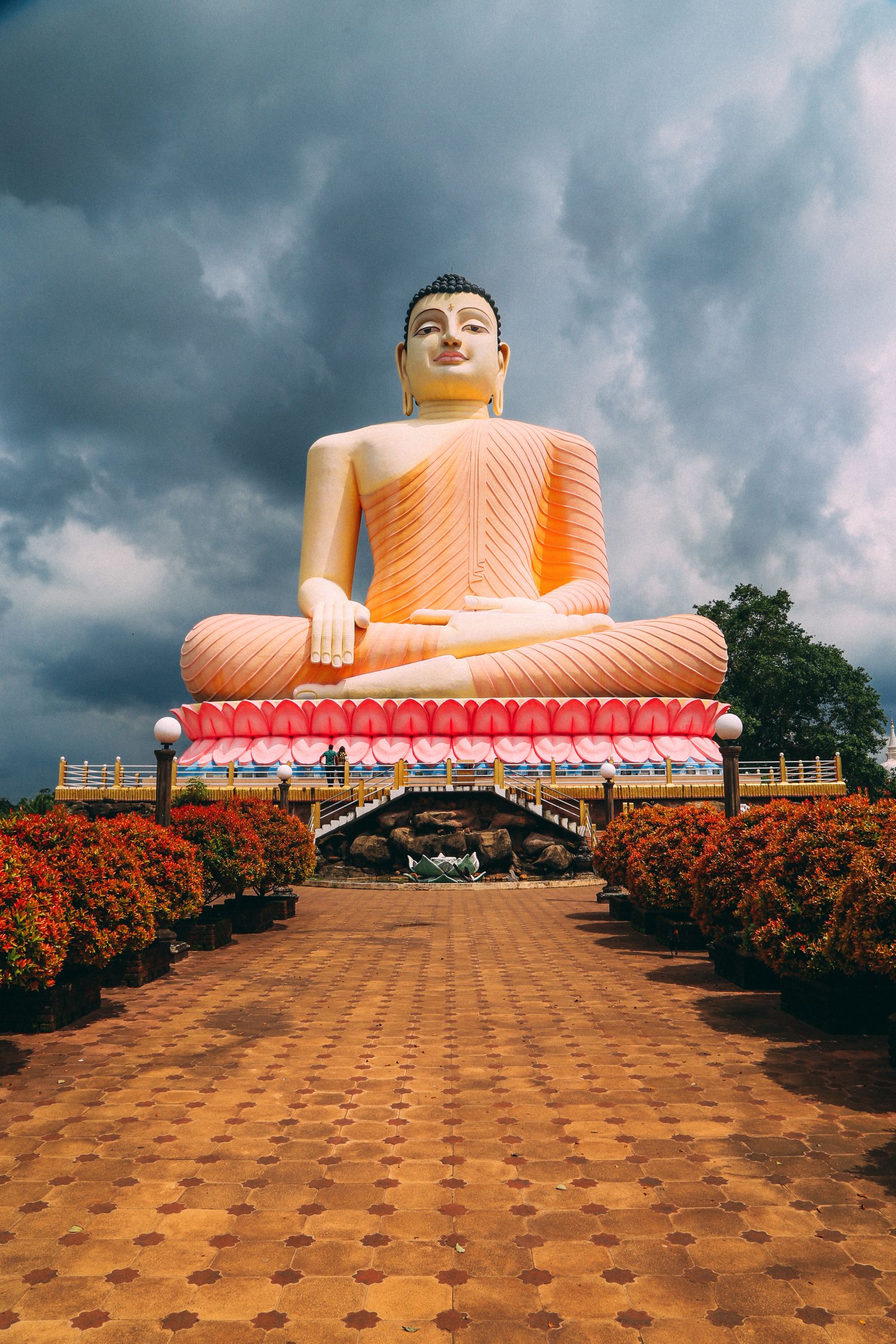 Beruwala is a town brimming with cultural gems, including the impressive Kande Viharaya Temple. Marvel at the grandeur of the temple and the magnificent Big Buddha statue. As you explore, you may also encounter the Sri Lankan Moors, who speak the Tamil language—a unique cultural experience to cherish.
Discover more about Beruwala in our detailed post here.
12. Sail Along the Enchanting Madu Ganga River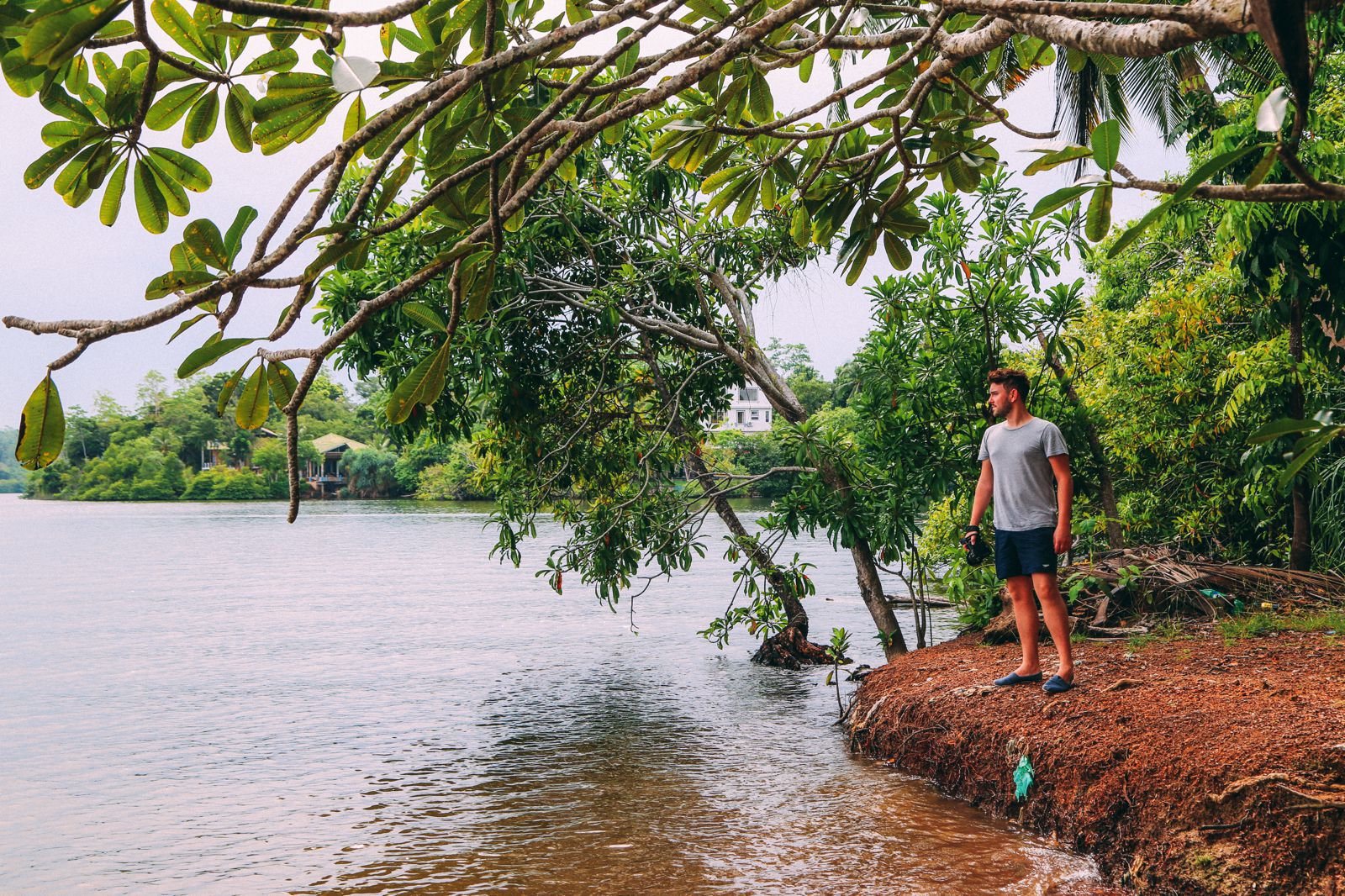 Although technically a water basin rather than a river, Madu Ganga offers a captivating journey through a network of picturesque islands. Rent a boat and an experienced driver to navigate these hidden gems. Along the way, you might glimpse the Kothduwa Temple, which once housed the sacred relic of the tooth of the Buddha, as well as small cinnamon farms. Immerse yourself in the beauty of one of Sri Lanka's best-preserved mangrove ecosystems—a truly unique experience.
Read about our adventures on Madu Ganga in our dedicated post here.
13. Experience the Allure of Kandy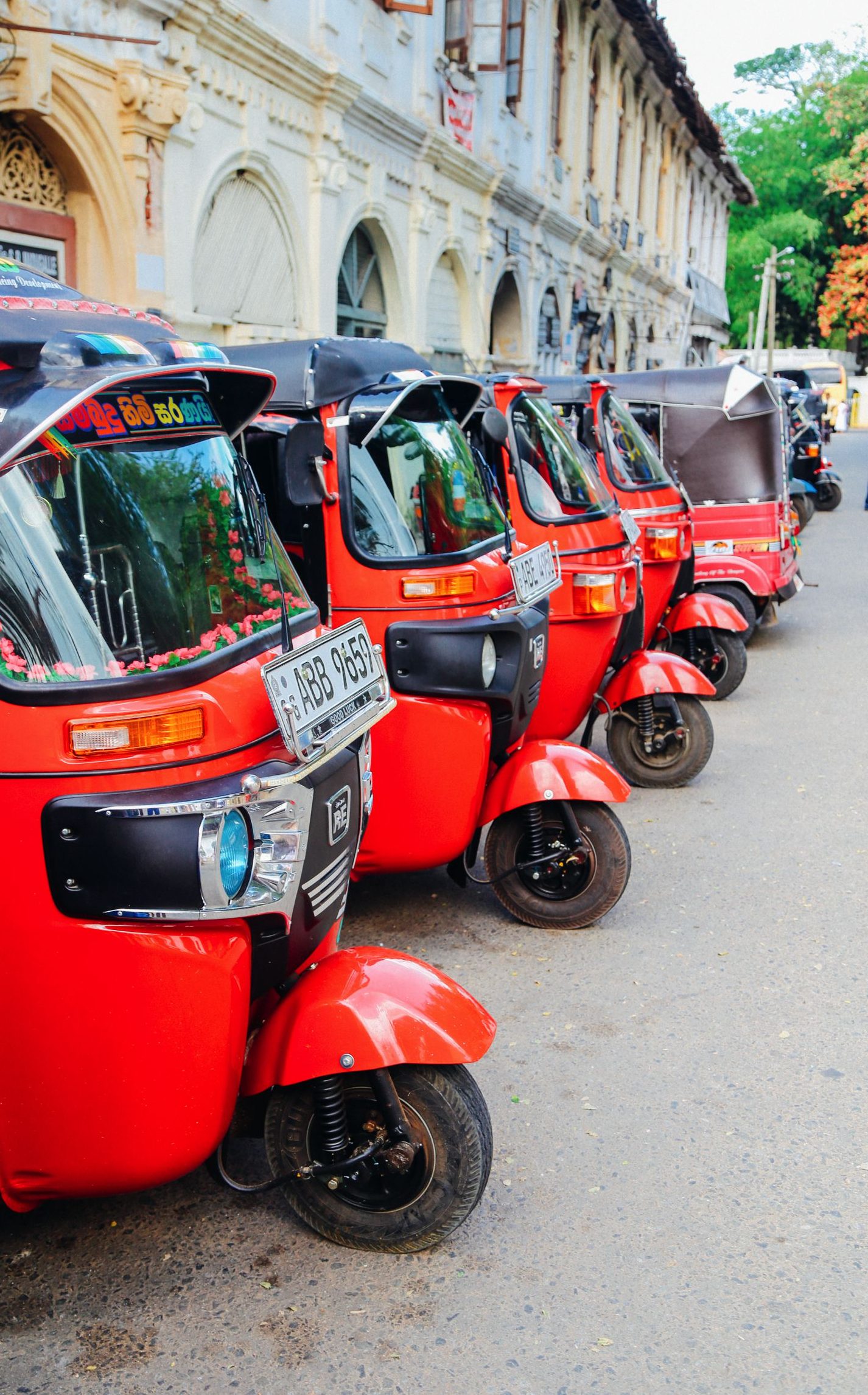 After exploring Sigiriya and the Temple of the Tooth, make sure to devote some extra time to fully experience Kandy. Located in the central province of Sri Lanka, Kandy was once the capital city of kings. Don't miss the opportunity to visit a tea plantation and indulge in the fascinating process of picking and blending your own tea.
To learn more about our adventures in Kandy, read our comprehensive post here.
14. Conquer Pidurangala Rock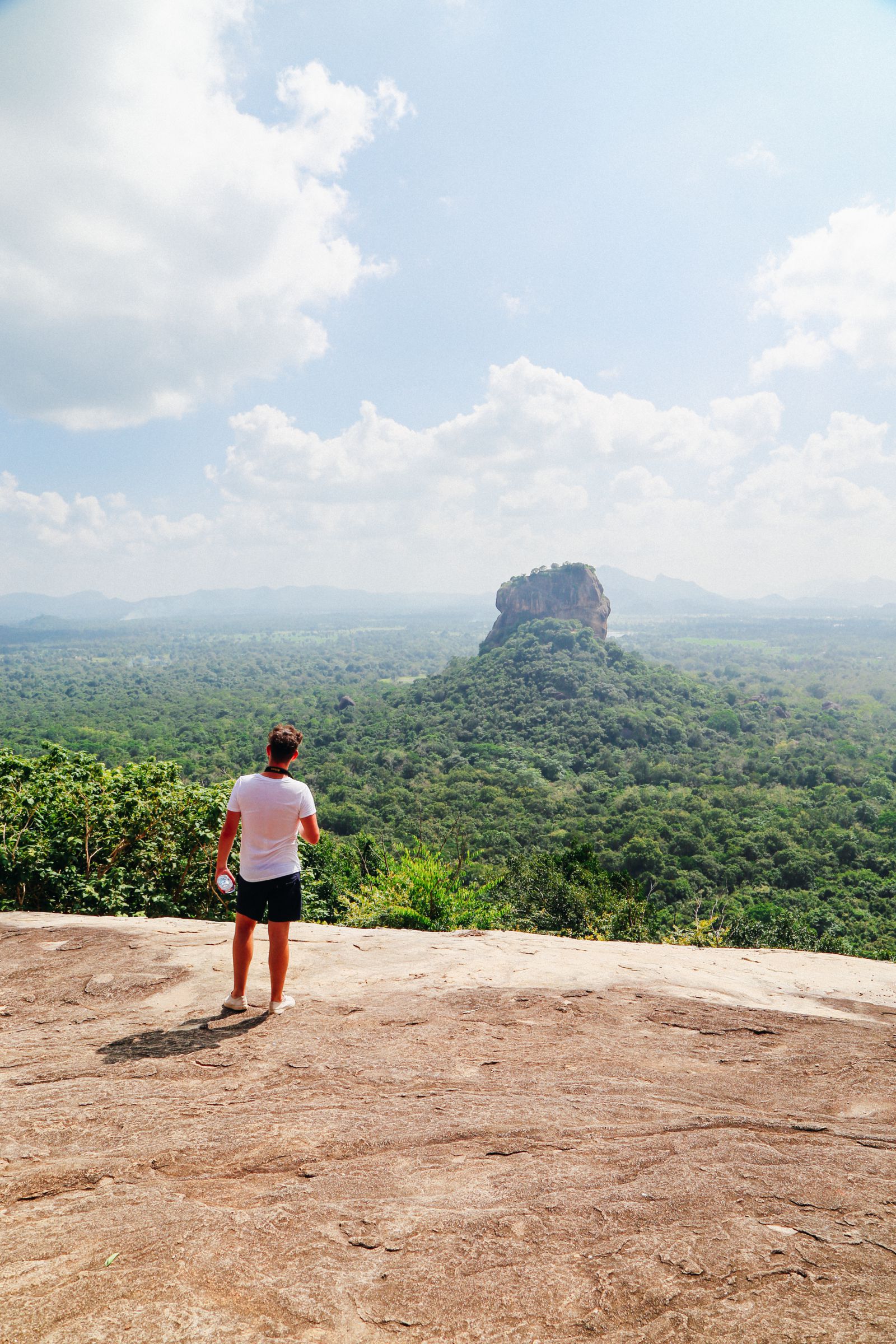 While Sigiriya takes the spotlight, the lesser-known Pidurangala Rock offers an equally mesmerizing adventure. This massive rock formation, visible from Sigiriya, demands a bit more effort to climb, but the reward is well worth it. With sturdy shoes and a spirit of adventure, ascend Pidurangala Rock to witness a breathtaking view of Sigiriya, including its UNESCO World Heritage site, and the surrounding picturesque landscape—a viewpoint you won't find within the Sigiriya complex itself.
Find more details and stunning visuals in our dedicated post here.
15. Embark on a Safari in Minneriya National Park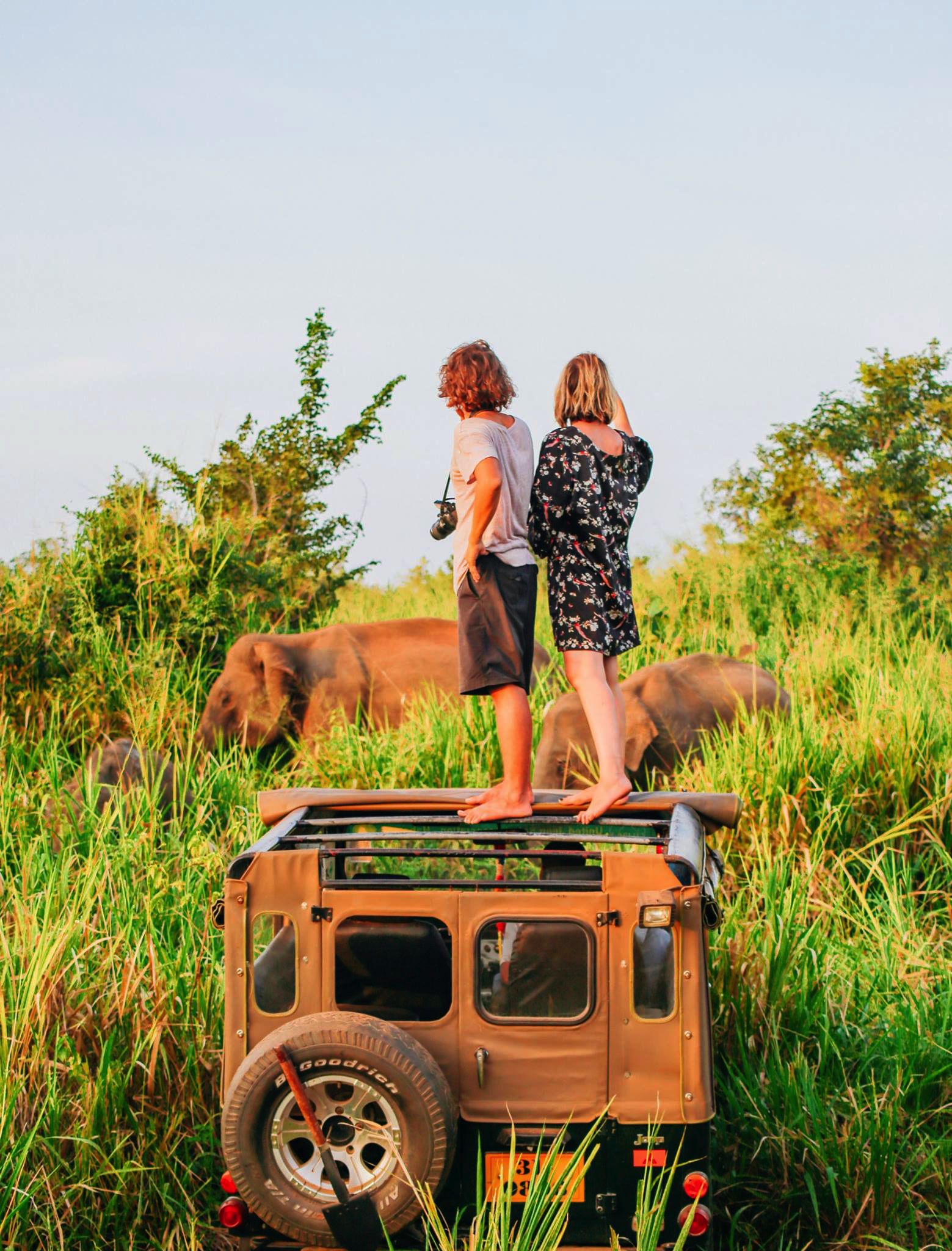 Minneriya National Park, a relatively new addition to Sri Lanka's protected areas, offers a fantastic safari experience. Here, you can encounter the majestic Asian Elephant, one of Sri Lanka's most iconic residents. Take a guided tour and immerse yourself in the natural beauty of this national park.
Read our comprehensive guide to visiting Minneriya National Park here.
16. Indulge in Relaxation on Sri Lanka's Stunning Beaches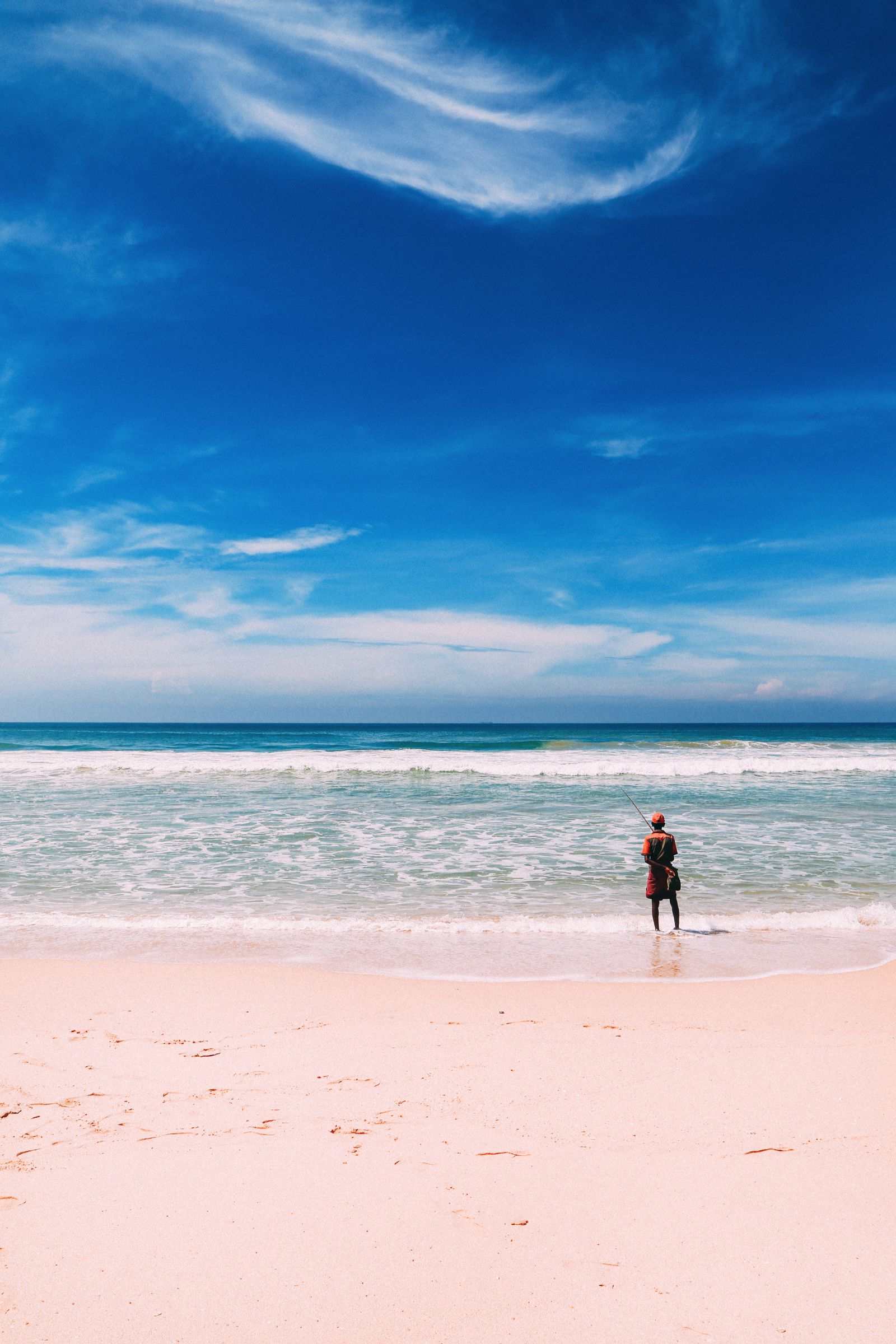 Amidst the countless attractions in Sri Lanka, sometimes you just need to unwind and soak up the sun on one of the incredible beaches. The island boasts an array of breathtaking coastal spots where you can relax, rejuvenate, and enjoy the beauty of Sri Lanka's shores.
Check out our post highlighting the most incredible Sri Lankan beaches you must visit here.
17. Relish the Delightful Hoppers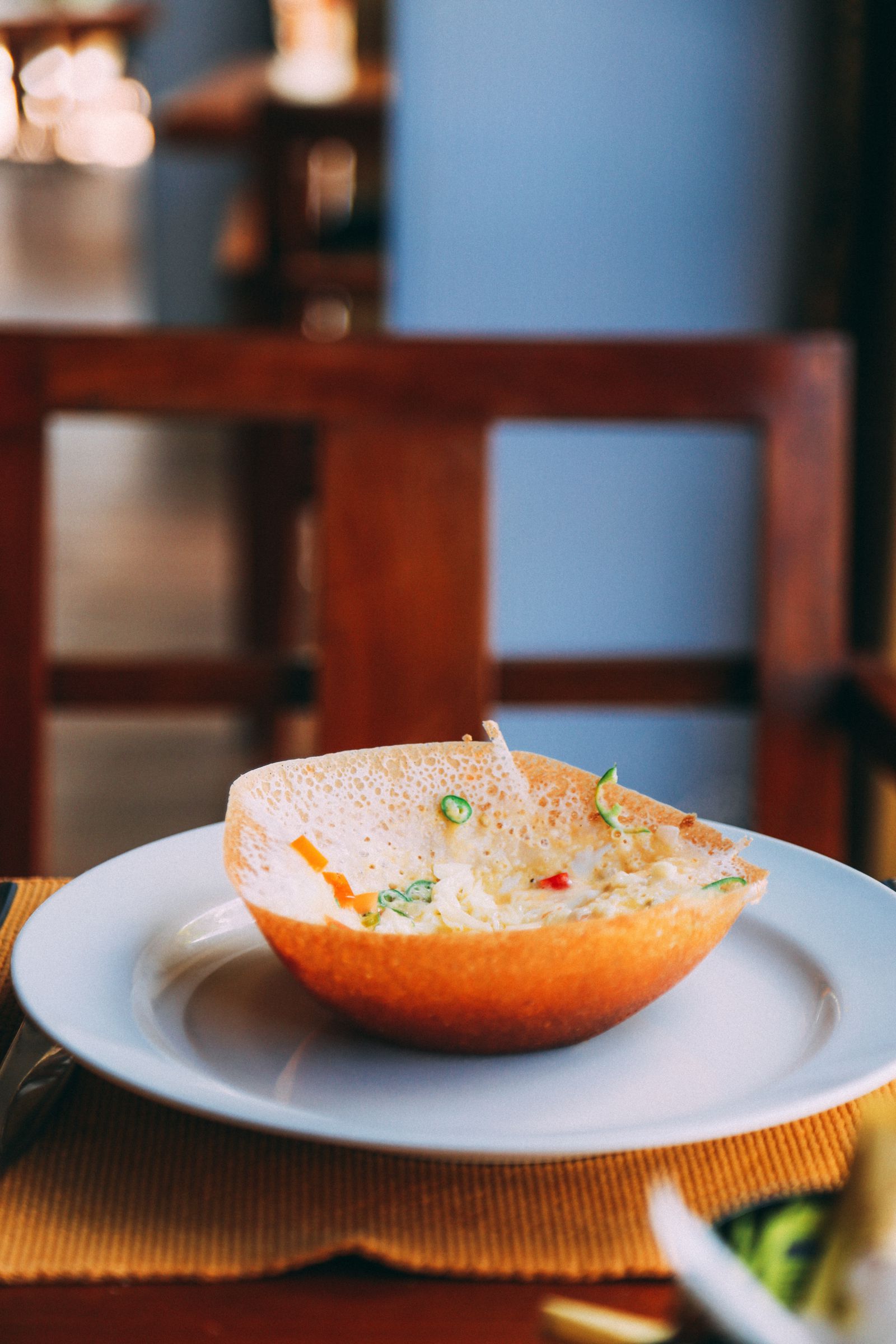 No visit to Sri Lanka is complete without savoring the delicious hoppers. Made from rice flour, coconut milk, eggs, and spices, these mouthwatering treats are the perfect way to start your day. Don't be shy to ask for a little extra spice if you enjoy a kick of flavor. Trust me, they are irresistible!
For more travel inspiration and detailed information about Sri Lanka, check out all our posts here.
Check out the Very Best of Great Britain!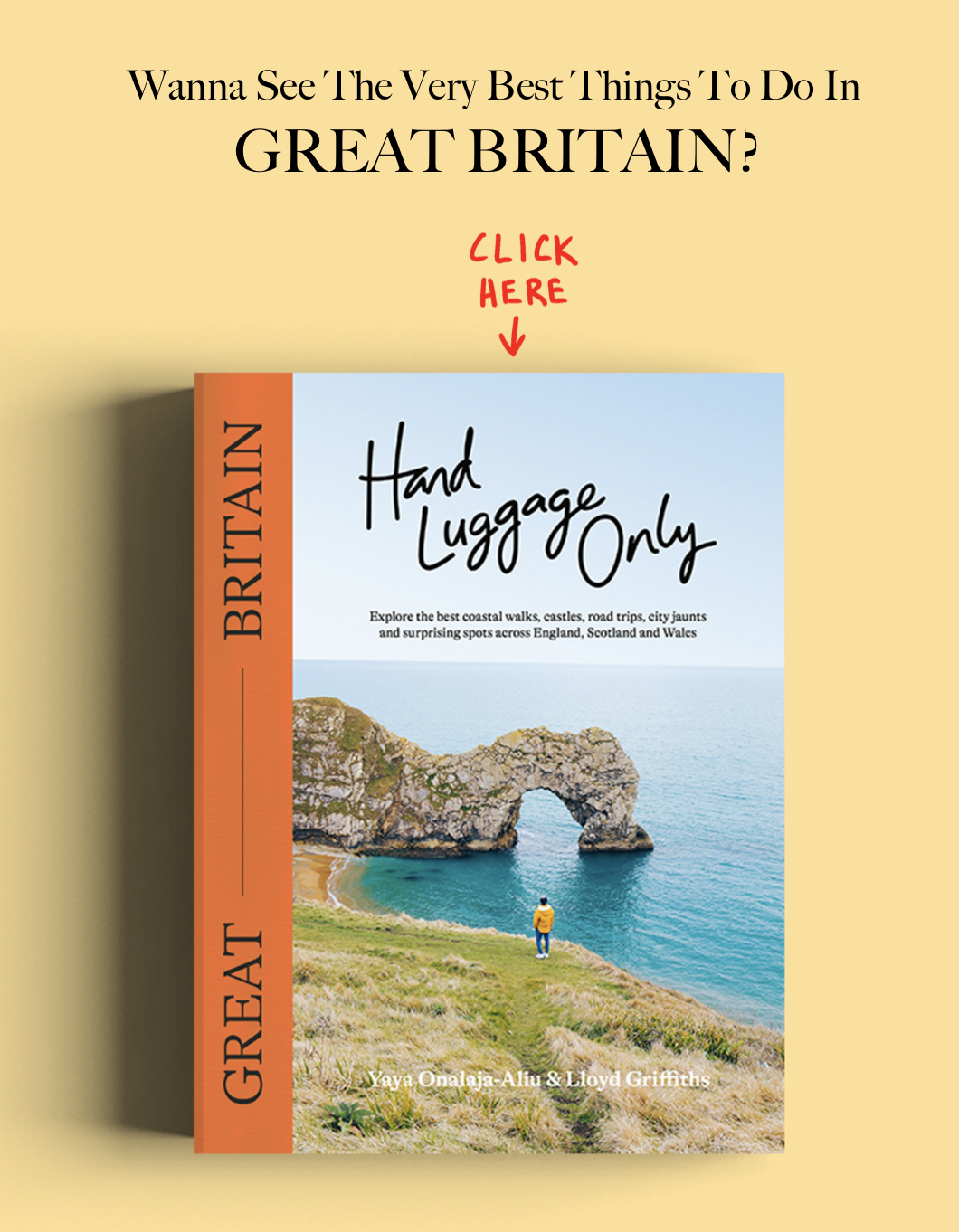 Pop Over to Our YouTube Channel for Travel Videos!