Welcome to a captivating journey through the fascinating culture of Sri Lanka. In this article, we will explore various aspects of Sri Lankan society, including language, religion and beliefs, social etiquette, customs, and business culture. Get ready to immerse yourself in the vibrant traditions and customs of this beautiful island nation.
Language: A Tapestry of Diversity
Sri Lanka boasts a linguistic tapestry enriched by multiple languages. Sinhala, also known as Sinhalese or Singhalese, serves as the mother tongue for the largest ethnic group, the Sinhalese. This Indo-Aryan language is spoken by approximately 16 million people, with around 13 million native speakers. Additionally, Tamil, a classical language and a member of the Dravidian language family, is spoken by the Tamil population in Sri Lanka, as well as in India, Malaysia, and Singapore. With over 74 million speakers worldwide, Tamil holds the rank of the eighteenth most spoken language.
Religion and Beliefs: Nurturing the Soul
Religion plays a profound role in Sri Lankan society, with Buddhism and Hinduism exerting significant influences on its political, cultural, and social life. Buddhists believe in the concept of reincarnation, where individuals undergo multiple lives to learn valuable lessons. Their ultimate goal is to attain "Nirvana." Five central promises guide the lives of Buddhists: refraining from harming living beings, abstaining from theft, practicing sexual restraint, telling the truth, and abstaining from alcohol and drugs.
Hinduism, on the other hand, emphasizes "samsara" (reincarnation) and "dharma" (caste or social class). Hindu worshippers embrace multiple deities such as Ganesh, Shiva, Vishnu, and Parvatand Kali, all representing diverse aspects of Brahman, the eternal source of everything.
Religion, deeply embedded in the cultural fabric, directly and indirectly impacts business practices. A shared acceptance of fatalism prevails, highlighting the belief in a higher force governing events. As a result, religion often guides decision-making processes.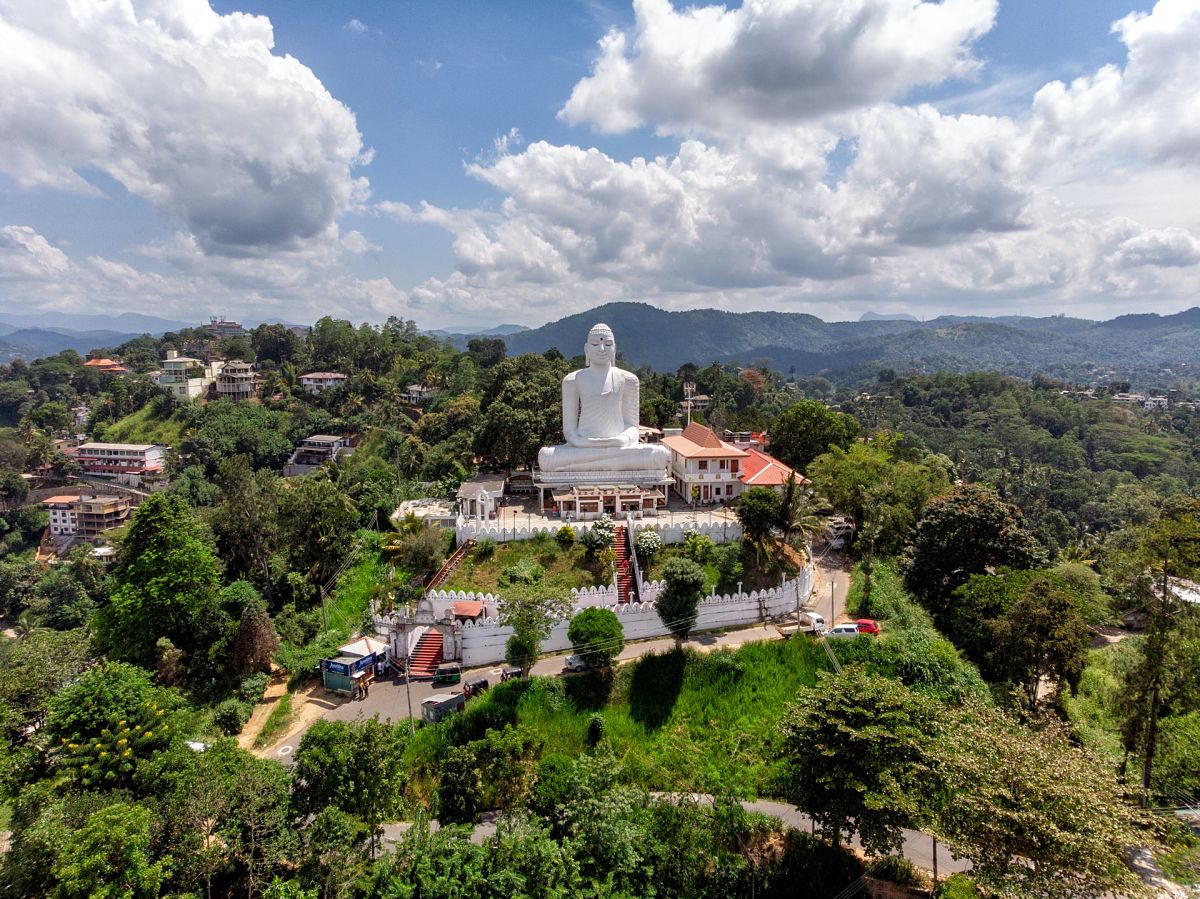 You can't understand Sri Lanka without understanding Buddhism. Photo taken in Kandy by Yves Alarie on Unsplash
Society and Customs: Embracing Hierarchy and Face
Sri Lankan society operates within a hierarchical structure, shaped by the influences of Buddhism, Hinduism, and the caste system. Individuals within families and workplaces recognize and respect the social order and status.
The patriarch, typically the father or oldest male in a household, assumes leadership within the family, while the boss or owner takes on ultimate responsibility in business settings. Relationships revolve around these hierarchical positions.
Furthermore, face, synonymous with honor and personal dignity, holds great significance for Sri Lankans. Losing face in social situations is to be avoided at all costs. In business, open reprimands or criticism can result in a loss of face for all parties involved. Protecting personal and others' face is a priority, leading to cautious decision-making and sometimes vague answers to avoid potential failure and loss of face.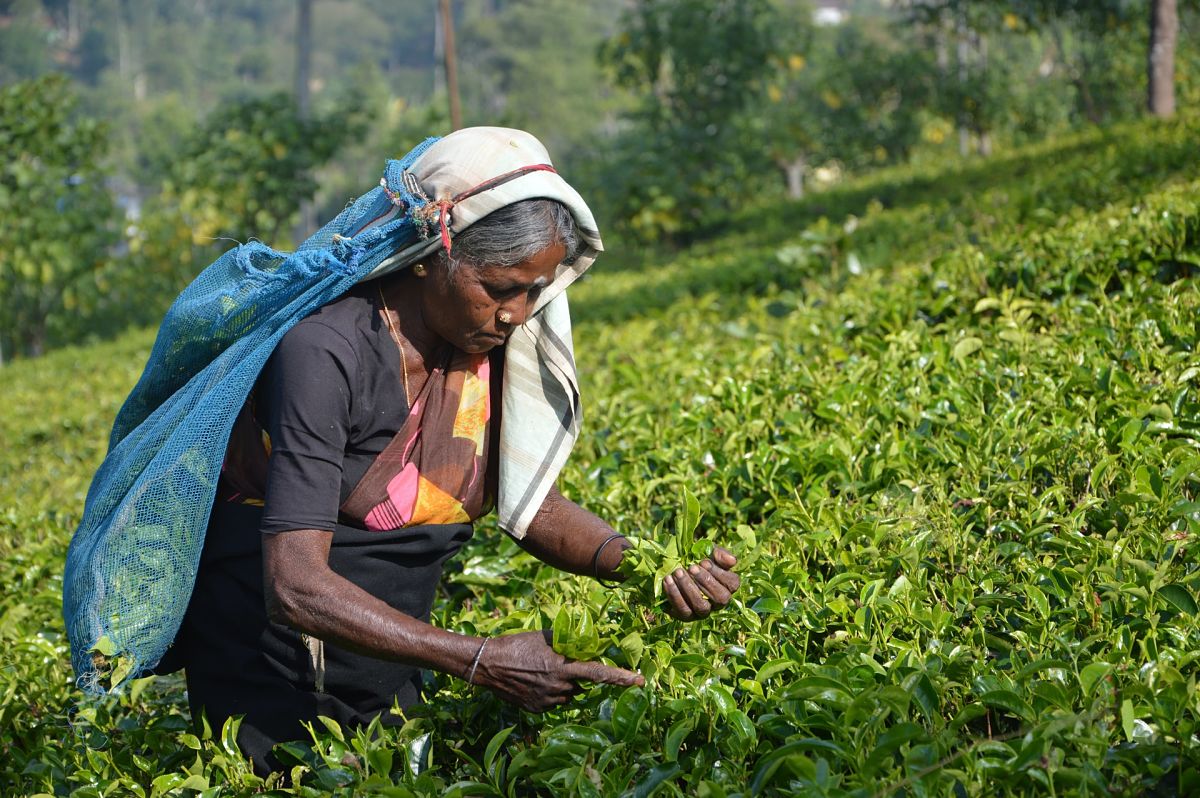 Tea was and still is of major importance to the Sri Lankan economy. Photo taken in Talawakelle by Asantha Abeysooriya on Unsplash
Social Etiquette: Greetings and Gift-Giving
When engaging in social interactions, understanding Sri Lankan etiquette is crucial. Greetings vary based on ethnic groups, but as a foreigner, you are not expected to be aware of all the nuances. However, some common styles of greeting prevail:
The older generation often uses "namaste," clasping their palms together at chin level with a slight nod of the head.
Sinhalese greetings may include "ayubowan" (may you be blessed with a long life).
Tamil greetings often involve saying "vanakkam" (may you be blessed with a long life).
In informal settings, you may hear "kuhomadu" (How do you do?).
Younger people generally shake hands, but it's essential to wait for a woman to extend her hand, as some Sri Lankan women refrain from physical contact with men outside their family.
Address individuals using the appropriate title followed by the surname, waiting for them to initiate the use of first names.
Gift-giving in Sri Lanka is a cherished practice. Symbolic gestures hold more value than lavish or expensive presents. While customs may slightly differ based on ethnic and religious diversity, some general guidelines apply:
Avoid giving flowers, as they are associated with mourning.
Only offer alcohol if you are certain the recipient drinks.
White and black are colors reserved for funerals and mourning.
Respect Muslim dietary restrictions, avoiding pig products, alcohol, and non-halal food.
Hindus should not receive gifts made of leather.
Present and receive gifts with two hands, displaying graciousness by touching your right forearm with your left hand while offering the gift with your right hand.
It is customary not to open gifts immediately upon receiving them, and it is expected to reciprocate any gifts received.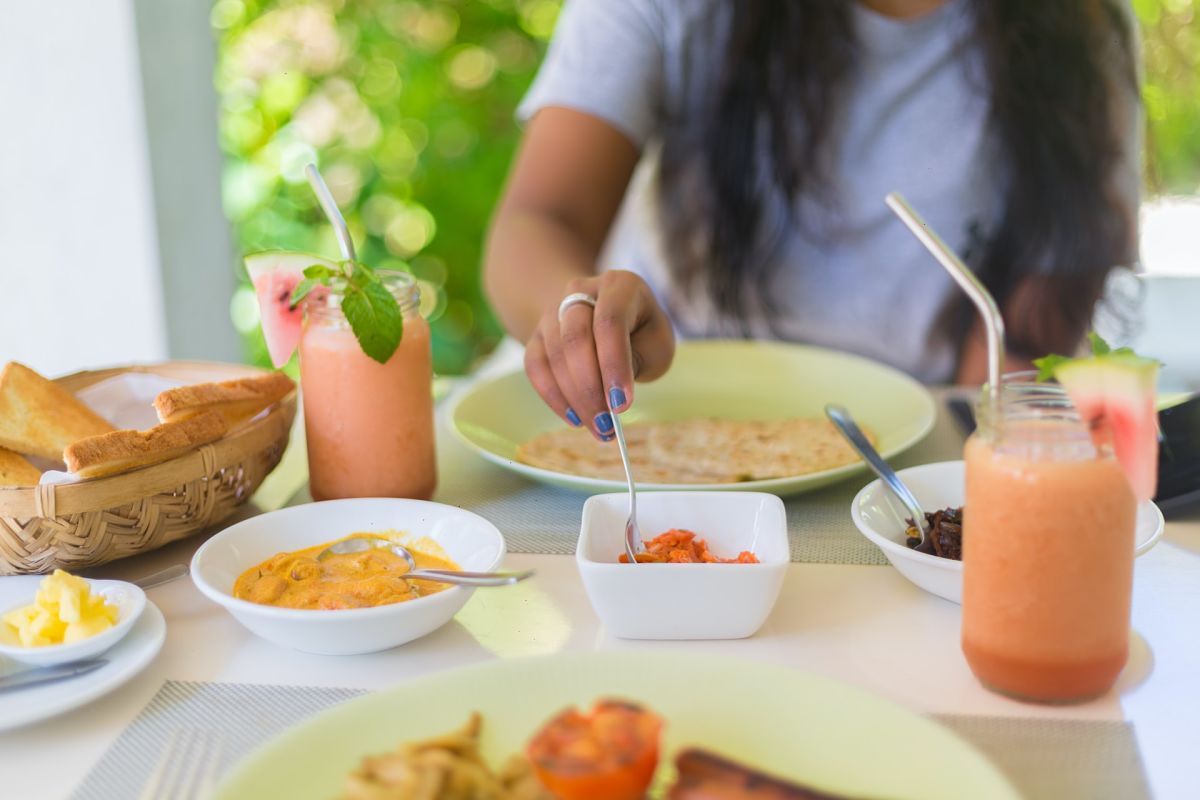 A fresh Sri Lankan breakfast. Photo taken in Kabalana (Ahangama) by Dinuka Lankaloka on Unsplash
Dining Etiquette: Shared Culinary Delights
Mealtimes provide opportunities for Sri Lankans to come together, whether as a family or with friends. Here are some dining etiquette practices to keep in mind:
When invited to dine at 7pm, expect some delay before the food arrives. Don't arrive famished.
Wait to be shown your seat, as there is often a specific protocol to follow.
Accept the offer to wash your hands before and after the meal.
Depending on the situation, you may be served food directly onto your plate or expected to serve yourself.
Keep your elbows off the table and use your right hand to eat.
Bread or small rice balls are commonly used to scoop up food.
It is acceptable to leave a small amount of food on your plate to indicate you are full. Finishing all your food suggests you are still hungry.
Socializing occurs before the meal, and it is customary to leave within half an hour after the meal ends.
Business Culture: Navigating Relationships and Communication
Sri Lankan business culture leans towards formality, and understanding local customs is crucial. While as a guest you may be given some leeway, it is best to adhere to cultural nuances. Here are some important points to keep in mind:
Shaking hands is the most common form of greeting, with firm handshakes being the norm.
Greetings are exchanged upon meeting and departing.
Men may shake hands with other men, while women may shake hands with other women.
Sri Lankan women may not always initiate handshakes with men, so wait for them to extend their hand.
Honorific titles are commonly used, such as "Sir" or "Madam" when someone does not have a professional title.
Use appropriate titles when addressing individuals until invited to use first names.
Furthermore, business card etiquette is essential in Sri Lankan culture. Here are some guidelines:
Exchange business cards after an initial handshake and greeting.
Include titles and qualifications on your business card.
While translating one side of your card into Sinhala or Tamil is a thoughtful gesture, it is not necessary.
Present your business card with both hands, treating others' cards with respect.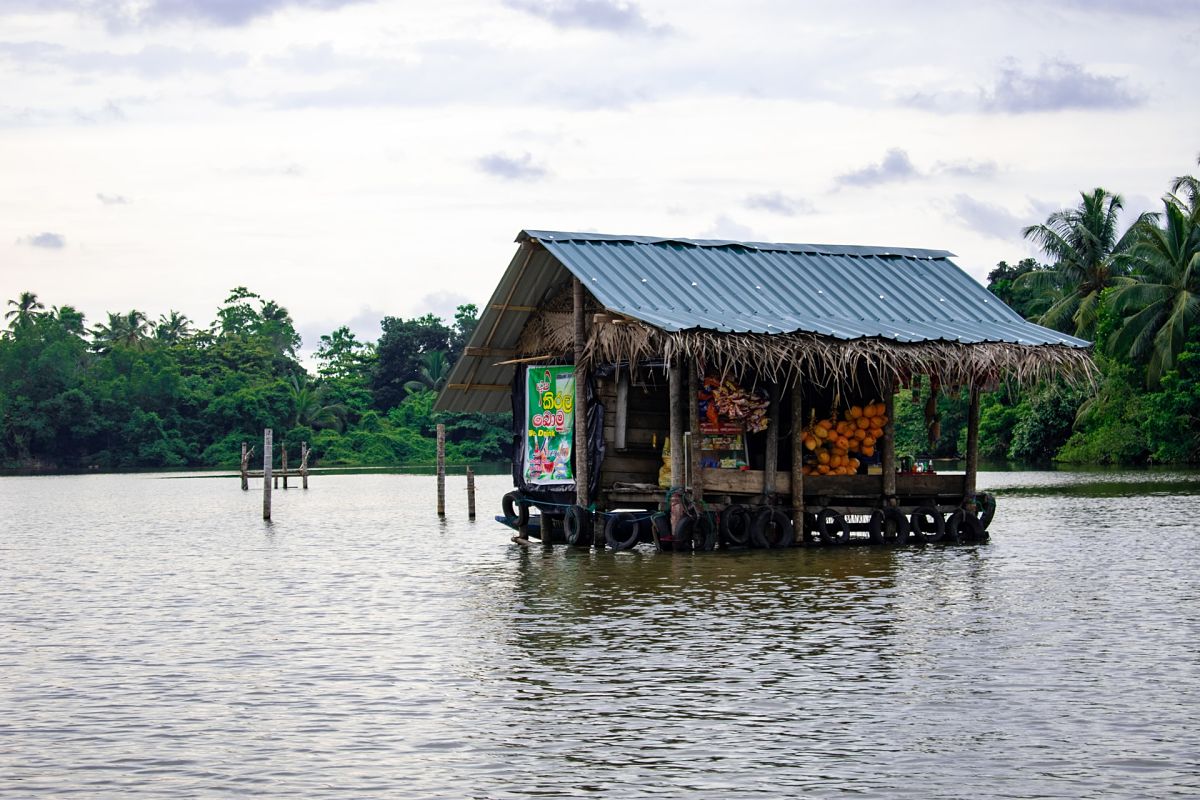 A shop in the water – a nice insight into the adaptability of Sri Lankan business culture. Photo taken in Colombo by Kon Karampelas on Unsplash
In Sri Lankan communication, preserving face holds paramount importance. Avoid putting others in awkward positions or openly criticizing them. Sri Lankans tend to have a non-confrontational communication style, often leaving messages open to interpretation. Pay attention to pauses, avoidance of eye contact, and subtle tactics of evasion.
When it comes to business meetings, relationship-building conversations are crucial, particularly during initial encounters. Establishing rapport and providing background information about your company, attendees, and meeting agendas can contribute to successful interactions. Meetings may be interrupted by other business, but this should not be perceived as rude. Patience is essential, as decisions are typically made by top-level personnel.
Embrace the Diversity of Sri Lanka
As you delve into the culture of Sri Lanka, you will uncover a vibrant tapestry woven with language, beliefs, customs, and business practices. Cherish the meaningful connections you make, savor the delectable cuisine, and immerse yourself in the rich traditions that shape this beautiful island nation.
To learn more about the wonders of Sri Lanka and plan your visit, explore DHPL Travels, your gateway to an extraordinary journey.