Ensure a Hassle-Free Trip to Thailand with the Right Travel Adapter
Whether you're a first-time traveler or a returning visitor, Thailand continues to charm with its breathtaking beauty. Whatever type of holiday you have planned in this vibrant country, it's crucial to do your research beforehand to ensure a smooth and hassle-free trip.
One important aspect to consider is what electrical appliances to pack, so you can safely use them while abroad. This usually involves using a travel adapter, a device that allows you to plug in your UK electrical appliances into foreign electrical sockets. Keep in mind that a travel adapter doesn't convert voltage or frequency.
Understanding Plug Socket Types in Thailand
Thailand utilizes four types of plug sockets: A, B, C, and O. Type A features two flat parallel pins, while type B has two flat parallel pins and a grounding pin. Type C, on the other hand, consists of two round pins. It's essential to note that Thailand operates on a 230V supply voltage at 50Hz.
Take a look at the visual guide below for a better understanding: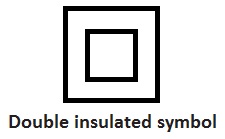 Type A
Type B
Type C
Type O
Voltage Converters and Transformers
Electricity supplies worldwide can vary greatly, ranging from 100V to 240V. It's crucial to avoid using electrical appliances that are rated at a different voltage from the supply as this can be extremely dangerous.
In Thailand, you may need to use a voltage converter or transformer. These devices ensure that your electrical appliances work correctly and safely. Additionally, if the frequency differs, it can affect the normal operation of your appliances. For example, a clock designed for a 50Hz supply may run faster on a 60Hz electricity supply. Most voltage converters and transformers come with plug adaptors, eliminating the need for a separate travel adapter.
When selecting a converter or transformer, make sure to check its maximum power rating (in AMPS or WATTS). Ensure that none of your appliances exceed this rating.
Dual Voltage Rated Appliances
To determine if you need a converter or transformer, check the appliance rating plate. If the appliance is dual voltage rated, it will display something like 'INPUT: 110-240V' on the body or power supply. In this case, you only need a travel adapter, as Thailand operates on a 230V supply voltage within the appliance's range.
Single Voltage Rated Appliances
In Thailand, the supply voltage is 230V. If your appliance is single voltage rated, it must match the country's voltage, which is 230V. If it doesn't, you must use a voltage transformer or converter to ensure the appliance operates safely and effectively.
While converters and transformers serve a similar purpose, their applications differ. Converters are suitable for short-duration appliance use (1-2 hours), while transformers can be used with appliances that operate continuously.
Please note that some travel adapters are unsuitable for appliances that require an earth connection. Such adapters should only be used with double-insulated equipment, clearly marked with the symbol depicted above.
Don't Forget to Check Your Appliances!
Before embarking on your journey to Thailand, we highly recommend checking your appliances to understand their voltage and compatibility with the local requirements. By doing so, you can ensure a stress-free and enjoyable trip!
For more information on planning your visit to Thailand and other travel tips, head over to DHPL Travels.