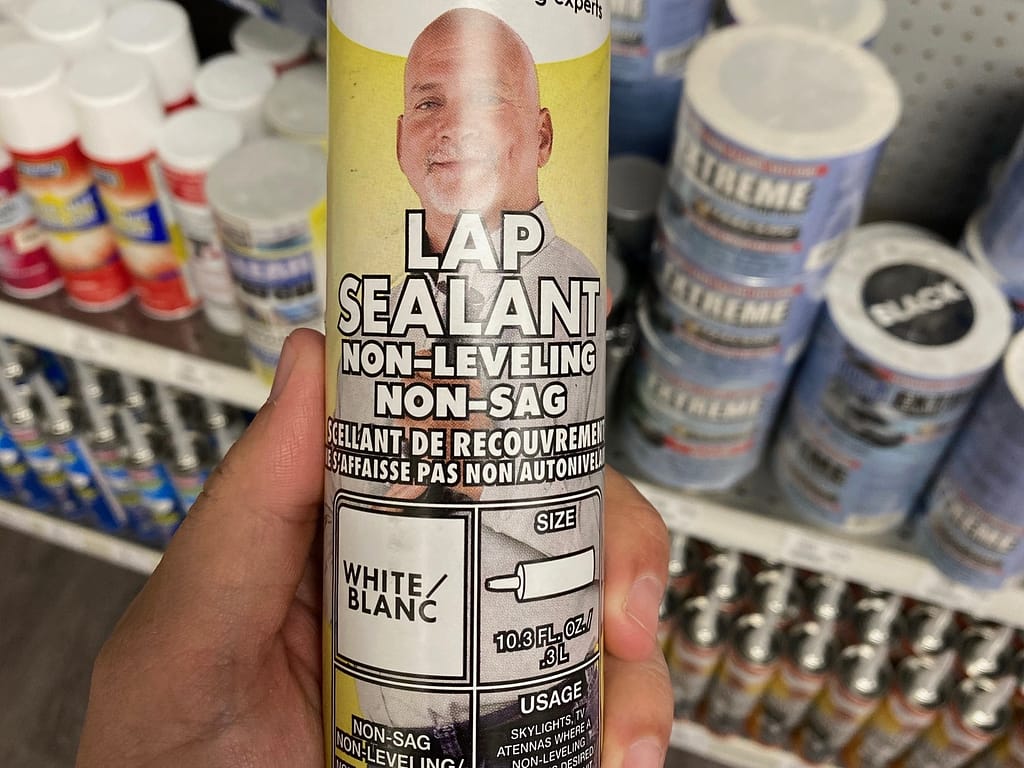 As an RV owner, maintaining your vehicle is crucial for its longevity. One of the most important tasks in RV maintenance is sealing the roof and seams to prevent water damage and other issues. Let's dive into everything you need to know about sealing your RV.
Why RV Sealing is a Must
Before we get into the details, it's important to understand why resealing your RV is so critical. Water is the arch-nemesis of your RV, as it can cause delamination, mold, dry rot, and even frame failure. Protecting your RV from water damage is essential to ensure it stays in great condition for years to come.
To keep water out, you need to apply RV sealant wherever there's a potential entry point. This will help keep your RV dry and usable for many adventures to come.
Types and Uses of RV Roof Sealant
To properly seal your RV, you need to have the right tools for the job. Here are some types of RV roof sealants and their uses:
Self-Leveling RV Roof Sealant
Perfect for most RV roof jobs, self-leveling sealant provides even coverage on flat surfaces. It works wonders for sealing seams around skylights, vents, and other rooftop accessories. Dicor self-leveling lap sealant is a highly recommended brand. Just ensure it is compatible with your roof type.
Non-Sag RV Sealant
If your project requires sealant that stays in place without dripping, non-sag sealant is the way to go. Ideal for vertical surfaces, it can be smoothed out with a wet finger if necessary. Dicor non-sag sealant is a reliable choice, but as always, check compatibility with your RV roof.
RV Sealant Tape
For quick fixes when caulk-style sealant isn't available, RV sealant tape is a handy option. It's particularly useful for patching small holes or rips in a rubber roof, as well as sealing around skylights and vents. Eternabond roof tape is a favored choice, but remember that it's challenging to remove once applied.
RV Roof Patch Kit
While RV sealant tape can handle most patching tasks, some prefer the cleaner look of an RV roof patch kit. Camco offers a reliable patch kit that effectively seals and restores your roof.
Remember to avoid using silicone sealants, FlexSeal, or any products that aren't specifically made for RV roofs, as they can cause damage.
Determining Your RV Roof Material
Identifying your RV roof material is crucial for selecting the right sealing products. Four main types of RV roofing material are common:
EPDM Rubber
TPO Rubber
Fiberglass
Aluminum
Most RVs come with rubber roofs, and determining whether yours is TPO or EPDM can be tricky. Watch a helpful video here to learn how to identify the type of rubber roof you have.
Walkable vs Non-Walkable RV Roof
Before you seal your RV roof, it's essential to determine whether it can be walked on. For walkable roofs, use caution and stick to roof joists to prevent damage. If you're unsure about its weight-bearing capacity, check with the manufacturer or avoid directly stepping on it. Use a sturdy ladder and move it as necessary to reach different areas. Alternatively, place a sturdy piece of plywood on the roof to distribute your weight.
How to Reseal Your RV Roof
Resealing your RV roof is a straightforward process. Here's a step-by-step guide:
1. Choose Your Timing Wisely
Pick a warm, sunny day for the job. Avoid rainy weather, as it affects drying times and safety. Check the weather forecast and plan accordingly.
2. Clean the Area
Thoroughly clean the areas you intend to reseal, such as around skylights, vents, and the roof-wall junction. A damp washcloth is usually sufficient, but stubborn dirt may require a gentle cleaning product. Ensure the surface is free of crumbling or loose caulking.
3. Load Caulking Gun
Load your caulking gun with the appropriate sealant for your roof type and the specific task at hand.
4. Cover Well
Apply the sealant generously to the areas you want to seal. Pay close attention to any problem spots and ensure complete coverage. Remove any old sealant before applying the new layer.
5. Patch Holes and Rips
Inspect the roof for any holes or rips in the rubber. Patch them immediately using a patch kit or Eternabond tape.
RV Roof Coating: Is it Necessary?
While sealing the seams is crucial, some RV roofs may benefit from an additional layer of coating. Aluminum or fiberglass roofs typically don't require recoating, but EPDM roofs may benefit from reapplication every 5-10 years. Consult the video here to learn more about RV roof recoating.
Other Seams That Need Sealing
Don't forget that your RV has other areas that require sealing besides the roof. Windows, storage bays, corners, and various exterior parts and pieces need periodic attention as well. Apply non-sag RV sealant to these areas to prevent leaks and water damage.
Now that you have a better understanding of why and how to seal your travel trailer roof, it's time to put your knowledge into action. Protecting your RV from water damage will ensure many more years of enjoyable travels with your family. Happy sealing!