Are you on the hunt for unique gifts that perfectly capture the spirit of adventure? Look no further! Personalized travel gifts are the ideal solution for those in search of presents that are both thoughtful and practical. Whether it's a customized luggage tag or a personalized passport cover, these gifts show that you've put in the extra effort to make the recipient's travel experiences even more special.
Finding the Perfect Personalized Travel Gifts
Finding personalized gifts for travelers doesn't have to be a daunting task. In fact, it's easier than you might think! Let me introduce you to Etsy, a treasure trove of personalized travel gifts. I've done the oh so tough research for you, curating a list of the best personalized travel gifts organized by price range. So, let's dive in and explore the world of personalized travel gifts together!
Personalized Travel Gifts Under $10
Personalized Luggage Tags
Imagine gifting someone a stunning customized luggage tag that reflects their unique personality. With a variety of customizable designs available, these luggage tags are not only practical but also make for a thoughtful gift. Picture your loved one's face lighting up as they spot their personalized luggage tag on their next adventure.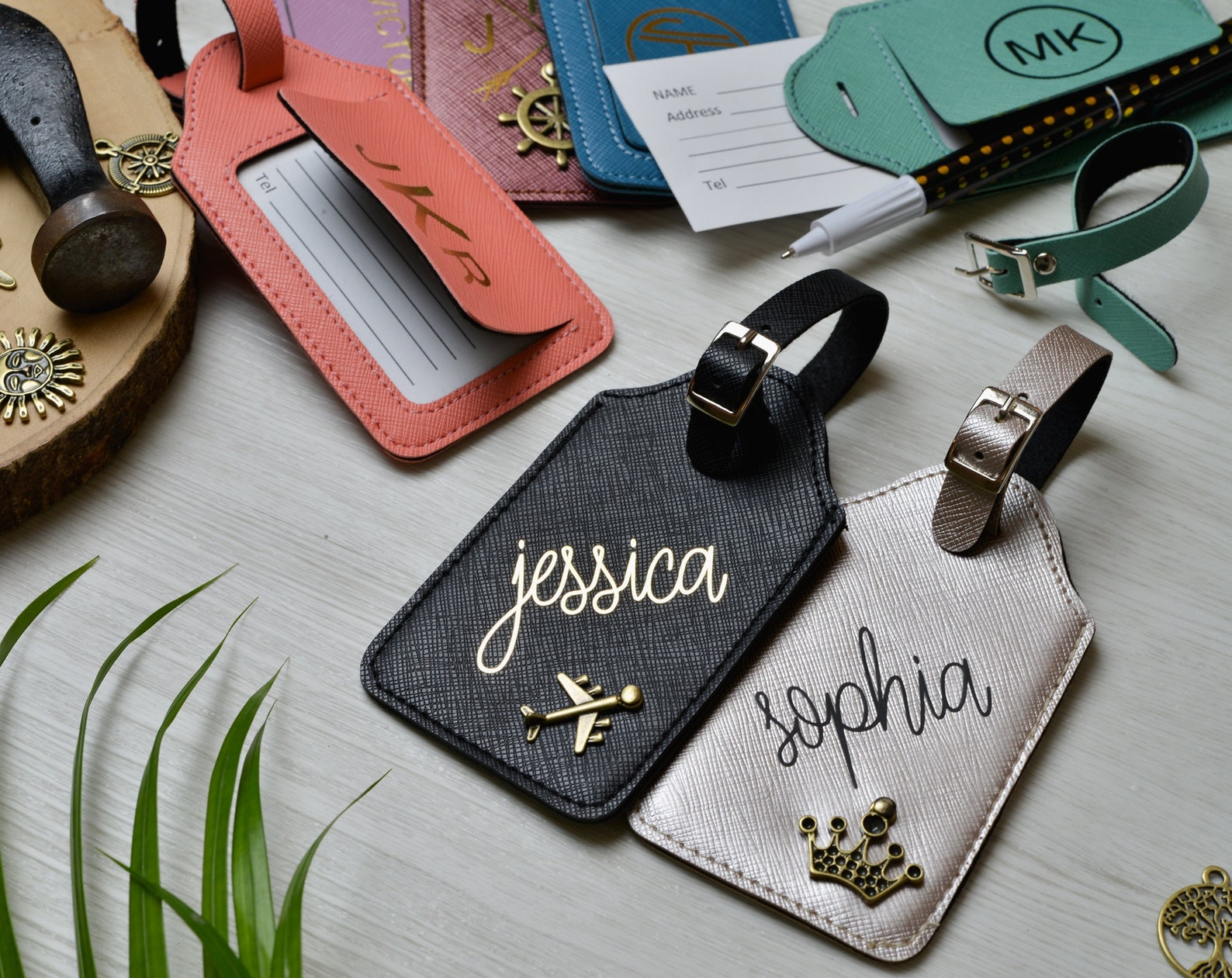 Photo via BangkokHandcraft on Etsy. Click here to browse their shop!
Initial Compass Necklace
For those who long for new horizons, an initial compass necklace is the perfect gift. Customize it with the recipient's initials, and they'll have a stylish accessory that serves as a subtle nod to their wanderlust. This small yet meaningful present will surely warm their heart and remind them of their adventurous spirit.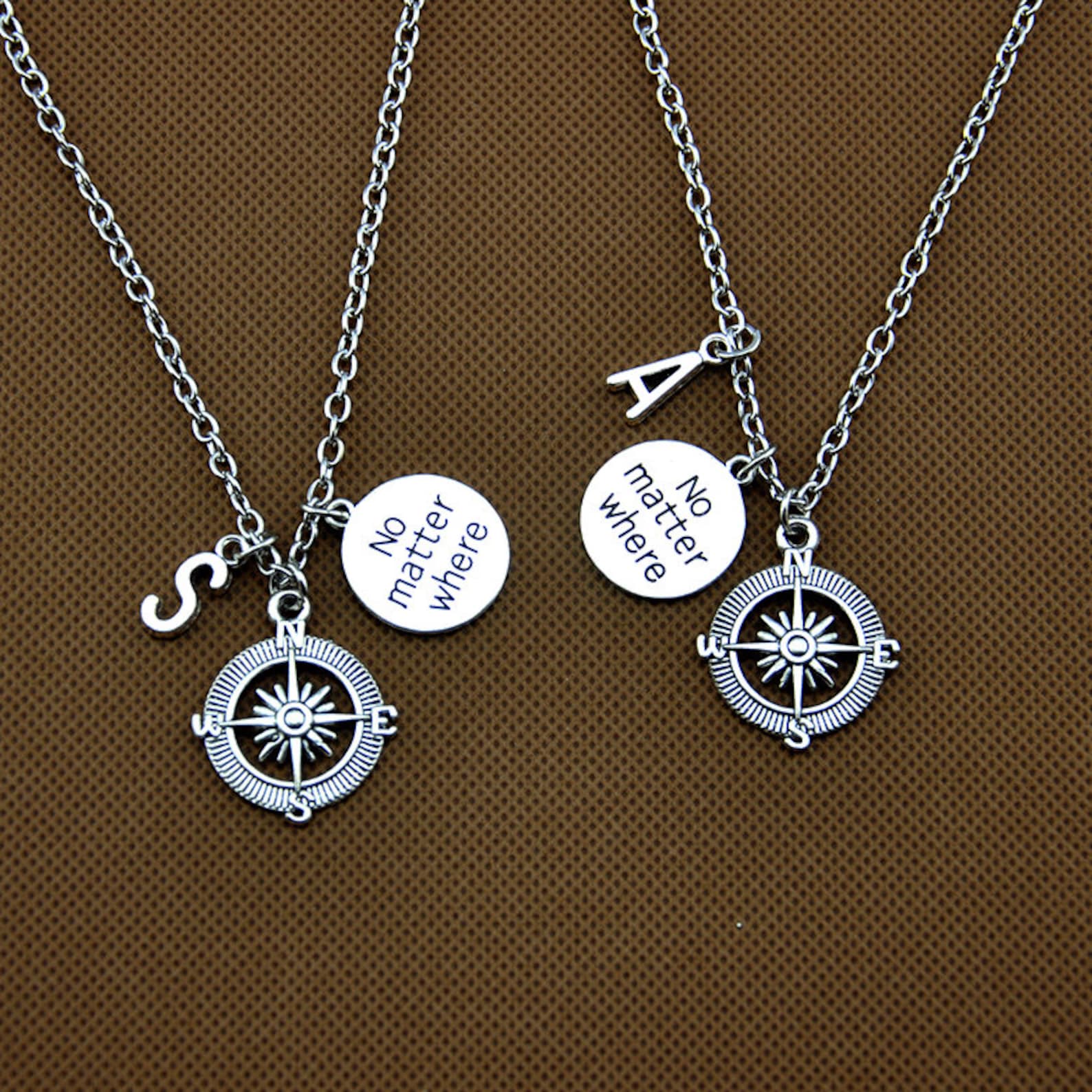 Photo via JoannaDIYBeads on Etsy. Click here to browse their shop!
Personalized Travel Keychain
Sometimes it's the little things that hold the most sentimental value. This personalized travel keychain, adorned with charms of your choice and customized with a letter of your choosing, is a thoughtful gift that won't break the bank. It's perfect for a stocking stuffer or a spontaneous "just because" gesture.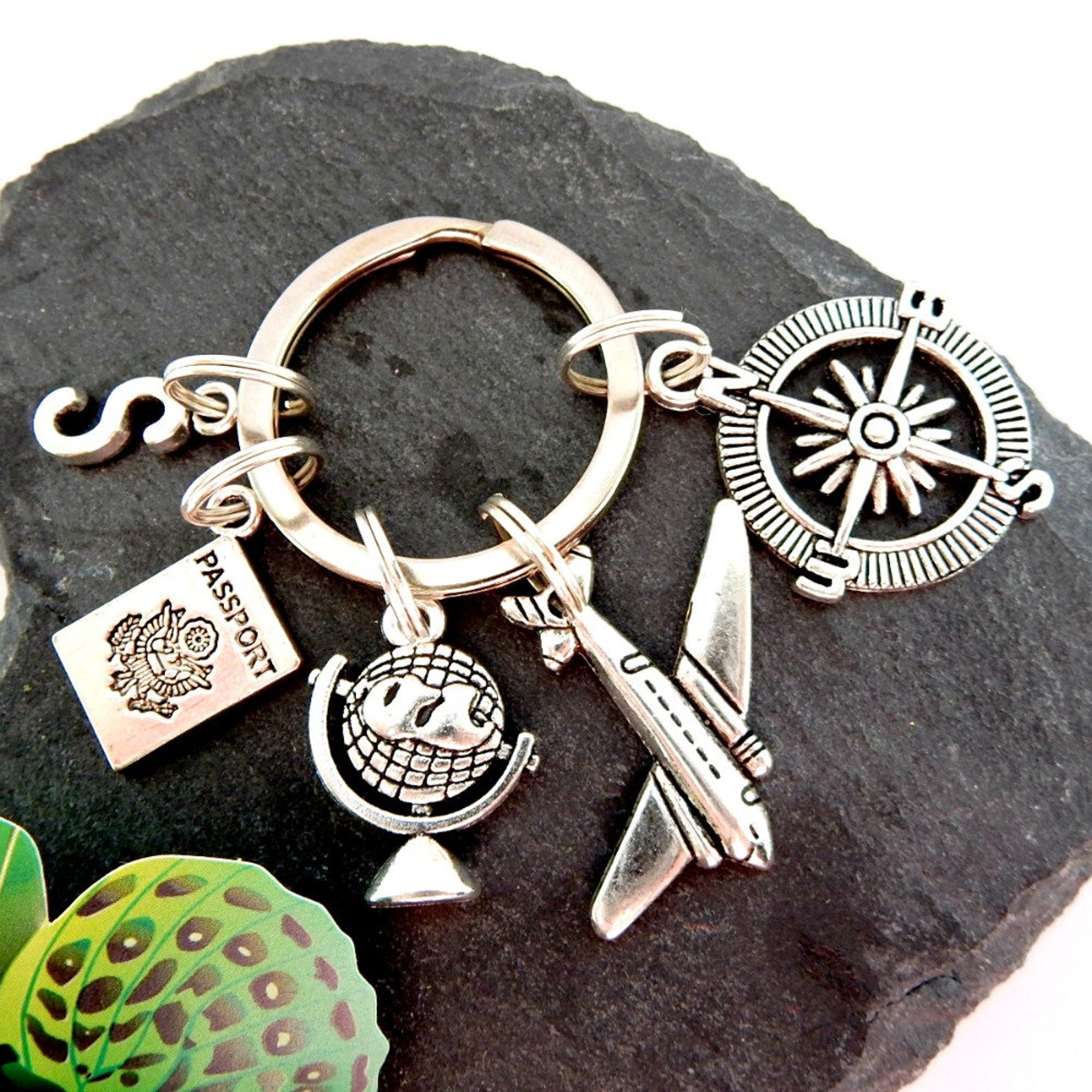 Photo via WhisperingWoodGifts on Etsy. Click here to browse their shop!
Personalized Travel Gifts Under $50
Personalized Travel Adventure Pouch (with name included!)
Prepare for an adorable overload! This personalized travel adventure pouch is not only cute but also incredibly practical. Personalize it with the recipient's name, and they'll have a handy pouch to keep their travel essentials organized. The best part? The brownie points you'll earn for such a thoughtful gift!
Personalized Travel Journal
For the wordsmiths and memory keepers, a personalized travel journal is an absolute gem. Besides being able to customize the name and binding color, this journal includes an envelope inside for preserving travel keepsakes. It's a perfect gift for those who embark on frequent adventures and want to capture their precious memories in style.
Personalized Passport Cover
A well-traveled soul needs a passport that remains in pristine condition. That's where a personalized passport cover comes in. Choose from a range of colors and surprise your loved one with a custom cover that adds a touch of personality to their passport. It's an affordable and practical gift that will be cherished on every journey.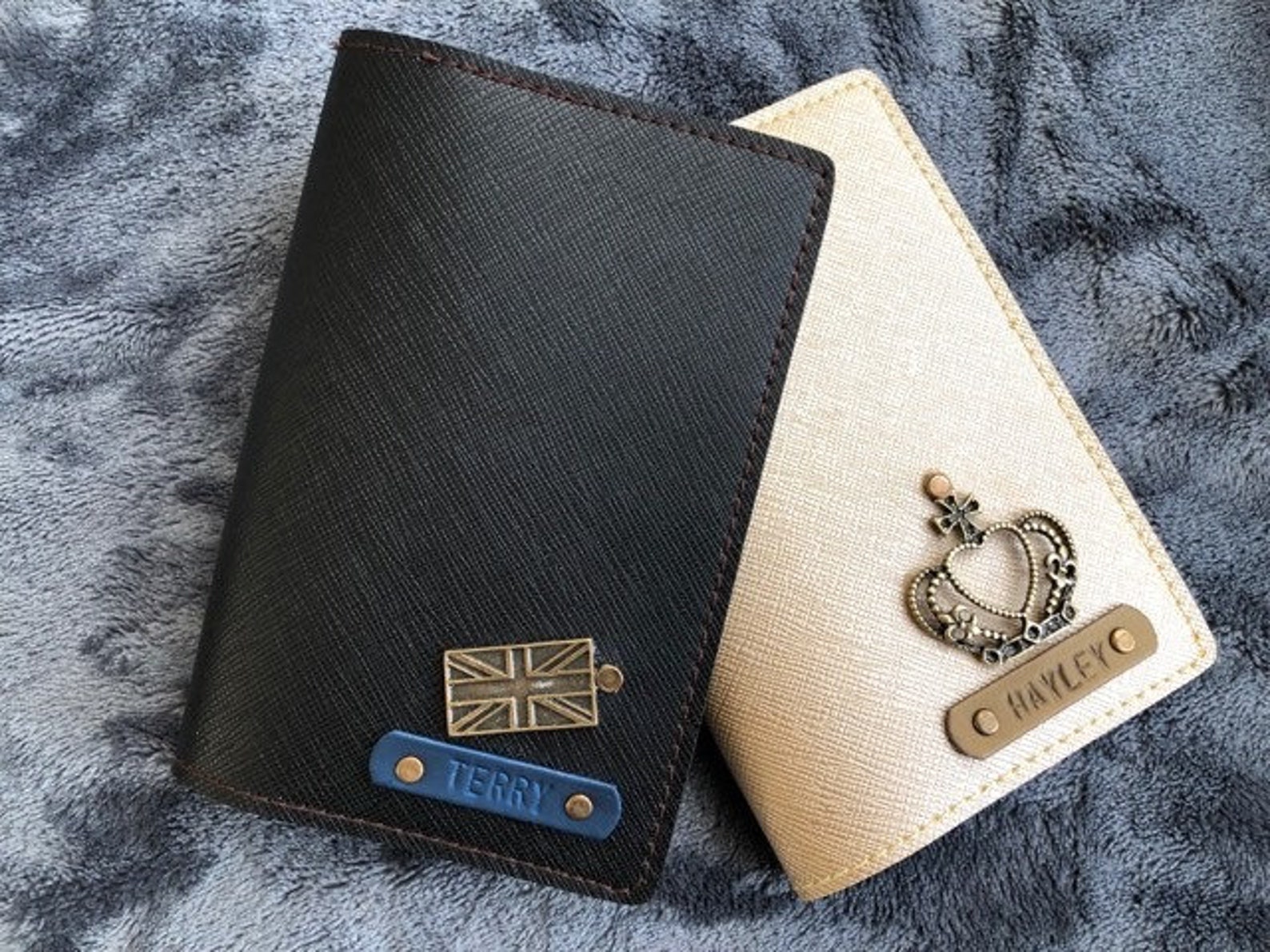 Photo via NinjaGifting on Etsy. Click here to browse their shop!
Custom Airport Departures Print
Imagine a stunning print customized with important holiday dates and destinations. This personalized travel gift requires minimal effort on your part, yet the thoughtfulness behind it is truly remarkable. Surprise your loved one with this beautifully crafted print that captures the essence of their travel adventures.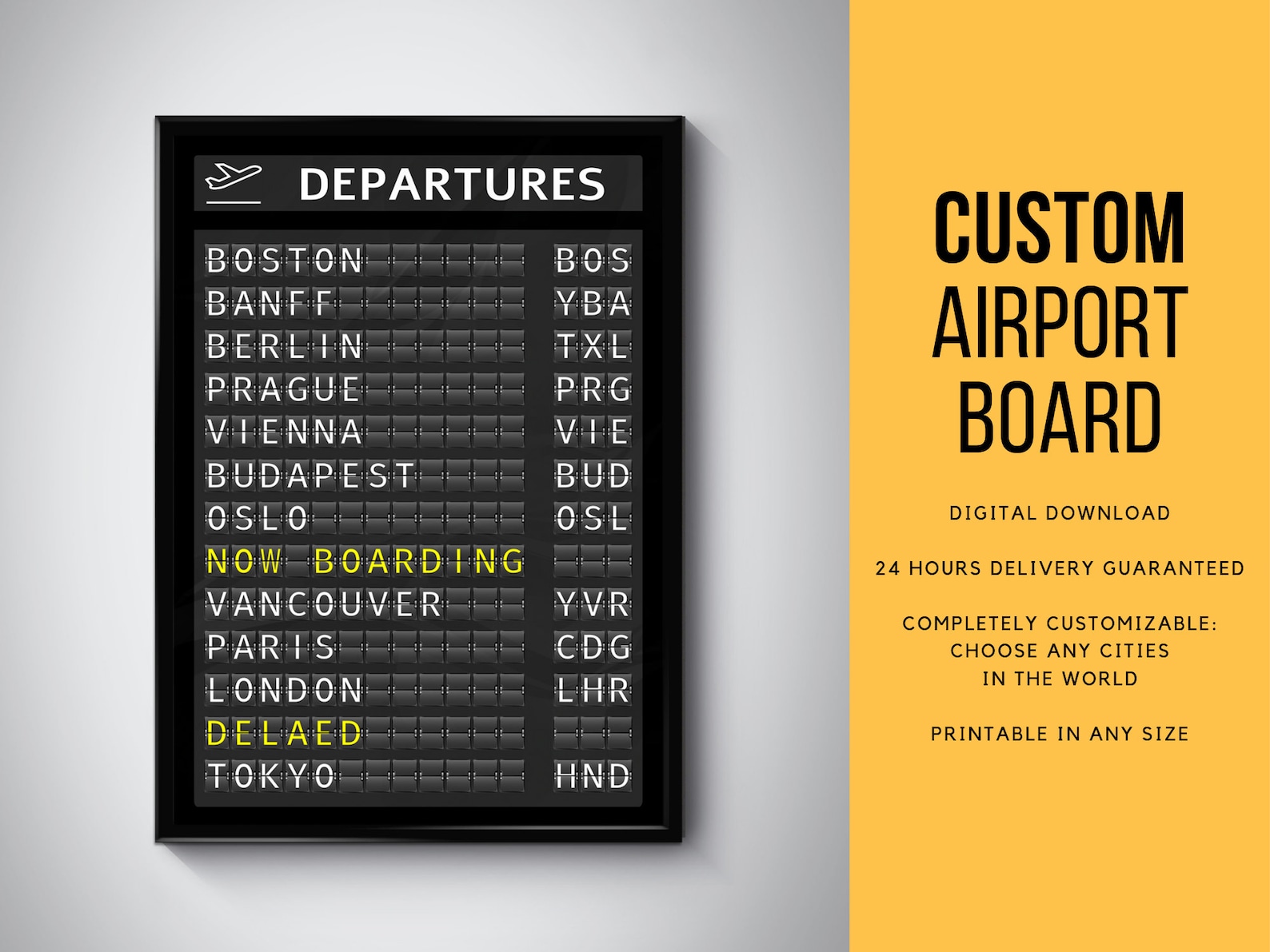 Photo via StylishArtPrints on Etsy. Click here to browse their shop!
Personalized Travel Gifts $50+
Personalized Push Pin World Map Canvas
Do you know someone who is passionate about exploring every corner of the globe? This push pin world map canvas is a dream come true for any wanderluster. Customize it with your own text or meaningful quotes, and watch as they proudly display their travels for all to see. It's a gift that combines art, wanderlust, and personalization in a truly remarkable way.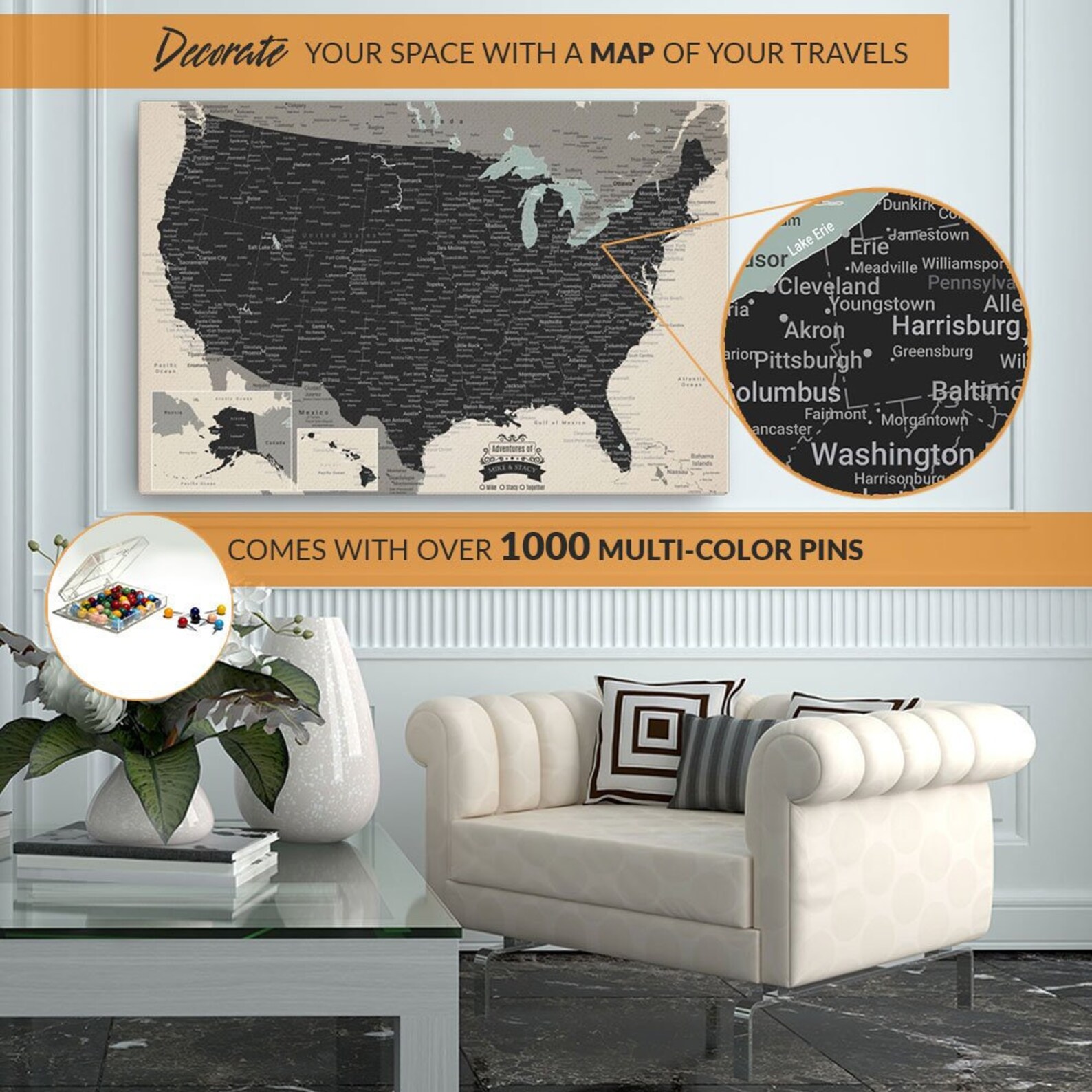 Photo via ModernMapArt on Etsy. Click here to browse their shop!
Customized Push Pin Globe
Step into a world of wanderlust with a customized push pin globe. These painted globes not only make for stunning decor but also serve as a unique way to showcase your travel experiences. Mark the destinations you've been to with push pins and connect them with threads, creating a captivating visual reminder of your adventures. While this gift may be on the pricier side, its thoughtfulness and longevity make it truly special.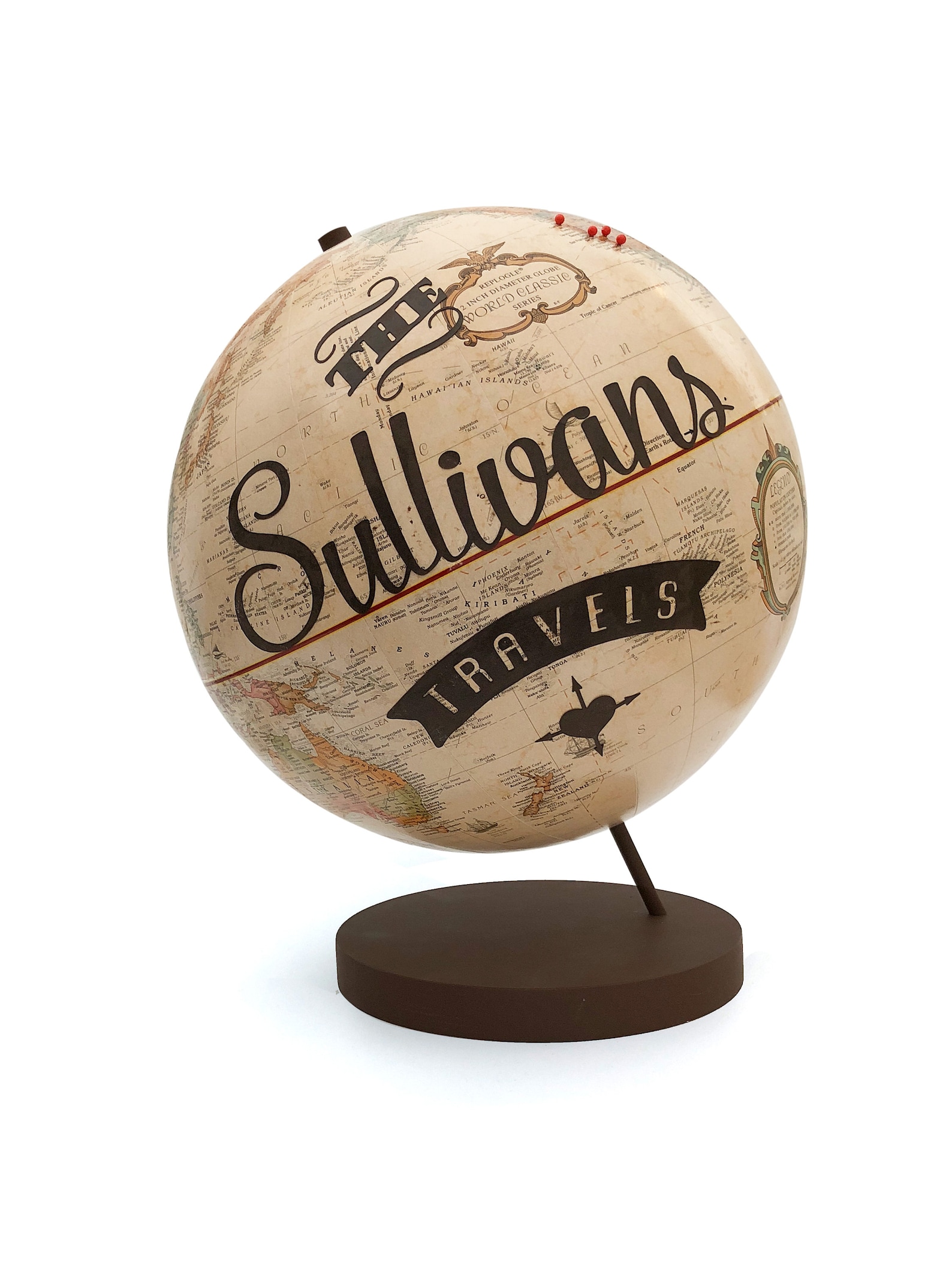 Photo via WendyGold on Etsy. Click here to browse their shop!
I hope this curated list of personalized travel gifts has inspired you to embark on a journey of thoughtful gifting. So go ahead and make your loved ones' travel experiences even more memorable with these personalized treasures. Happy shopping!