Where to Stay in Sri Lanka for One Night
Is this incredible Sri Lanka Eco Resorts fully booked for your desired dates? Don't worry, we've got you covered with our other favorite properties below!
Some eco resorts offer a luxurious experience similar to high-end hotels, while others provide a simpler camping experience for a more immersive connection with nature. Generally, the more modern the amenities, the higher the price. However, if you're traveling on a budget, you can still find plenty of comfortable eco resorts.
Despite being a small country, Sri Lanka boasts diverse regions. Most eco resorts are located in or near popular tourist cities but maintain a secluded feel, ensuring you won't be disturbed by traffic noises or busy streets.
All eco hotels and resorts in Sri Lanka incorporate sustainable measures, although the level of eco-friendliness varies across properties. You can expect to find recycled building materials, solar power as an energy source, or onsite gardens.
Some eco resorts offer an all-inclusive experience with dining options onsite or meals included in the room price. Additionally, they may offer activities like yoga and cooking classes, kayaking, or hiking and walking tours.
What to Consider When Choosing an Eco Resort
When selecting an eco resort, there are certain factors to consider based on your comfort level and travel style. If you crave a back-to-nature experience, you'll likely appreciate more off-grid and simplistic camping options.
Considering Sri Lanka's tropical climate, bugs and high temperatures are common. Most eco resorts provide mosquito netting for bug protection, but not all places have AC or fans if you prefer a more "unplugged" experience. Double-check whether AC is available at the property you're interested in.
Depending on the eco resort's seclusion, you might need to rent a car for transportation. Some eco resorts offer airport shuttle services, either included in the room price or for an additional charge, to make transportation easier.
Sri Lanka's eco hotels come in various sizes, catering to solo travelers or large families. However, keep in mind that not all eco resorts are child-friendly, so check the age requirements if you're traveling with young kids.
If you're still undecided on the best eco resort in Sri Lanka for you, it's wise to compare your options using search platforms like Booking.com, Airbnb, or Hostelworld. This way, you can tailor your search to fit your budget, travel dates, and specific preferences.
Whether you seek a spot to unplug and reconnect with nature or a peaceful beach getaway, DHPL Travels has the best eco resorts in Sri Lanka waiting for you to embark on the trip of a lifetime! Read on to discover our top picks and what makes each resort a great place to stay.
The Overall Best Eco Resort in Sri Lanka – Dune Camp Beachside Eco Camping
Price: $
Capacity: 4 guests
Breakfast included
Close to Yala Wildlife Park
Have you ever dreamt of camping on the beach without sacrificing modern comforts? Dune Camp brings that dream to life! Located right on the beach and just 15 minutes away from the renowned Yala Wildlife Park, Dune Camp offers a luxury camping experience complete with a working shower, electric lights, and power outlets.
With Dune Camp, you can reconnect with nature without giving up modern conveniences. Enjoy a fresh breakfast each morning on the beach, explore the incredible sand dunes surrounding the camp, and arrange for a gourmet dinner under the stars at the end of the day.
The Best Budget Eco Resort in Sri Lanka – Banyan Lodge, Yala
Price: $
Capacity: 4 guests
All meals included
Lakeside property
Banyan Lodge is a dream come true for budget backpackers. Not only do you get private, rustic accommodation, but 3 meals, plus tea and coffee, are included in the room price!
Situated near top Sri Lankan attractions like Udawalawe National Park and Arugam Bay, there's plenty to see and explore during the day. Back at the lodge, enjoy a view of the lake, walk along the paths on the 15-acre private property, or simply relax on the porch and soak in the natural beauty.
Another Great Budget Eco Hostel in Sri Lanka – Ella Camping Resort
Price: $
Capacity: 2 guests
Shared kitchen
Onsite restaurant
Ella Camping Resort is a perfect spot for budget travelers seeking a close-to-nature experience in Sri Lanka. The hostel offers tents and unique rooms built into the natural surroundings, along with common spaces and a shared kitchen.
During the day, engage in activities such as water rafting, trekking to waterfalls, or taking a jungle safari tour. When you need a break, the hostel provides a tranquil environment with mountain views and a barbecue area for pleasant evening meals with friends.
Best Eco Resort for Couples – Back of Beyond, Dehigaha Ela
Price: $$
Capacity: 2 guests
Onsite restaurant
Close to numerous parks
Couples seeking privacy will indulge in the unique treehouse-style cottages at Back of Beyond in Sigiriya. The property is close to Kaudulla and Minneriya National Parks, where you can watch elephants and enjoy nearby walking trails with breathtaking natural scenery.
Your room price includes a delightful local breakfast, and you can arrange for other meals onsite during your stay. While the resort offers a close-to-nature charm, modern conveniences like hot and cold water and accessible Wi-Fi are readily available.
Best Eco Resort for a Group of Friends – Galle Nature Cabanas
Price: $$
Capacity: 6 guests
Motor scooters for rent
Floating boat restaurant
Galle Nature Cabanas is a fantastic option for friends traveling through Sri Lanka. The property owners can arrange airport pick-up services to simplify transportation and also offer boat safari tours and trips to other interesting places like temples and waterfalls with prior notice.
The beautiful nature cabana provides modern comforts such as air conditioning, Wi-Fi, and a swimming pool while maintaining eco-friendly practices. After exploring a nearby park or visiting a local temple, you and your friends can enjoy an evening meal sourced from local ingredients on the unique boat restaurant next to the lodge.
Over-the-Top Luxury Eco Resort – Aarunya Nature Resort and Spa
Price: $$$$
Capacity: 2 guests
Private pools
Fitness center and garden
Aarunya Nature Resort and Spa combines peaceful, eco-friendly experiences with high-end luxuries. Each private villa offers a personal plunge pool or hot tub, a private terrace with a breathtaking view, and a delicious breakfast included in the room price.
The top attractions of Kandy are only a short drive away, and the resort can arrange airport shuttles for convenient transportation. During your stay, explore the surroundings with free bikes, pamper yourself at the spa, or savor a meal from the outstanding onsite restaurant offering both traditional Sri Lankan and international cuisine.
Best Eco Resort for Families Visiting Sri Lanka – Nest Wood Bungalow
Price: $$
Capacity: 6 guests
Swimming pool
Incredible views
Nest Wood Bungalow is a private nature lodge perfect for families seeking unique accommodation in Sri Lanka. The property is located near Sinharaja Rain Forest, and the views from the wrap-around windows and pool are breathtaking.
You can arrange for fresh-made meals during your stay or use the kitchen if you need to cater to picky eaters. The entire family can enjoy an unforgettable Sri Lanka itinerary, including nature safaris, temple visits, or hikes to waterfalls.
The Best Eco Hostel for Backpackers – Tomorrow Land Hostel
Price: $
Capacity: 1-2 guests
Food and drinks available
Great views
Sri Lanka boasts incredible hostels, and Tomorrow Land Hostel tops the list for backpackers in search of a relaxed vibe and a fun experience. The accommodation is simple yet modern, with each unit featuring a kitchenette and bathroom, perfect for solo travelers in need of peace and privacy.
Start your day with a continental breakfast included in the room price before venturing out to explore nearby attractions like Ella Rock and Demodara Nine Arch Bridge. In the evenings, unwind in the shared lounge or enjoy a meal from the restaurant onsite.
Another Great Eco Hotel for Backpackers – Lime & Co Kaba
Price: $
Capacity: 2 guests
Swimming pool
Shared kitchen
For budget backpackers seeking an eco hotel in Sri Lanka, Lime & Co Kaba is an excellent choice. This hotel not only prioritizes environmental sustainability but also keeps your wallet in mind. The rooms are simple yet comfortable, and guests have access to a communal kitchen, swimming pool, and terrace.
Located in the small fishing village of Kabalana, Lime & Co Kaba is a popular destination for surfing in Sri Lanka. You'll be right next to the beach, where you can rent surfboards, as well as local restaurants, shops, and cafes.
Best Eco Resort for Honeymooners – Madulkelle Tea and Eco Lodge
Price: $$$
Capacity: 2 guests
Swimming pool
Private terrace with views
If you're honeymooning in Sri Lanka, look no further than Madulkelle Tea and Eco Lodge. Located outside of Kandy within the Madulkelle Tea Estate, these luxury nature cabins provide the perfect romantic escape. Each private unit features modern amenities like Wi-Fi and hot water while maintaining an open-plan design that offers excellent views and a feeling of being connected with nature.
You can choose to have meals at the restaurant, which uses organic vegetables from the onsite garden. Alternatively, head to Kandy to savor other local cuisines. Hiking tours, day trips, and simply relaxing at the lodge amidst peaceful scenery are all viable options.
Eco Resort with an Epic Location – KumbukRiver Tree Luxuria
Price: $$
Capacity: 2 guests
Restaurant onsite
Riverfront location
The KumbukRiver eco treehouse has received numerous awards for its breathtaking views and exceptional nature experience. Nestled peacefully on the banks of the Kumbuk River, you can appreciate the scenery through the expansive windows and open-outdoor lounge area.
During your stay, you can arrange for transportation and day tours to explore nearby parks, waterfalls, and wildlife. After a day of adventure, savor a locally sourced meal from the onsite restaurant. Spend your evenings relaxing, stargazing, and listening to the soothing sounds of the jungle.
Best Eco Resort for Views – Cinnamon Wild Yala
Price: $$$
Capacity: 2 guests
Private balcony
Swimming pool
Only 5 minutes away from Yala National Park, Cinnamon Wild Yala is an ideal eco resort for solo travelers or couples seeking a luxurious experience. Your private chalet comes with a balcony where you can enjoy views of the jungle or beach. Modern comforts like AC and hot water are also provided.
After exploring Yala National Park or visiting nearby temples, relish a fresh and locally sourced meal from the restaurant in the comfort of your room. If you have your own rental car, there's free parking available, or the resort can arrange an airport shuttle.
Amazing Luxury Eco Resort – Aqua Dunhinda Villa
Price: $$$
Capacity: 2-6 guests
Bike and car hire
Terrace with river and forest view
For a truly luxurious experience in Sri Lanka, head to Aqua Dunhinda Villa in Gampola. This eco resort offers peace, privacy, and a spectacular setting overlooking the Mahaweli River and Kotmale Forest.
You'll have the entire villa to yourself, along with access to 3 acres of lush private jungle property and a spice garden onsite. During your stay, you can also arrange activities such as hiking, massages, yoga classes, and river treks to enhance your unforgettable experience.
Best Eco Hotel for Solo Travelers – Area 4 Eco Cubes
Price: $
Capacity: 1-2 guests
Kitchenette
Restaurant onsite
Area 4 Eco Cubes is a unique eco hotel that has repurposed old shipping containers into cool, modern accommodation close to Ella. Each unit features a kitchenette and bathroom, ideal for solo travelers seeking peace and privacy.
Begin your day with a continental breakfast included in the room price before embarking on adventures to nearby attractions like Ella Rock and Demodara Nine Arch Bridge. In the evenings, unwind in the shared lounge or order a meal from the onsite restaurant.
Best Eco Resort for a Weekend in Sri Lanka – Ella Retreat
Price: $
Capacity: 2 guests
Kitchen
Breakfast included
For a budget-friendly and nature-centric weekend getaway in Sri Lanka, Ella Retreat is an excellent choice. Each private cottage is constructed using natural materials such as bamboo, stone, and leaves.
Breakfast is included in the room price, and there are plenty of scenic walking trails, waterfalls, and yoga classes nearby. Contact the resort manager to arrange specific activities and make the most of your time in Sri Lanka.
That covers our recommendations for eco-resorts and hotels in Sri Lanka. DHPL Travels is committed to providing you with exceptional options to ensure a sustainable and memorable vacation. Don't forget to book your accommodation through DHPL Travels' website for the best rates and availability.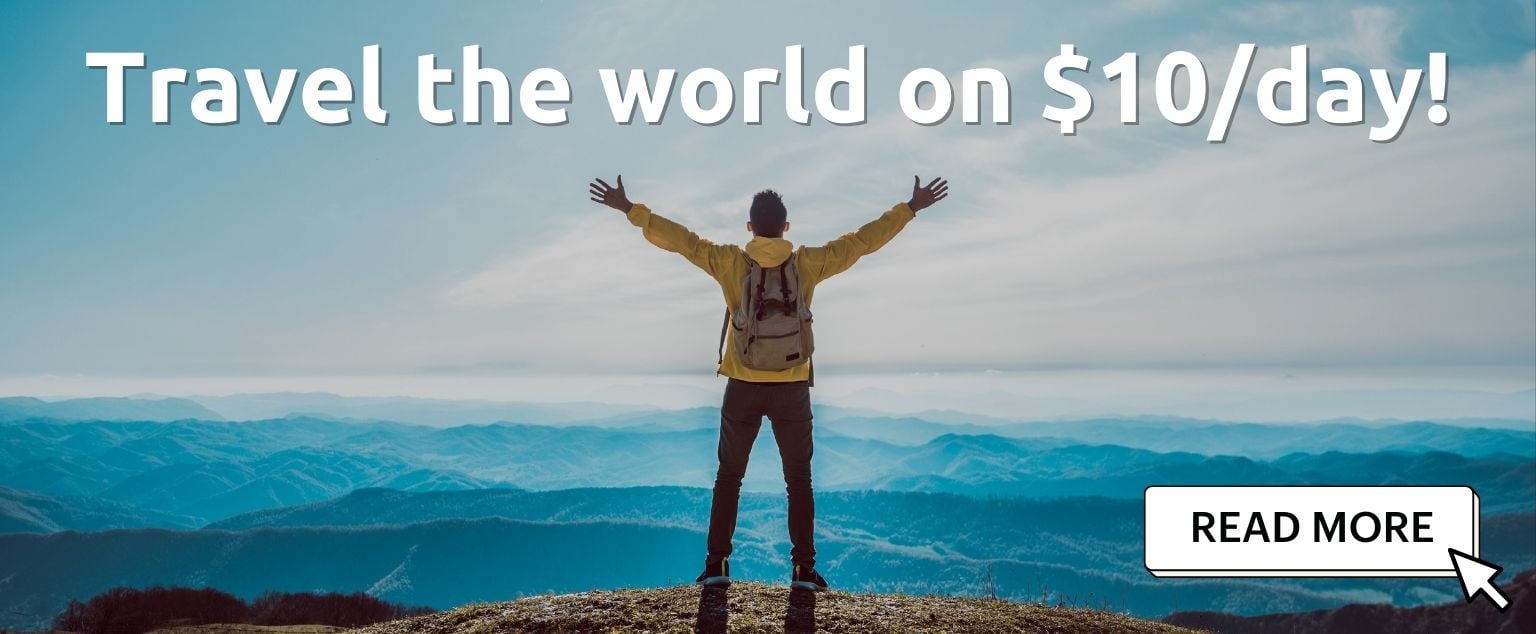 For transparency's sake, please note that some of the links in our content are affiliate links. This means that if you book your accommodation, purchase gear, or sort your insurance through our link, we earn a small commission (at no extra cost to you). Rest assured, we only recommend gear and services we trust. Thank you for your support!
Now that you have explored our top eco-resort picks, you're ready to make a reservation and embark on your Sri Lankan adventure. The beaches, waterfalls, and jungle wildlife of Sri Lanka await your discovery!
Don't forget to secure your Sri Lanka travel insurance! World Nomads provides simple and flexible travel insurance for travelers in over 100 countries. Get a quote below or read our in-depth review. Travel with confidence, supported by World Nomads, who have been protecting and inspiring independent travelers since 2002.