Introduction
Microfinance plays a crucial role in the Sri Lankan economy, providing structured financial services to low-income individuals who often lack access to formal institutions. By improving financial inclusion, microfinance helps reduce poverty, enabling marginalized communities to build assets, increase income, and become more resilient to economic downturns. However, it is crucial to establish robust regulatory mechanisms to protect consumers from exploitation by unauthorized financial businesses.
Challenges Faced by Communities
Lack of Regulatory Implementation
In various regions, including Polonnaruwa, Trincomalee, Batticaloa, and Nuwara Eliya, communities face critical issues due to the lack of regulatory implementation. These challenges are prevalent across the country. Insufficient knowledge and understanding among loan recipients, coupled with the absence of legal frameworks and referral systems, contribute to the vulnerability of those accessing microcredit facilities.
Impact on Women and Marginalized Communities
Poor and marginalized communities, especially women and women's groups, are the primary target audience for microcredit initiatives. Unfortunately, a significant number of them have experienced potential rights violations as a result. Issues such as unjust interest rates, verbal harassment by money collectors, and the demand for assets as collateral disproportionately affect these communities. The negative consequences also extend to their children's education and overall social well-being.
Legal Frameworks for Microfinance and Microcredit
The Microfinance Act, No. 6 of 2016, serves as the cornerstone of legislation governing microfinance businesses in Sri Lanka. Under this act, the Monetary Board of the Central Bank has the authority to issue directions and guidelines, ensuring compliance and monitoring. However, efforts to introduce comprehensive legislation to regulate money lending and microfinance businesses, including customer protection, are stalled. It is essential to review and update these laws, considering the current economic crisis caused by the COVID-19 pandemic.
Licensed Microfinance Companies and Other Institutions
As of June 30, 2021, there are only four licensed microfinance companies in Sri Lanka: Berendina Micro Investments Company Limited, Lak Jaya Micro Finance Limited, Dumbara Micro Credit Limited, and Sejaya Micro Credit Limited. Additionally, there are licensed finance companies that provide small-scale loan facilities under the Financial Business Act No. 42 of 2011. These regulations aim to strengthen the oversight of unregulated financial businesses that have previously caused issues for service recipients.
The Role of the Lanka Microfinance Practitioners' Association (LMFPA)
The Lanka Microfinance Practitioners' Association (LMFPA), comprising ordinary and associate members, serves as the coordinating body for microfinance institutions. While the LMFPA plays a significant role, the absence of a comprehensive national policy further exacerbates the challenges faced by microfinance recipients. Communities lack awareness of money lending criteria, interest calculations, legal repercussions, and referral systems for seeking remedies when injustices occur.
Social Impact of Unregulated Activities
Unregulated and illegal money lending and microfinance activities have had severe social consequences, particularly during the COVID-19 pandemic. Loan recipients have faced numerous issues, including language rights violations, sexual harassment, unjust interest rates, and lack of knowledge regarding financial management and available redress mechanisms. The lack of proper documentation, receipt issuance, and supervision further intensify these problems.
Personal Stories: Voices from the Communities
A female loan recipient shared her experience of being unable to regain her land deed even after repaying her loan fully. Language barriers and the need to sign documents she couldn't understand highlight the violation of language rights and contract law. Another woman narrated how officials threatened to seize her land and trishaw when she couldn't repay her loan. The absence of proper documentation and fading receipts further exacerbates the exploitative practices of microfinance companies.
Addressing the Issues: Recommendations
To address the challenges faced by microfinance recipients and promote financial well-being, several recommendations are proposed:
Designing a national policy framework with an action plan to regulate all microfinance activities and money lending.
Expediting the finalization of the proposed Credit Regulatory Authority Act to establish a regulatory mechanism and prevent the exploitation of underprivileged communities.
Ensuring language rights of microfinance recipients through clear guidelines and provisions.
Investigating and rectifying gaps in the debt relief facilitation process, particularly for rural and marginalized self-employed women.
Conducting assessments and collecting data on affected communities at the district and divisional levels.
Appointing officials at the district and divisional levels to observe, monitor, evaluate, and advise microfinance recipients.
Assessing the financial assistance required by communities for self-employment and entrepreneurship.
Enhancing collaboration between district and divisional administrations, the Human Rights Commission of Sri Lanka, and the Legal Aid Commission to address violations of rights and provide legal support.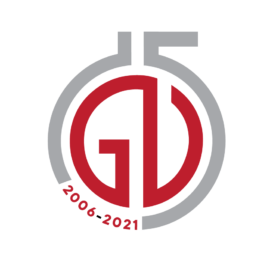 Conclusion
Microfinance has the potential to uplift low-income communities in Sri Lanka, but the lack of regulatory implementation and weak legal frameworks contribute to exploitative practices. By prioritizing policy and practice-level reforms, the country can ensure the effective and responsible provision of microfinance services. It is crucial to empower microfinance recipients, particularly women and marginalized communities, to fight poverty and achieve financial well-being.
To learn more about DHPL Travels, visit DHPL Travels.