Note: This article does not provide investment advice. Please consult with your investment advisor before making any investment decisions.
Understanding Passive Income
Passive income refers to earning money not for work you are currently doing, but for work or investments you have already made. For example, if you invest in stocks, purchase a property for renting, or create a website that generates income through advertising, you can earn money without actively dedicating much time to it. However, it's important to note that most passive income ideas require some initial effort or action, even though the income can continue without ongoing work.
Ideas for Passive Income
In this article, we will explore several passive income ideas that are accessible to most people. These ideas can provide a steady stream of income, even while you sleep or are away from your computer. Let's dive in!
1. Travel Blogging
If you're passionate about both travel and generating passive income, consider becoming a travel blogger. By creating a travel blog, attracting traffic, and monetizing your content, you can potentially earn thousands of dollars every month. Starting a travel blog requires setting up a website, creating engaging content, and driving traffic to your site. It may take some time for your blog to gain traction and become profitable, but with persistence and quality content, you can achieve success.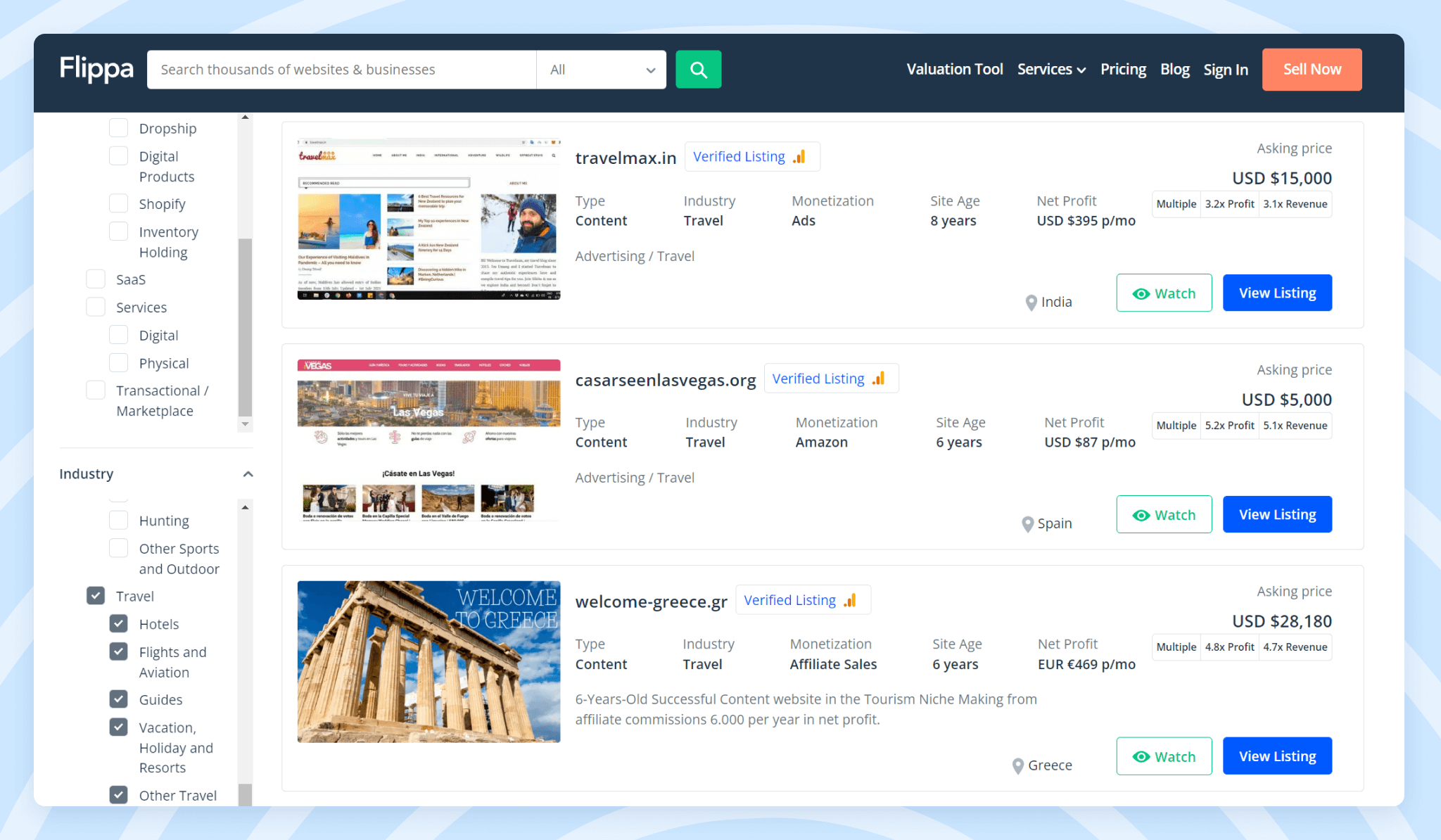 How to Earn Passively from Your Travel Blog
To generate income from your travel blog, you need to focus on growing your website traffic. There are two main ways to monetize your blog:
Contextual Advertising: Display ads on your site, such as banners. You earn money through clicks or impressions.
Affiliate Marketing: Recommend specific travel services or products to your audience and earn commissions on sales made through your recommendations.
Affiliate marketing often offers higher earning potential compared to advertising revenue. You can join the Travelpayouts Partnership Platform to access various travel affiliate programs and earn commissions by promoting brands like TripAdvisor, Booking.com, and GetYourGuide.
2. Selling Photos
If you have a knack for photography, consider selling your travel photos to generate passive income. With the prevalence of high-quality smartphone cameras, anyone can take stunning photos that are in demand. While traveling, you can capture captivating images and sell them on stock photography platforms like Shutterstock and Envato. Keep in mind that stock photos must meet certain requirements, such as avoiding brand names, logos, or identifiable faces.
3. Selling Videos
Similar to selling photos, you can also sell videos captured during your travels. Platforms like Envato, iStock, and Shutterstock allow you to upload and earn passive income from your video clips. As video content continues to gain popularity on platforms like YouTube, Instagram, and TikTok, there is a growing demand for high-quality video footage. This presents an excellent opportunity to create a substantial passive income stream.
4. Selling Courses
Creating and selling online courses is another lucrative passive income idea. By sharing your knowledge and expertise on a specific topic, you can provide value to others while earning passive income. Platforms like Udemy and Coursera allow you to host and sell your courses. Alternatively, you can create a landing page to sell your courses independently, eliminating the need to share a portion of your income with educational platforms.
5. Selling Digital Products
Consider creating and selling digital products to earn passive income while traveling. Platforms like Etsy, Shopify, and Sellfy offer opportunities to sell items like presentation templates, ready-made speeches, and more. By identifying popular and in-demand digital products, you can generate a steady stream of passive income.
6. Dropshipping
If you're interested in selling physical products without the hassle of managing inventory or shipping, dropshipping is an excellent option. With dropshipping, you act as a middleman between customers and suppliers. You can sell a variety of items online, such as chargers, adapters, and notepads, without physically handling the products. Platforms like Amazon facilitate the entire process, including payment processing and shipping, allowing you to earn passive income.
7. Investing in Stocks
By investing in stocks, you can become a part-owner of successful businesses and earn passive income. You have the opportunity to receive dividends from companies you own shares in, providing a consistent source of income. It's important to carefully choose companies or funds that align with your investment strategy and have the potential for growth or regular dividend payments. However, investing in stocks does come with some level of risk, and it's advisable to seek guidance from a professional if you're not an experienced investor.
Creating Your Passive Income Streams
Organizing and establishing passive income streams takes time, effort, and sometimes financial investment. However, with dedication and the right strategies, you can create a sustainable source of income that allows you to travel and enjoy financial freedom. Remember that diversifying your income sources can provide stability and higher earnings. You can combine different passive income ideas, such as running a travel blog, selling photos, and recording courses, to maximize your income potential.
If you're interested in creating passive income while traveling, explore these ideas that match your skills and interests. With patience, persistence, and careful planning, you can achieve financial independence while embracing a life of travel and adventure.
To learn more about DHPL Travels, visit DHPL Travels.