Mosquitoes are known for their ability to travel long distances, but have you ever wondered just how far they can go? While some species are limited to flying only a few hundred feet from their breeding area, most mosquitoes have the capability to fly between 1 and 3 miles. In certain regions of the Midwestern United States, larger mosquitoes have been found to travel distances of 7 miles or even more from their breeding sites.
The Unique Case of Aedes aegypti & Aedes albopictus
However, there is an interesting exception to this general rule when it comes to the Aedes aegypti and Aedes albopictus mosquitoes, known for spreading diseases like Zika. These particular species may not have the ability to fly very far, but they have managed to establish a massive range. How is this possible?
The reason lies in their remarkable adaptability and survival strategies. Aedes mosquitoes are excellent travelers, hitching rides on suitcases, airplanes, and boats. They can complete their entire life cycle in a small vessel containing a puddle of water. A key survival trick is that their eggs can remain completely dry for several months until they are covered with water again, after which they hatch. Additionally, their larvae can enter a hibernation-like state, allowing them to survive in adverse conditions. It is worth noting that both the Aedes aegypti and Aedes albopictus are relatively recent immigrants to the United States and have demonstrated a remarkable ability to adapt to new climates.
Aedes aegypti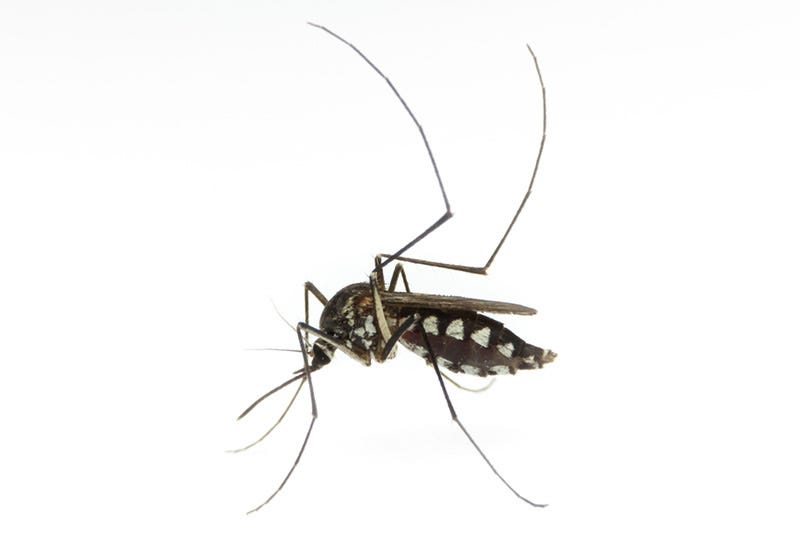 The yellow fever mosquito, Aedes aegypti, arrived on the southeastern shores of the US via slave ships from Africa. It has found a favorable habitat in the Southern US due to the climate conditions. This mosquito, characterized by its black body with white harp-shaped scales, prefers to bite during dawn and dusk, often targeting the ankles of its human victims.
Aedes albopictus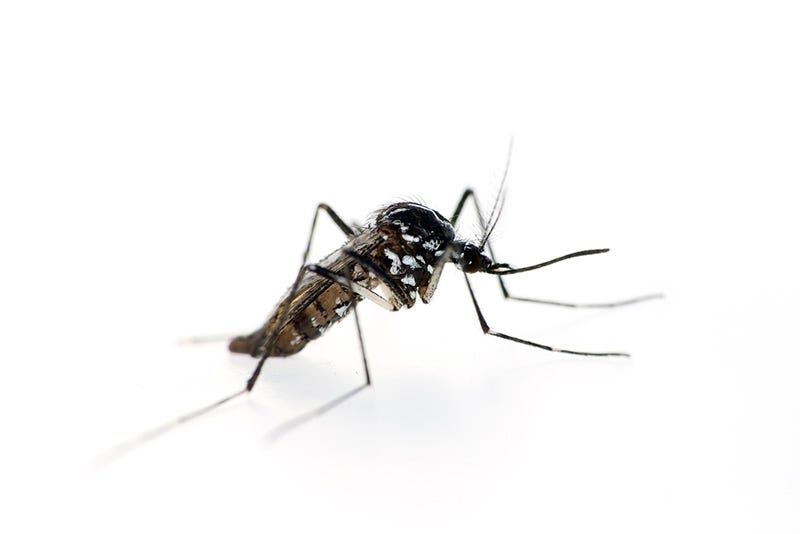 The Asian Tiger mosquito, Aedes albopictus, made its way to the United States through shipments of old rubber tires from Japan to Texas in 1985 and shipments of ornamental bamboo to California in the early 2000s. Its distinctive black and white striped body gives it its name. Aedes albopictus is an extremely aggressive daytime biter, often targeting a single victim multiple times.
Controlling Mosquitoes
To protect your pets and family from mosquito bites, it is important to control the mosquito population in your own property. Since both Aedes aegypti and Aedes albopictus require water to breed, living near a pond or slow-flowing stream can attract more mosquitoes to your property. However, there are measures you can take to fight back and keep your home safe from mosquitoes.
Remove standing water: Regularly check and eliminate any sources of standing water, such as tarpaulin creases, pool covers, kids' toys, dog dishes, bird baths, and gutters.
Install water filters: Implement filters in stagnant ponds and water features to keep the water moving, making it less suitable for mosquito breeding.
Use mosquito-repelling plants: Incorporate plants known for their mosquito-repellent properties, such as marigolds or citronella, into your landscaping.
Set up fans: When hosting outdoor parties, install fans to create a breeze. Mosquitoes struggle to fly against the wind, so this can help keep them at a distance.
Protective clothing and repellents: Wear clothing that covers exposed skin and use EPA-registered repellents to ward off mosquitoes.
Mosquito traps: Employ mosquito traps to lure mosquitoes away from you. They utilize carbon dioxide and an attractant that mimics human body chemistry to attract female mosquitoes, interrupting their breeding cycle and reducing the chances of being bitten.
Battling Mosquitoes in Your Yard
When it comes to combating mosquitoes in your yard, one effective option is using Mosquito Magnet® mosquito traps. These traps target gravid (egg-bearing) female mosquitoes, as they are attracted to CO2, sweat, and heat – signs of a potential blood meal. By releasing carbon dioxide and an attractant that mimics human body chemistry, Mosquito Magnet® traps lure in mosquitoes. Once inside the trap, they dehydrate and die within 24 hours.
By trapping the female mosquitoes, you can effectively disrupt their breeding cycle, resulting in a reduced mosquito population near your property. Fewer mosquitoes breeding in your vicinity means fewer chances of getting bitten.
Stay informed about mosquito facts by following Mosquito Magnet® on Facebook and sign up for our E-Newsletter to learn more about the dangers posed by mosquitoes and discover additional tips for keeping them under control.
To find out more about mosquito control and travel, visit DHPL Travels.