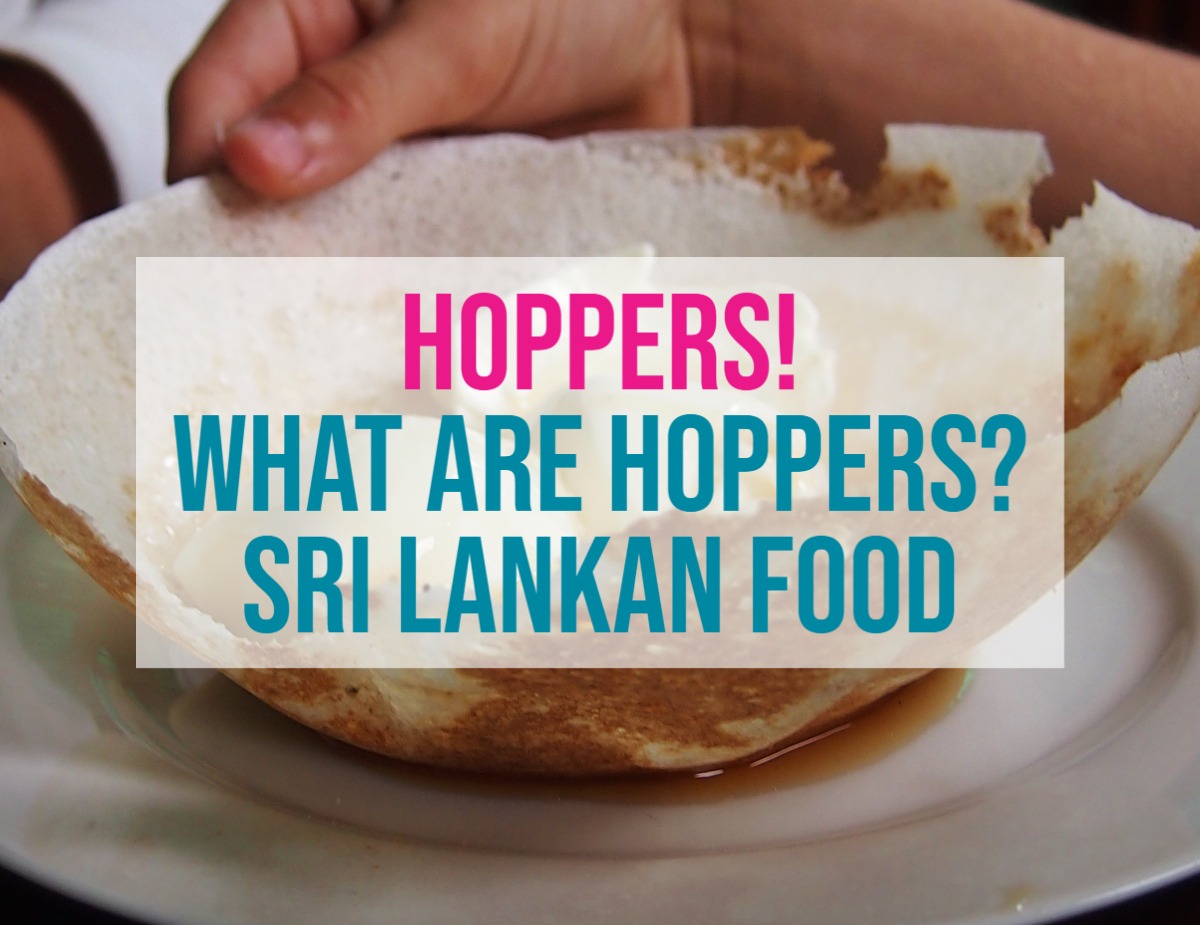 Hoppers, a beloved Sri Lankan specialty, have been capturing the hearts and taste buds of travelers from all over the world. These unique creations are a delightful fusion of pancake and noodle, available in various forms that will surely satisfy your cravings for both sweet and savory delights.
Unveiling the Hoppers
When it comes to hoppers, Sri Lanka truly knows how to captivate its visitors. One popular variety is the string hoppers, which resemble a beautiful nest of noodles. On the other hand, plain hoppers boast a bowl-shaped appearance, thanks to their unique hopper pans.
If you're wondering where to find this culinary gem on the island, head to local eateries, roti huts, and the charmingly named "hotels" that serve as Sri Lankan restaurants. In recent years, hoppers have gained immense popularity and are now readily available even in hotel buffets and private villas. Some hotels even offer live cooking stations during breakfast, where you can savor freshly made plain and egg hoppers.
The Delights of Hoppers
In the past, most hotels in Sri Lanka predominantly served western-style breakfasts. However, as tourists become more adventurous in their culinary explorations, hoppers have quickly risen to fame. Nowadays, visitors can indulge in the scrumptious flavors of hoppers, along with a variety of curries, at nearly every hotel on the island.
The culinary adventure doesn't stop there. Hoppers come in a wide range of mouthwatering variations, ensuring that there is a perfect match for every palate. Whether you prefer a traditional bowl-shaped pancake, a flavorful string hopper paired with curries and chutneys, or even a sweet treat served with yogurt and palm syrup, Sri Lanka has it all.
Plain Hoppers: A Simple Delight
The simplest form of hoppers consists of bowl-shaped pancakes made from fermented rice flour and coconut milk. Cooked in small round pans over a medium flame, these hoppers attain a delightful crispiness around the edges while remaining thicker at the bottom. Enjoy them as they are, lightly seasoned with salt and pepper, or spice things up with hot chili sambols. To eat like a local, simply use your fingers to smoosh the hoppers into the accompanying curry and sambol.
Pairing Hoppers: A Harmony of Flavors
Hoppers are traditionally served with a wide array of curries and spicy chutneys, creating a flavorful symphony on your plate. However, they can also transform into delectable sweet dishes when accompanied by yogurt (curd) and palm syrup. The combination of these contrasting flavors will surely leave you craving for more.
Egg Hoppers: A Perfect Evening Treat
If you're in the mood for something extra special, try the enticing egg hoppers. These delightful creations consist of a plain hopper with a cracked egg gently cooked into the bottom. While they are more commonly available in the evening, Sri Lankan food tends to follow a specific timetable, so availability may vary during the day.
Vegetable-Filled Hoppers: A Wholesome Delight
For a nutritious and filling experience, explore the world of vegetable-filled hoppers. These culinary delights offer a delightful blend of flavors and textures, ensuring a memorable dining experience. You can find them at popular spots like The Roti Hut in Ella, where they come at an affordable price.
Curd and Trickle Hoppers: A Divine Indulgence
Indulge in an extraordinary treat with curd and trickle hoppers. Curd, a fresh yogurt made from buffalo or cow milk, can be found in small roadside stores throughout Sri Lanka. Delicately wrapped in leaves or newspaper and served in terracotta pots, it offers a taste of pure indulgence. Trickle, also known as treacle or honey, adds a delightful smoky flavor to the already heavenly combination.
String Hoppers: A Breakfast Essential
String hoppers, also known as idiyappam, are another integral part of Sri Lankan breakfasts. These delicate strands of steamed batter, made from roasted rice flour and hot water, are often enjoyed with curries and sambols. Don't miss the opportunity to embrace the local custom of smooshing these delightful noodles into the accompanying dishes.
Now that you're well-versed in the world of hoppers, why not embark on your own culinary adventure and indulge in these Sri Lankan pancakes? With their diverse flavors and endless variations, hoppers are undoubtedly a must-try dish. Visit DHPL Travels to discover more about Sri Lanka and plan your dream trip to this fabulous country!
(Note: This article may contain affiliate links.)