If you're planning to travel from Sri Lanka to Germany and the Schengen region of Europe, you'll need to obtain a visa. This article will guide you through the process of obtaining your Germany Schengen Visa for citizens of Sri Lanka.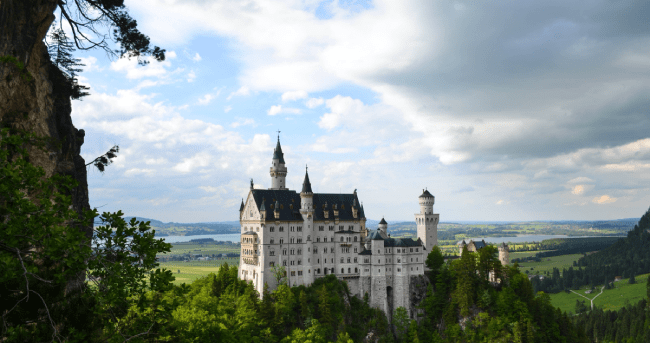 At DHPL Travels, we understand that time is of the essence. That's why we're here to assist you in getting your visa as quickly as possible. Simply click here to start the online application process. We'll arrange an interview for you and provide a comprehensive preparation guide to ensure a smooth visa experience.
Frequently Asked Questions (FAQs)
Is a vaccination required to enter the country?
Yes, a COVID-19 vaccination is mandatory for citizens of Sri Lanka who wish to enter Germany. The last dose of the vaccination must be received at least 14 days prior to travel. Unvaccinated individuals may be allowed entry only if they can demonstrate an urgent need.
PCR Test required to enter the country?
Yes, all passengers aged 12 or above must provide a valid and 'negative' PCR test taken within 72 hours of their flight departure to Germany.
Quarantine required upon arrival to the country?
No, there is no quarantine requirement for entering Germany.
As a Sri Lankan citizen, do I have to apply for a Schengen visa to visit Germany?
Yes, citizens of Sri Lanka are required to obtain a Germany Schengen Visa before traveling to Germany.
Is the Germany Schengen visa for citizens of Sri Lanka available online?
Unfortunately, it is not possible to obtain the visa online. However, DHPL Travels can assist you with the application form that you'll need to submit to the German consulate. Based on the information you provide, we'll send you a completed application form and guide you through the interview preparation process.
What are the requirements for a Germany Schengen visa for citizens of Sri Lanka?
To apply for a Germany Schengen Visa, you will need the following documents:
Passport with a minimum validity of 6 months from the arrival date and at least 3 blank pages for stamping.
Scanned copy of the passport's information page.
Scanned copy of the passport's last page, if applicable.
Airline confirmation.
Accommodation details.
Proof of sufficient funds, which should be at least €45 per day as per Germany's visa policy. Cash, credit cards, cheques, or a guarantee letter from a host are acceptable.
Email address for receiving the application form in PDF format.
Online payment via credit or debit cards, Alipay, or WeChat.
What are the timings and costs of my application?
With DHPL Travels, you have the following processing options for your application:
Standard processing: Ready within 30 days – USD $181.99.
Please note that adults will need to pay an additional $80.00 at the Visa Application Center.
What is the validity of a Germany Schengen visa for citizens of Sri Lanka?
The Germany Schengen Visa is valid for 5 years from the date of issuance. It allows multiple entries with a maximum stay of 90 days per entry.
Can I trust DHPL Travels?
Absolutely! DHPL Travels has been assisting travelers with various travel requirements for many years, always delivering excellent results. Don't just take our word for it, check out the testimonials in our customer reviews section.
Where could I find more information?
For further information, feel free to connect with our customer service agents who are available 24/7. We are here to answer all your questions about this and any other visa processes.
DHPL Travels is committed to providing comprehensive assistance for all your travel needs!
DHPL Travels Recommends
What's great about traveling to Germany? It's a beautiful country, but the weather can be unpredictable. To make the most of your trip, here are some additional recommendations from DHPL Travels:
View a football match in Munich: Immerse yourself in the energetic and thrilling atmosphere of a Bundesliga match at the Allianz Arena. Experience the best of European football, passionate crowd chants, and the thrill of the game.
Visit the Hohenschwangau (Southwest Bavaria): The Schloss Neuschwanstein, also known as the "storybook castle," towers over the Bavarian woodlands. With its magnificent architecture and regal ornamentation, it has become Germany's most photographed structure. Commissioned by Ludwig II of Bavaria, the castle is a testament to his love for classical music and dedication to Richard Wagner, the renowned composer.
Enjoy your journey to Germany with DHPL Travels!