Are you looking for an exquisite getaway that will exceed your highest expectations? Look no further than five-star hotels. These exceptional properties offer a level of luxury that is unmatched, providing personalized services, an array of amenities, and sophisticated accommodations.
The Definition of Five-Star Excellence
While there isn't a standardized rating system for hotels, five-star establishments have earned their distinction by delivering an unparalleled guest experience. These hotels aim to provide the utmost comfort, impeccable decor, and an unforgettable atmosphere.
Unrivaled Service
At a five-star hotel, you can expect nothing less than flawless service. The staff is trained to be polite, attentive, and discreet, always anticipating and meeting your needs. From the moment you arrive, a dedicated concierge is available to assist you, ensuring that every aspect of your stay is exceptional.
The service at these hotels goes beyond the ordinary with features such as 24-hour reception, room service, valet parking, butlers, and doormen. They also provide nightly turndown service, easy communication platforms, and daily housekeeping that can be requested at any time. Moreover, services like laundry, dry cleaning, shoe polishing, and medical assistance are readily available to cater to your every need.
Unparalleled In-Room Amenities
Five-star hotels pride themselves on offering a range of luxurious amenities in their guest rooms. From plush robes and slippers to flat-screen TVs with international programming, these hotels leave no stone unturned in creating the perfect environment for relaxation. You'll find outlets for personal electronics, stocked mini-bars curated with cocktail and wine accessories, and even a selection of daily newspapers for your reading pleasure. And of course, high-speed WiFi is a given.
Pure Comfort and Indulgence
The guest rooms at five-star hotels are designed to be plush and inviting, providing you with an oasis of tranquility. Sink into a memory foam bed adorned with high-thread-count sheets, choose from a selection of pillows from the pillow menu, and block out any unwanted light with blackout shades. Pamper yourself with luxurious bathrobes, slippers, and high-quality toiletries. And to ensure your relaxation extends beyond your room, these hotels often offer in-room fitness equipment, as well as poolside daybeds, umbrellas, and attentive attendants providing food and beverage service.

Pushing Boundaries: Beyond Standard Luxury
To stand out from the competition, some luxury hotels go the extra mile to provide unique amenities and experiences. For example, guests can participate in mushroom hunting programs, enjoy in-room drink stations for cocktails, or even have access to a private yacht. Imagine staying at a hotel where your room is filled with beautiful flowers and butterflies that you can release. These extraordinary offerings showcase the commitment of five-star hotels to go above and beyond the ordinary, making your stay truly unforgettable.
Evolving Standards of Luxury
As the hotel industry evolves, the standards of luxury continue to rise. With advancements in technology, you can now expect remote access to room features, circadian lighting to enhance your well-being, and customizable smart beds for the perfect night's sleep. Luxury hotels are also increasingly focusing on sustainability and environmentally-friendly practices, ensuring that your stay is not only opulent but also responsible.
Recognizing Five-Star Excellence
Various organizations and associations around the world award five stars to hotels that meet their stringent criteria. For example, in North America, the AAA and Forbes Travel Guide assign diamond ratings to hotels. In Europe, the Hotelstars Union provides a standardized rating system for more than 15 countries. Each nation has its own way of recognizing exceptional establishments, from New Zealand's Qualmark to India's Ministry of Tourism's classification committee.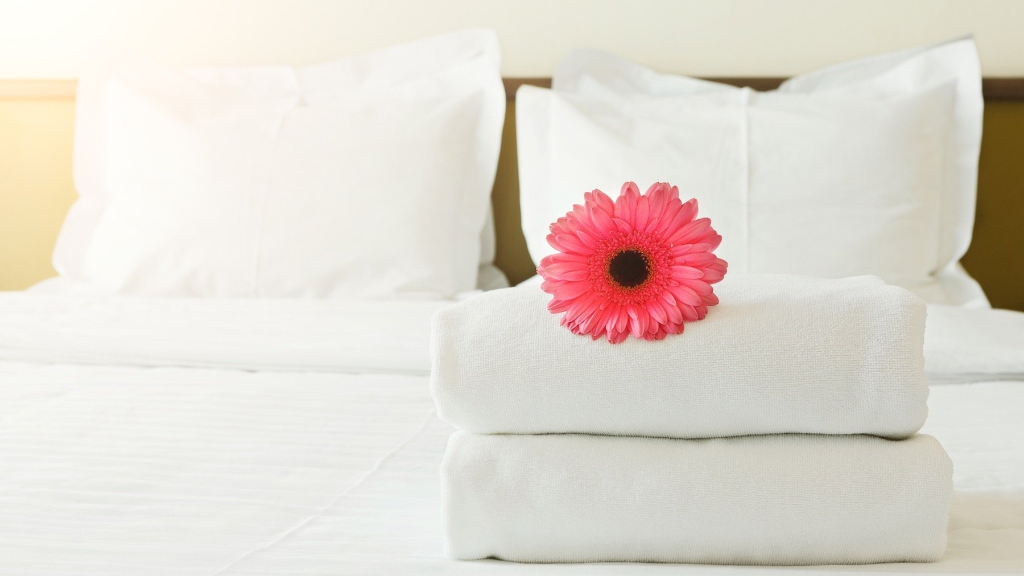 Unleash Your Luxury Wanderlust
DHPL Travels invites you to explore an exceptional collection of five-star hotels that meet the highest standards of excellence. Experience the epitome of luxury and indulge in an unforgettable stay. Click here to embark on your journey to unparalleled luxury.
This article is curated by DHPL Travels to offer you the latest insights and information about the world of luxury hospitality.