Discover the Perfect Destinations for Your Family Holiday
When it comes to family travel, there are countless destinations to choose from. However, if you're looking for a place that offers unique and diverse activities, look no further than Sri Lanka. From visiting tea plantations to going on a thrilling safari or exploring ancient forts from the spice trading era, Sri Lanka has it all. Combine these experiences with the warm and friendly locals, and you've found the ideal location for your next family trip. To make your planning easier, we have compiled a list of the best resorts in Sri Lanka that cater to families, ensuring a joyful experience for every member.
Àri Sri Lanka: A Private Luxury Experience
At Àri Sri Lanka, you will find not just a resort, but an exclusive private experience. While renting the entire property may come with a price tag, it guarantees your family a once-in-a-lifetime holiday. With 15 suites available, you can even invite your extended family or entire cricket team to join you. What sets Àri apart is that everything is included, from unlimited spa treatments and massages to private cooking classes with the executive chef. Indulge in delectable meals prepared by your own private chef, and savor refreshing cocktails crafted by the in-house mixologist. Don't forget to take advantage of the tennis court and enjoy a friendly match or two. Àri Sri Lanka offers an exceptional kids club with exciting activities for all ages, ensuring that your little ones have a fantastic time. And the best part? You can have some quality time with your partner, thanks to the resort's free babysitting service.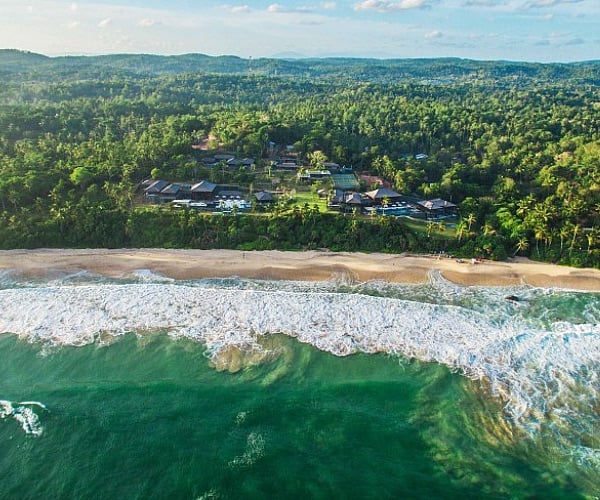 Anantara Kalutara: Luxury by the Coast
Located only half an hour south of Colombo, Anantara Kalutara promises a luxurious holiday experience. Upon arrival, you'll be warmly greeted with a traditional welcome dance, setting the tone for a memorable stay. Whether you choose a regular room or a two-bedroom pool villa, each accommodation offers a blend of local charm and modern amenities. Indulge in a delectable breakfast buffet and explore the themed restaurants for an exquisite dining experience. Spice Traders stands out as a favorite, taking your taste buds on an Asian culinary adventure. Anantara Kalutara offers a range of activities, from zip-lining over the lagoon to relaxing in the spa or lounging on the beach. Meanwhile, the kids will be engaged with the resort's fantastic kids club, leaving you with ample time to create cherished moments with your loved ones.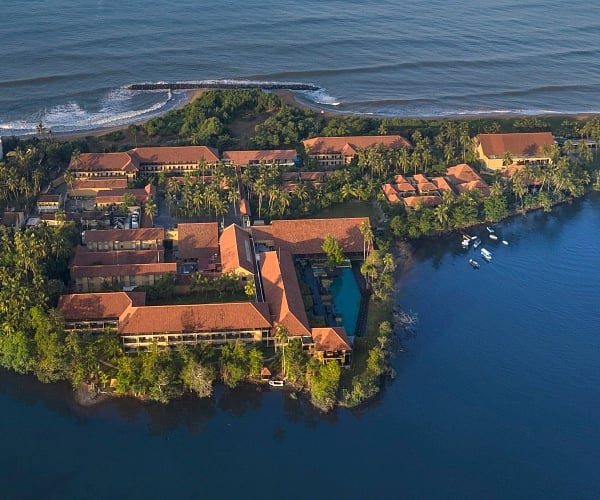 Shangri-La Hambantota: Luxury Oasis on the Southern Coast
Synonymous with luxury holidays, Shangri-La Hambantota is a testament to the brand's excellence. Situated on the southern coast of Sri Lanka, this resort sprawls over 58 hectares of tropical gardens and features its own golf course. Despite its size, the resort ensures personalized hospitality and a serene atmosphere. Experience the relaxing beach retreat offered by the rooms and suites, with their wooden floors and dark wood finishes. Bojunhala and Sera restaurants serve delectable buffet and Asian cuisine respectively, while the Gimanhala Lounge offers stunning sunset views. Shangri-La Hambantota delights families with its amazing kids club and Aqua zone, where children can enjoy water slides and fun-filled activities. You can rest assured that your family will have an unforgettable time at this remarkable resort.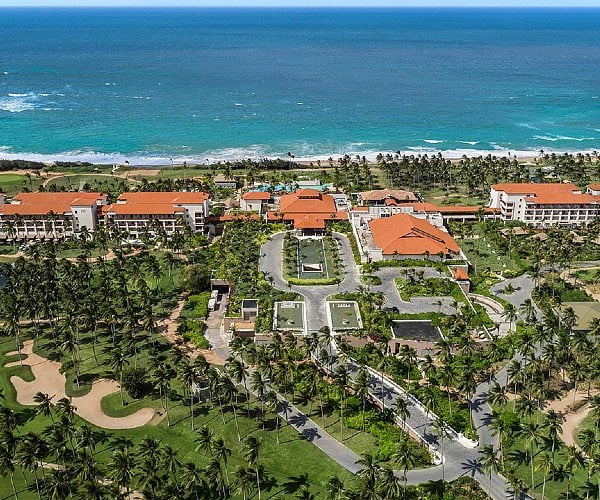 Centara Ceysands: A Slice of Paradise in Bentota
Nestled between the Bentota Ganga river and the Indian Ocean, Centara Ceysands offers a heavenly retreat. Water activities abound in this picturesque location; take a river safari to explore the local ecosystem or dive into the ocean with the help of the resort's dive center. If you prefer to stay on land, rent a bike and discover the area's beauty while mingling with the friendly locals. The resort boasts a massive swimming pool with a jacuzzi and a dedicated children's pool. The kids club and the E-zone with a games room provide endless entertainment for children of all ages. For a delightful dining experience, the resort's F&B options cater to families with diverse tastes. The family suites, complete with bunk beds for the little ones, offer stunning views of either the river or the ocean. Centara Ceysands ensures that both children and adults have a fantastic time during their stay.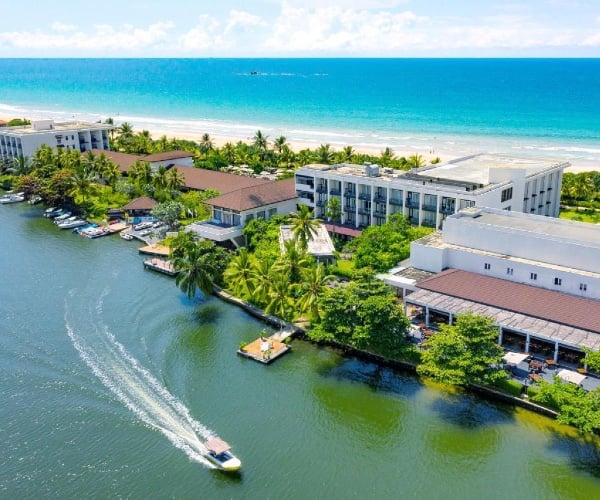 RIU Sri Lanka: All-Inclusive Fun on the West Coast
Situated on the west coast of Sri Lanka, RIU Sri Lanka is the first property of the renowned RIU brand on the island. Known for delivering a solid product, RIU offers an all-inclusive experience that is worth every penny. The hotel boasts a beautiful beachfront location, with ocean-facing rooms that provide a true holiday ambiance. While the room interiors may be less appealing to some due to their mainstream design, the resort makes up for it by offering a fantastic kids club called Riuland. Your children will be entranced by the playground and children's pool, while you enjoy the Renova spa for some well-deserved relaxation. Five restaurants serve a variety of cuisines, including Italian, Asian, and Sri Lankan, ensuring that everyone's taste buds are satisfied. After a day of family fun, you can unwind at the "after hours" bar with your favorite nightcap.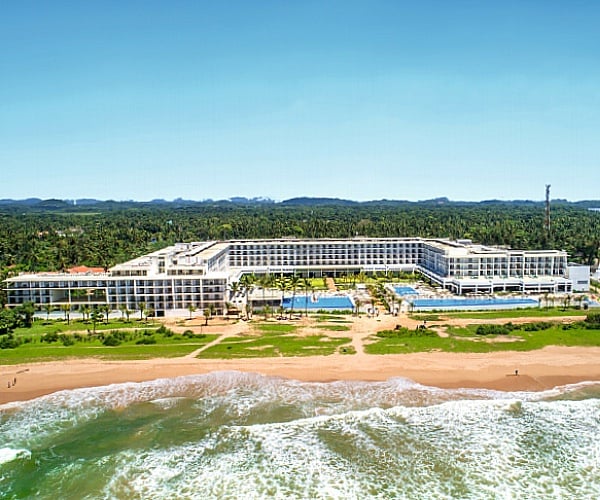 For an unforgettable family holiday, these resorts in Sri Lanka offer a perfect blend of luxury, entertainment, and relaxation. Explore the wonders of this beautiful island and create lasting memories with your loved ones. Book your next family trip with DHPL Travels and embark on an extraordinary adventure in Sri Lanka.