Introduction
When it comes to travel, we all crave that extra bit of space. Whether it's legroom on a flight, baggage allowance, or a cozy hotel bed, having enough room makes all the difference. However, spacious backpacks often disappoint us with their flimsy harness systems. But fear not, because Eagle Creek has come to the rescue with their Tour Travel Pack 40L. This backpack is designed to provide ample space without compromising on comfort and functionality.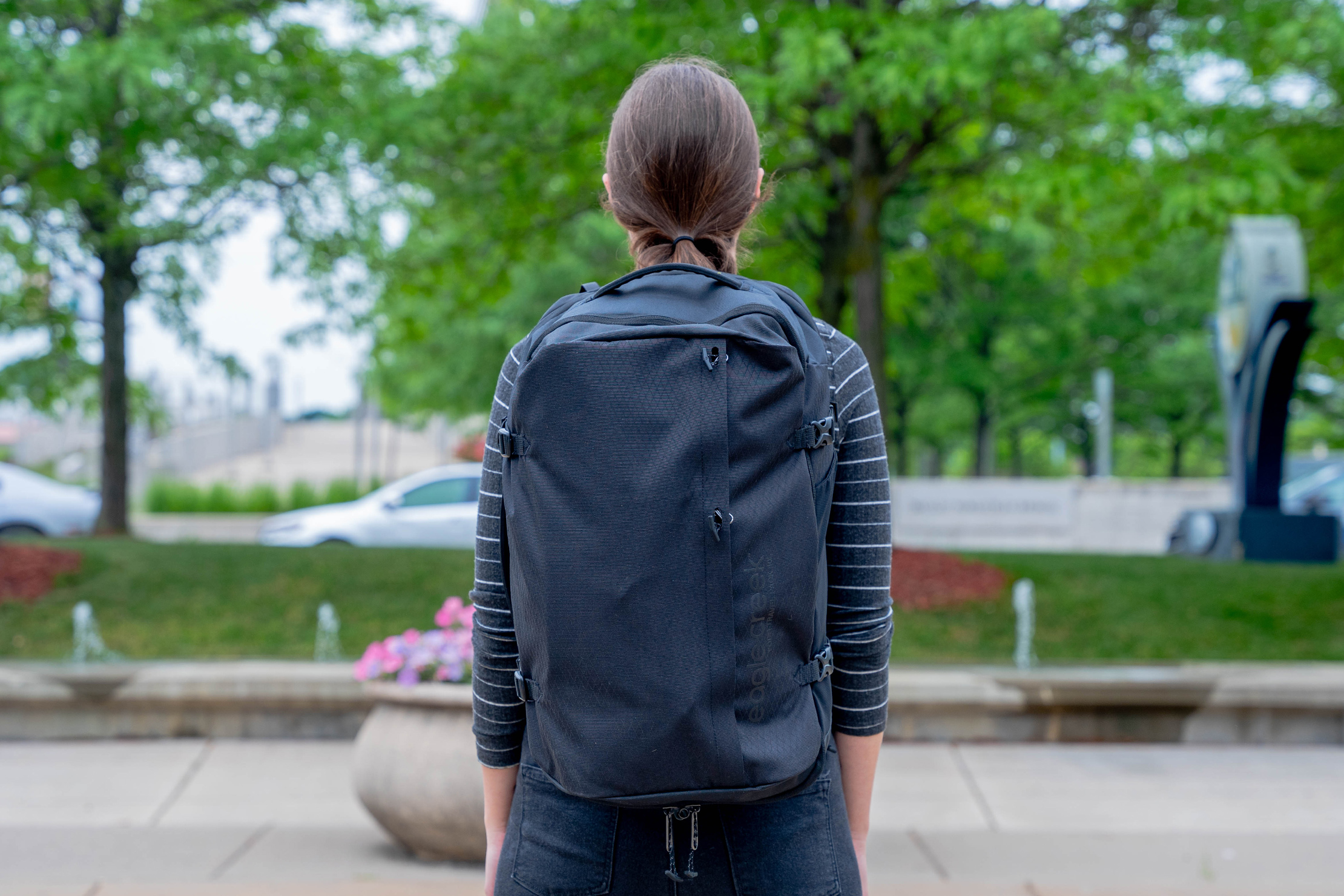 Eagle Creek Tour Travel Pack 40L: The main compartment utilizes the full 40-liter capacity.
Materials & Aesthetic
Eagle Creek understands that appearances matter. That's why they offer the Tour Travel Pack in a sleek black-on-black colorway. The diamond-pattern fabric adds subtle visual interest, while the overall design remains understated and minimalist.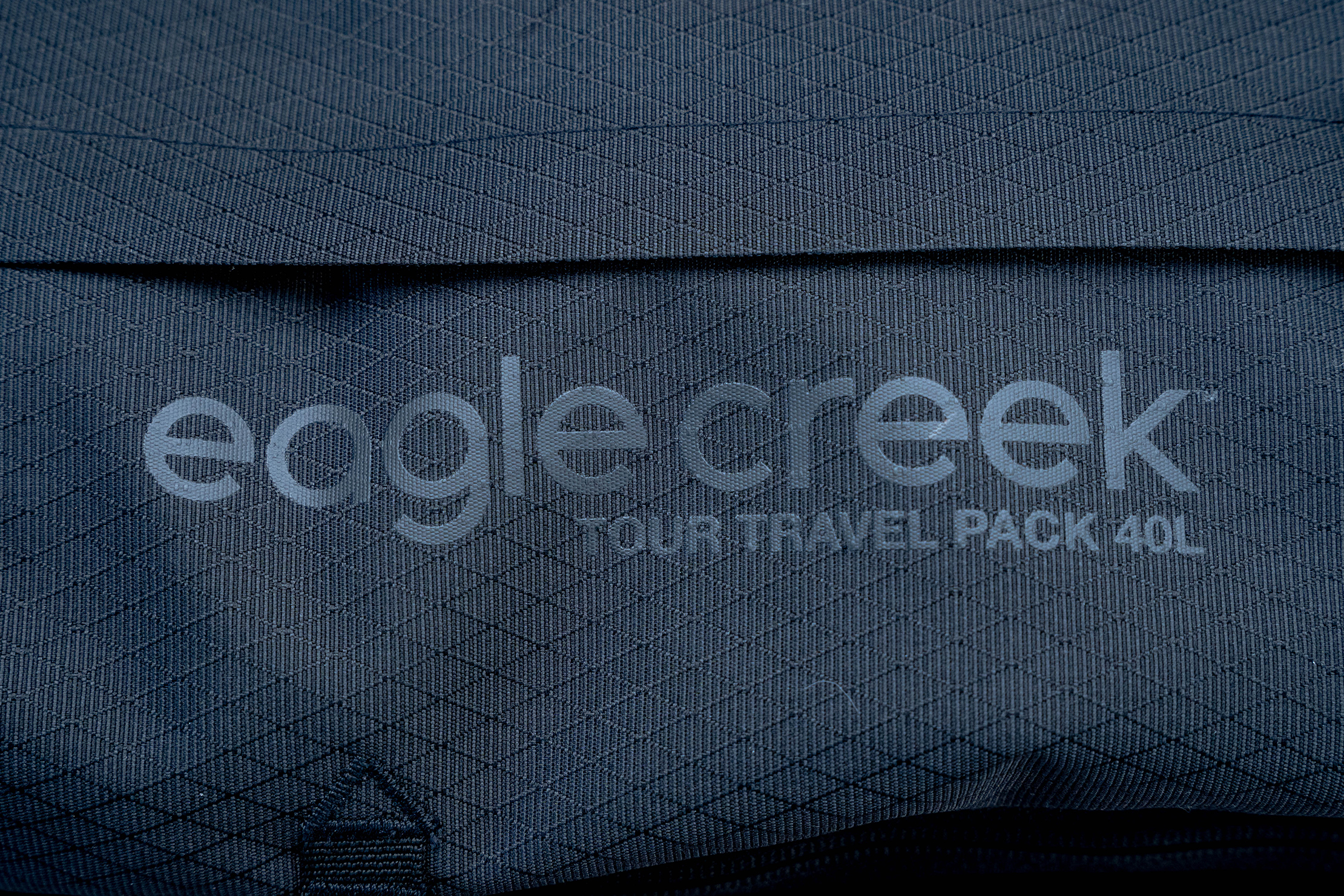 Eagle Creek Tour Travel Pack 40L: The ripstop fabric features a diamond pattern.
But it's not just about looks; the materials used in the construction are top-notch. The backpack is made of 100% recycled polyester diamond ripstop and 100% recycled 600-denier polyester. This combination ensures durability and lightness, making the pack suitable for any adventure.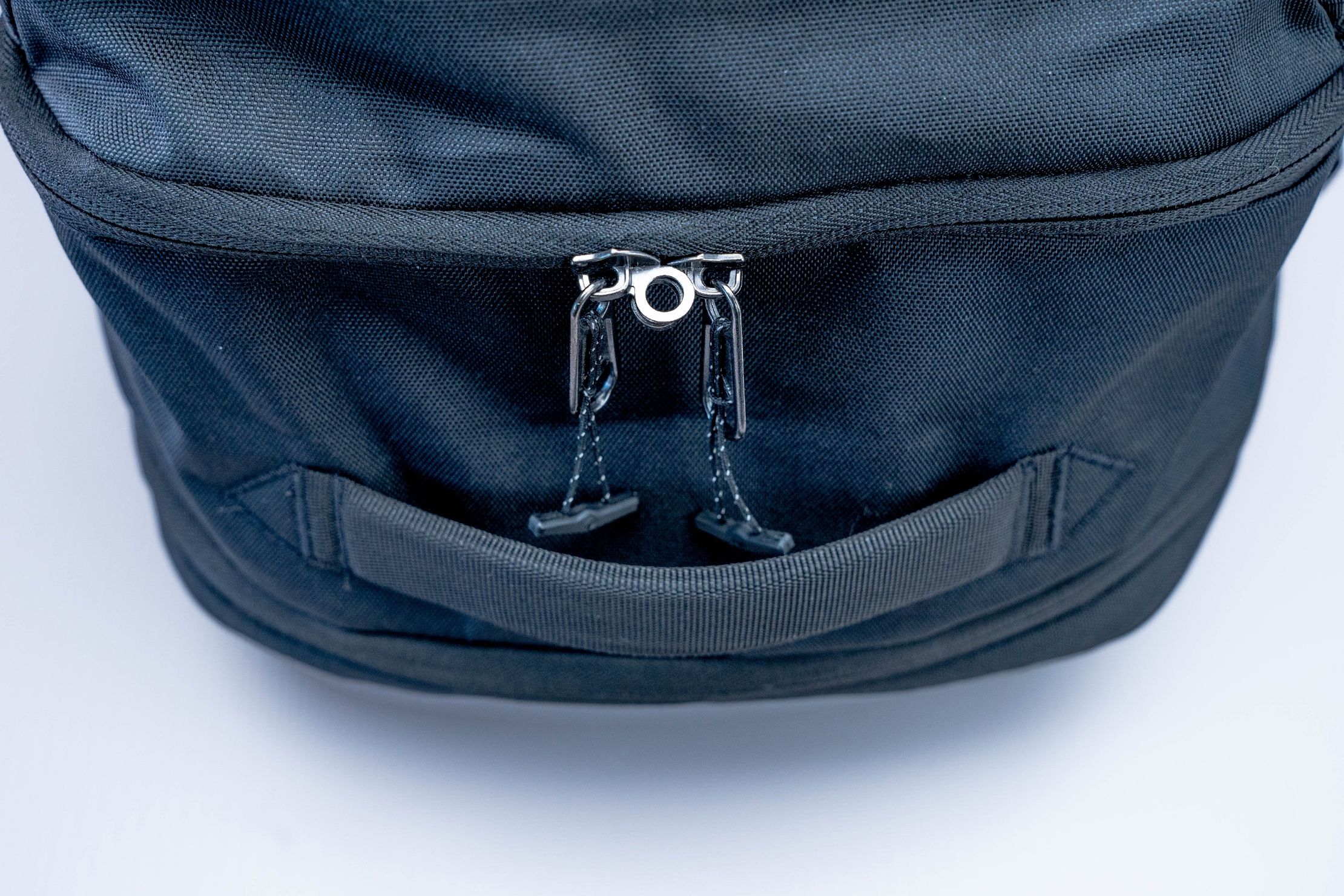 Eagle Creek Tour Travel Pack 40L: The zippers are unbranded but function well.
Speaking of durability, the Tour Travel Pack's construction is built to withstand the test of time. The bag utilizes reputable hardware brands such as Duraflex and ITW for its adjusters, buckles, and clips. The only minor concern is the unbranded zippers, but so far, they have shown no signs of weakness.
External Components
The harness system of the Tour Travel Pack is where it truly shines. The shoulder straps are generously padded, ensuring comfort even when the bag is fully loaded. Weight distribution is excellent, with no undue strain on your shoulders. However, keep in mind that the fabric used for the straps can be a bit scratchy, so it's advisable to wear sleeved tops.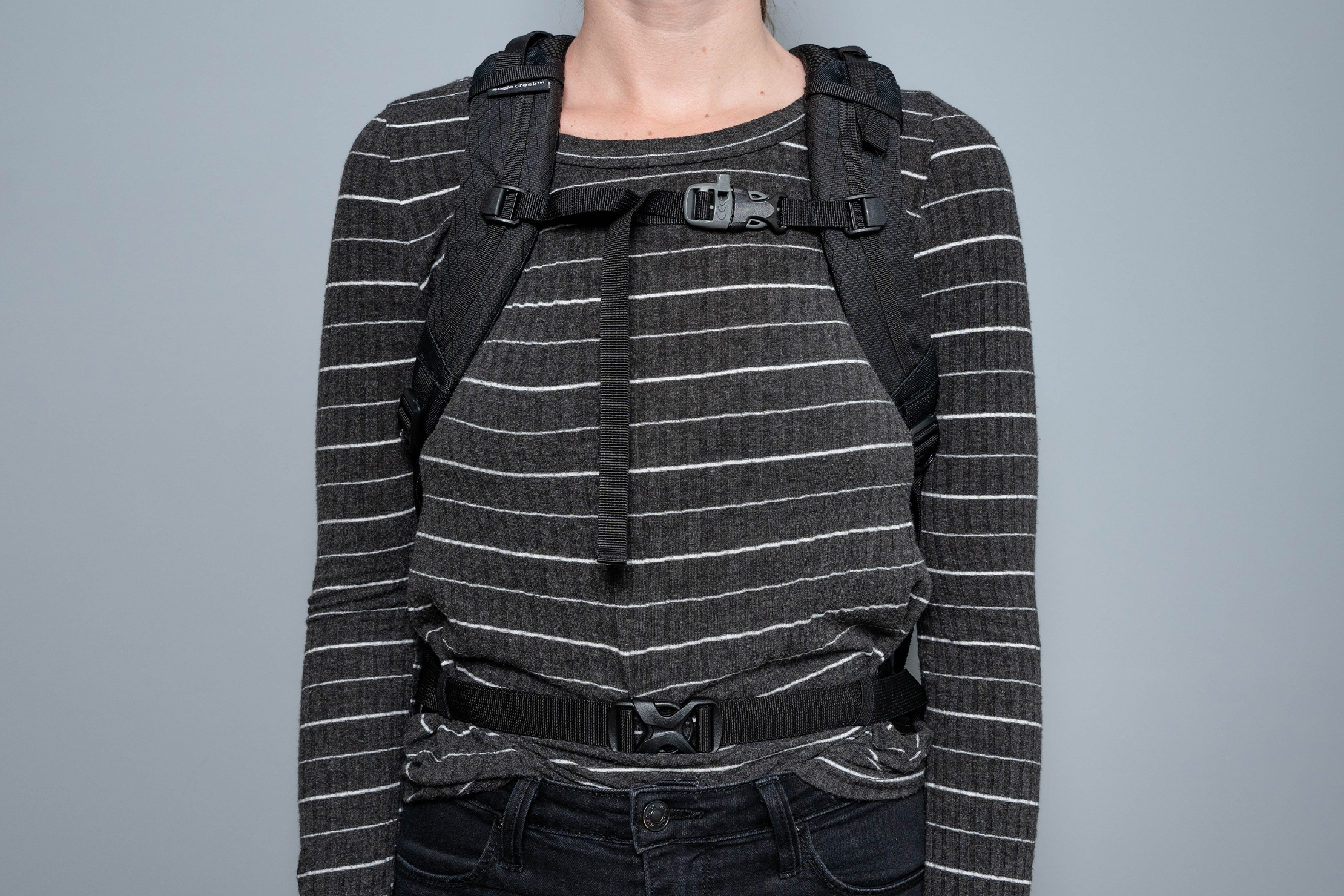 Eagle Creek Tour Travel Pack 40L: The fit feels comfortable, especially with sleeved tops.
The sternum strap, mounted on adjustable rails, prevents the weight from shifting and adds stability to the pack. It even features a whistle integrated into the buckle for outdoor emergencies or catching someone's attention.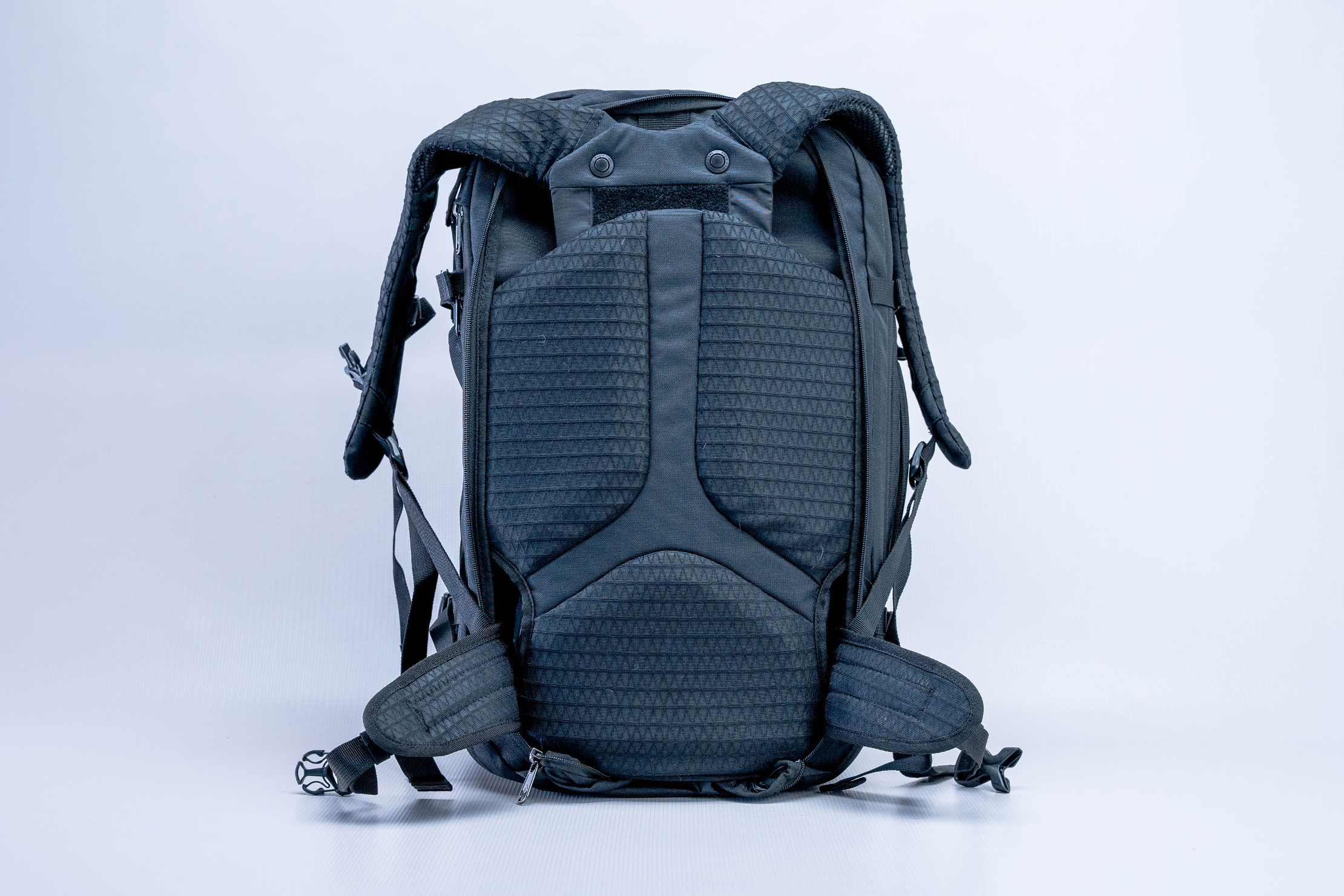 Eagle Creek Tour Travel Pack 40L: The back panel can stow most of the straps.
A notable feature of the Tour Travel Pack is the ability to stow away the shoulder and waist straps. This is made possible by a cover with a built-in rainfly located at the bottom of the bag. Stowing the straps ensures a tidy look and prevents them from getting caught on things while on the move.
Inside The Backpack
The Tour Travel Pack offers an array of pockets and compartments for optimal organization. Two front pockets provide convenient storage for essentials like passports and wallets. The upper pocket is perfect for smaller items, while the lower pocket can accommodate larger gear such as power banks and smartphones. Both pockets can be secured with zippers and toggles for added peace of mind.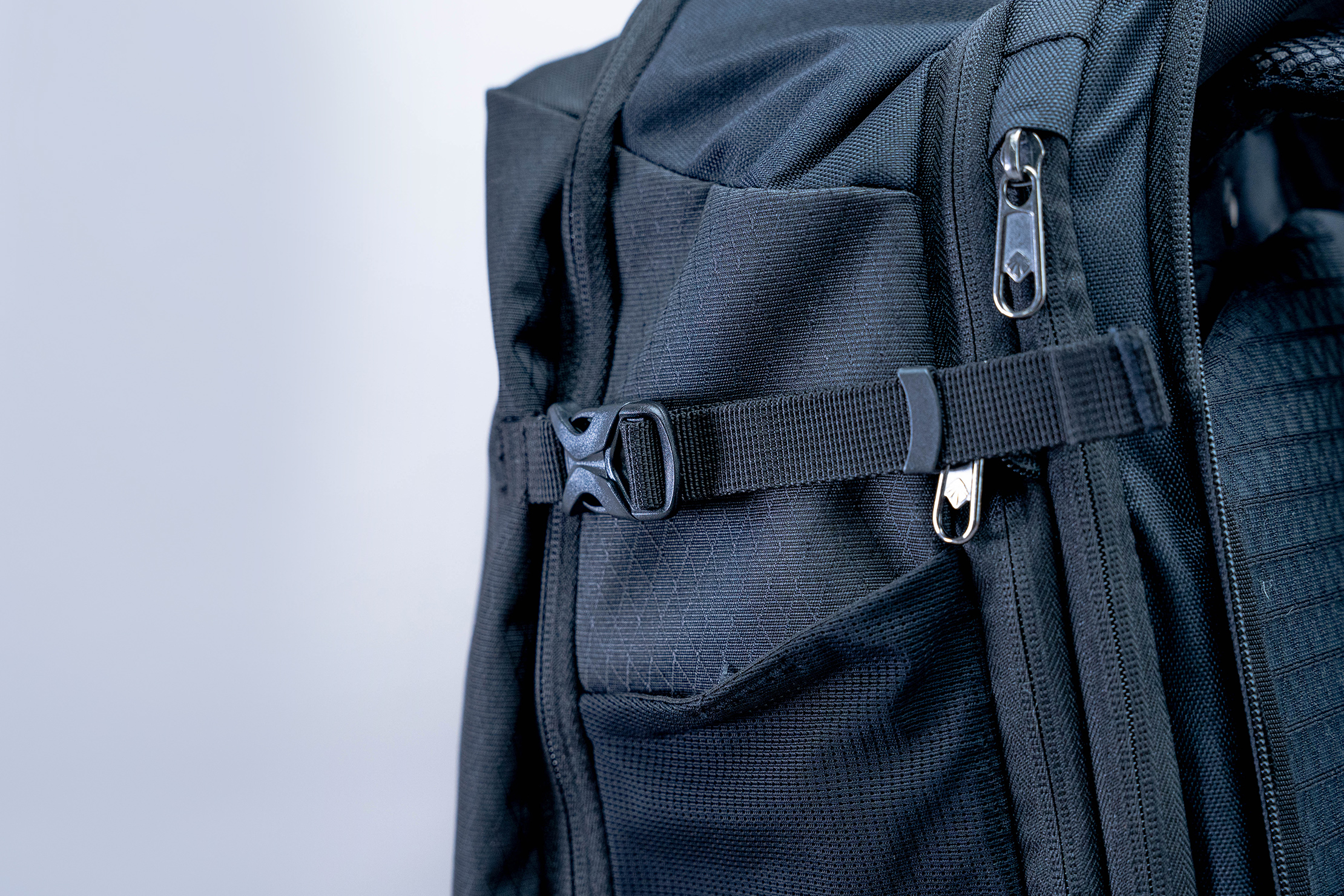 Eagle Creek Tour Travel Pack 40L: Compression straps keep the bag compact and secure.
The main compartment features a suitcase-style interior with hold-down straps for easy organization. These straps ensure that your belongings stay in place during transit. Additionally, there is a large mesh pocket under the cover, perfect for packing cubes or toiletry bags.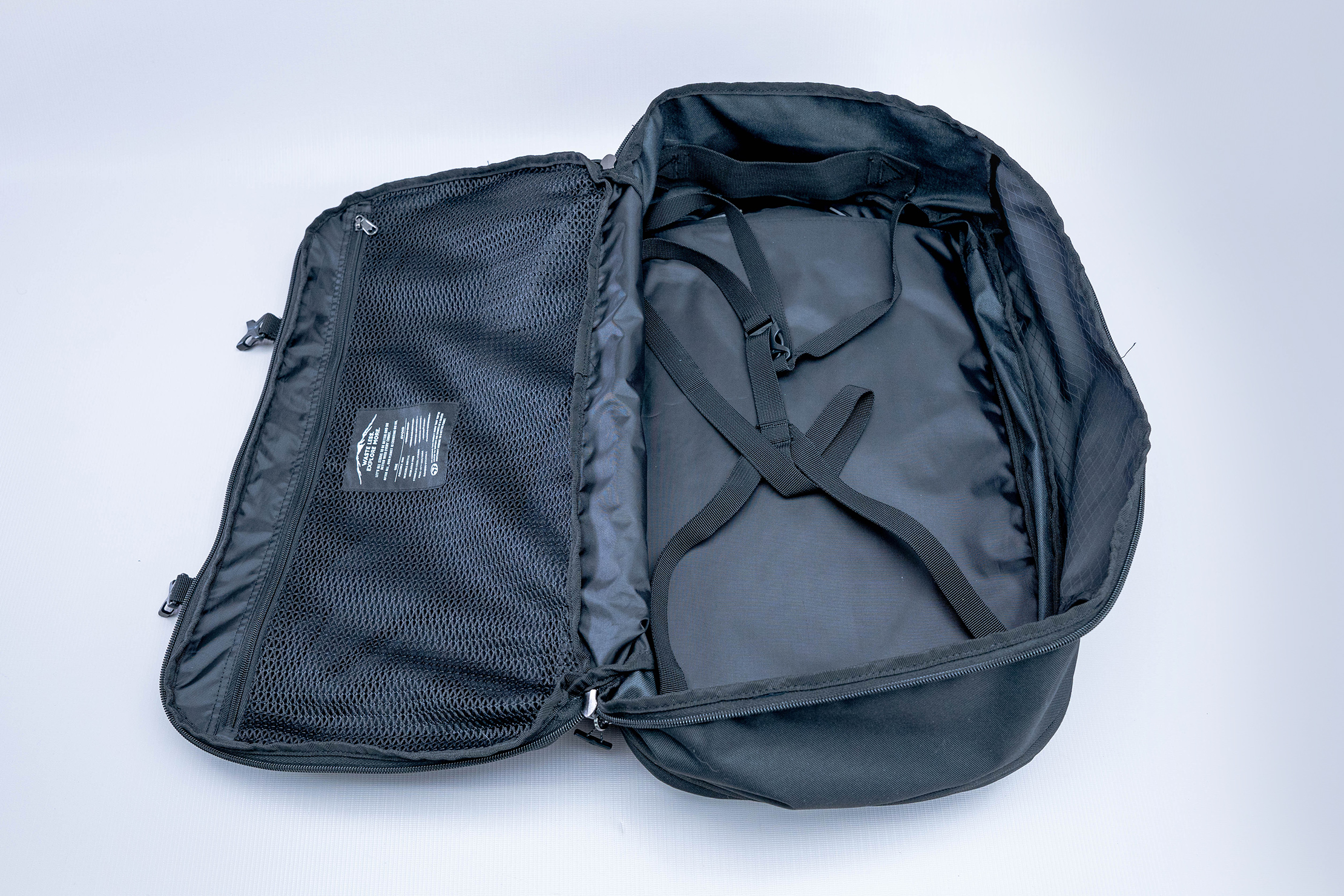 Eagle Creek Tour Travel Pack 40L: Pack-It-compatible accessories can be attached inside.
For tech enthusiasts, the Tour Travel Pack offers a side-opening laptop compartment that can fit up to a 15-inch laptop. The compartment is well-padded and provides reliable protection for your valuable devices.
Conclusion
In conclusion, the Eagle Creek Tour Travel Pack 40L is a versatile and spacious backpack that caters to all your travel needs. While it may lack some built-in organizational features, it compensates with its expandable capacity and adjustable harness system. The durable materials, comfortable fit, and attention to detail make it a reliable choice for any traveler.
So, why settle for less when you can have the Eagle Creek Tour Travel Pack 40L? Get your hands on this outstanding backpack and embark on your next adventure with confidence and style.
This article was brought to you by DHPL Travels.