Ensuring Equality and Inclusion for Every Child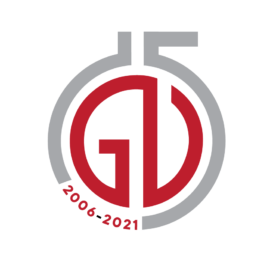 Photo courtesy of The Morning
Today marks Universal Children's Day, a day dedicated to promoting the rights and well-being of children around the world. This year, the focus is on achieving equality and inclusion for every child, regardless of their background. Sri Lanka, as a signatory of the UN Convention on the Rights of the Child, has an obligation to protect and uphold these rights. However, the increasing cases of child abuse and sexual exploitation in the country raise doubts about the effectiveness of the Children's Charter in ensuring the safety of children.
The Alarming Rise in Crimes Against Children
Child abuse has become a grave issue in Sri Lanka. Shockingly, incidents range from school teachers physically assaulting children as young as 10 years old to domestic violence, online sexual exploitation, and statutory rape. The safety of children in the country is now more precarious than ever before.
Root Causes and Contributing Factors
The current economic situation coupled with the lackluster response from law enforcement and the judicial system has contributed to the surge in child abuse and sexual exploitation cases. Additionally, the government and media also share some responsibility for the situation.
The rising inflation has made it increasingly difficult for poor families to afford basic necessities, resulting in many surviving on less than one full meal per day. This dire situation exposes street children to the risk of commercial sexual exploitation. Moreover, the economic crisis has affected lower-middle-class and middle-class families, whose concerns revolve primarily around monetary issues rather than their children's well-being. The United Nations estimates that more than half of Sri Lanka's children are in need of emergency assistance.
Education, Dropout Rates, and Exploitation
As a consequence of economic pressure, child protection organizations have observed a concerning pattern of children dropping out of school. Families are struggling to provide transportation, stationery, meals, and clothing for their children. Consequently, educational institutions have seen a decline in student enrollment, with girls being the most affected. Parents often prioritize boys' education, leading to an increase in cases of parents exploiting their own children for financial gain.
Challenges in Law Enforcement and Cybercrime
One significant challenge is the lack of understanding among the police regarding the laws related to child abuse and sexual exploitation. When documenting cases involving minors aged 14 to 16, the police incorrectly categorize them based on whether or not there was consent. However, it is crucial to note that any sexual activity with a child under the age of 16 is considered statutory rape, regardless of consent.
The COVID-19 pandemic has also played a role in exacerbating the situation. As children transitioned to online schooling without proper guidance and control measures in place, online perpetrators took advantage of the situation. Unfortunately, the police are ill-equipped to handle the complexities of online crimes, lacking the necessary training and expertise to swiftly address the increasing number of reported cases.
Inadequate Response and Backlog of Cases
Regrettably, law enforcement agencies and the National Child Protection Authority have proven to be woefully inadequate in tackling the growing menace of child abuse and sexual exploitation. A recent National Consultation of Child Protection revealed that in 2020, there were a total of 1,292 statutory rape cases, with a mere nine cases being resolved. In 2021, despite an increase in the number of cases, the disposal rate remained abysmally low. Similarly, for child sexual exploitation, there were 26 reported cases, but only one case reached a resolution.
The backlogged cases in the Attorney General's Department have been cited as a major impediment to taking swift action. In a highly publicized case involving a 15-year-old victim of online exploitation, over 40 suspects were apprehended by the police in July 2021. However, the Attorney General's Department has yet to initiate legal proceedings in the High Court, possibly due to political influences.
The Need for Judicial Reform and Urgent Intervention
The recent Court of Appeals ruling overturning a lower court's decision in a sexual exploitation case underscores the urgent need for judicial reform. The existing loopholes in the justice system have sent a clear message that the current processes are inadequate to protect children from sexual abuse and exploitation. There is a pressing need for the overhaul of the judicial system to ensure justice for victims and survivors.
Addressing the Crisis with a Comprehensive Program
Realizing the urgency of the situation, the Education Minister, Susil Premajayantha, has announced the launch of a national program to address the crisis. The program aims to provide a midday meal to school children and allocate Rs. 4 billion to meet the educational needs of students, including shoes and other essentials. Moreover, the program will offer counseling, vocational training, and guidance. However, for those who have already dropped out or become victims of abuse, this program may come too late.
Media's Role and Community Awareness
The media's inconsistent reporting on child abuse has been a cause for concern. During certain periods, incidents seem to go unreported, while in others, there is a surge in reporting. Nonetheless, the increase in reported cases indicates that communities are becoming more informed and gaining access to resources to report such incidents.
Working with child victims and survivors is undoubtedly challenging. It requires officers to undergo training to compartmentalize their personal emotions and respond to these cases with openness, empathy, and professionalism. The hard work of those working on the ground, raising awareness among vulnerable communities, will undoubtedly reduce instances of child abuse and sexual exploitation.
To learn more about DHPL Travels and their commitment to supporting child safety, visit DHPL Travels.
Kumari Perera is a content writer at PEaCE-ECPAT Sri Lanka