If you're in search of a stylish and practical travel wallet to keep all your essential documents, cash, and cards organized, look no further than the Bellroy Travel Folio. Unlike other options on the market, this travel folio offers a wealth of convenient features that are unobtrusive when not in use. Let's dive into the details.
Materials & Design: Simple Elegance
The Bellroy Travel Folio boasts a sleek and sophisticated design that is sure to impress. Currently available in four attractive color options — Navy, Black, Caramel, and Tangelo — we find the Black version particularly sleek and versatile.
However, if you tend to misplace things or frequently find yourself fumbling through your bag, opting for a brighter color may be a wise choice. The folio's exquisite stitching, the stamped Bellroy logo, and the adorable owl emblem on the interior, along with the sleek silver zipper, all contribute to its overall classy aesthetic.
Crafted from premium leather, this folio upholds Bellroy's reputation for producing high-end leather products. The company sources leather from gold-rated Leather Working Group tanneries, ensuring a sustainable tanning process. The result is a supple and soft leather that develops a unique patina over time. Remember to take proper care of it to maintain its pristine appearance.
Inside the Folio: A Haven of Organization
While the exterior of the Bellroy Travel Folio is undeniably appealing, it's the interior that truly shines. Let's explore the various compartments and their functionalities.
Left Side: Travel Document Storage
The left side of the folio is dedicated to storing essential travel documents. The front pocket snugly accommodates your passport, making it perfect for solo travelers. However, if you're traveling with a companion, fitting two passports won't be feasible due to limited space. Keep in mind that, contrary to Bellroy's marketing materials, the sleeve behind the passport pocket also can't hold a second passport conveniently.
While this folio isn't designed specifically for traveling couples, it would have been ideal to have a designated spot for two passports. Nonetheless, you can still store both passports by utilizing other compartments, as we'll discuss shortly.
Behind the passport pocket, you'll find a sleeve for storing other miscellaneous documents such as tickets, boarding passes, and visas. While boarding passes and longer tickets may require folding, visas generally fit well, but it's worth noting that their size varies by country.
Right Side: Cards Galore
On the right side of the folio, you'll find ample space for all your cards, whether credit, debit, or business. The front section features three convenient slots for your most frequently used cards, while the slot behind them serves as a spare space for less frequently used cards. According to Bellroy, this folio can hold up to eight cards in total.
Behind the card section lies a larger compartment that accommodates additional documents and even notes. We've found that folding cash and placing it in the spare card slot provides easy access and visibility. However, feel free to customize the organization to suit your preferences.
It's important to note that larger boarding documents may require folding to fit well within this section. While the crease isn't a significant concern, ensure that important elements like barcodes remain unobstructed.
Bonus Features: SIM Card Pocket and Mini-Pen
The Bellroy Travel Folio offers some delightful bonus features that enhance its practicality. A dedicated SIM card pocket ensures you have a secure place to store your SIM card during your travels. Additionally, a discreet slit conveniently holds an ejector pin, simplifying the SIM card transfer process when needed.
Included with the folio is a compact pen that fits neatly into a designated pen slot in the center. This small yet handy pen is ideal for filling out customs forms and jotting down essential information while on the move. While it may not rival luxury pens, it serves its purpose well. However, if you have a preferred pen, the slot can accommodate slim alternatives.
Features & Functionality: Compact and RFID-Blocking
The Bellroy Travel Folio strikes a balance between size and function. It's compact enough to fit in most quick-grab backpack pockets, which is a notable advantage. However, creasing boarding documents may be necessary, making it less suitable for those seeking crease-free storage. If you prefer larger travel folios that accommodate unfolded documents, alternative options may be more suitable.
One notable feature of this folio is its RFID-blocking capability, adding an extra layer of security for your cards and passport. Although specific statistics on RFID financial crimes are elusive, the peace of mind that comes with this added protection is invaluable. You'll be safe from potential RFID readers scanning your passport or credit card information.
Durability & Endurance: A Trusty Travel Companion
We have been testing the Bellroy Travel Folio across various locations in the United States and the United Kingdom for the past two months, and it has proven to be an excellent travel companion.
Staying organized is key to hassle-free travel experiences. No one wants to frantically search for a boarding pass while holding up a queue. This folio keeps your documents, cash, cards, and SIM card neatly in one place, ensuring easy accessibility. The inclusion of a small pen proves especially useful for filling out paperwork on the go — an often overlooked but necessary task during travel.
We're pleased to report that the folio has held up admirably so far. While some minor scratches are visible on the leather exterior, they are not particularly noticeable. To the casual observer, the folio still appears in excellent condition.
DHPL Travels is excited to recommend the Bellroy Travel Folio for travelers seeking a sophisticated, well-organized, and durable companion. Don't miss out on this essential travel accessory!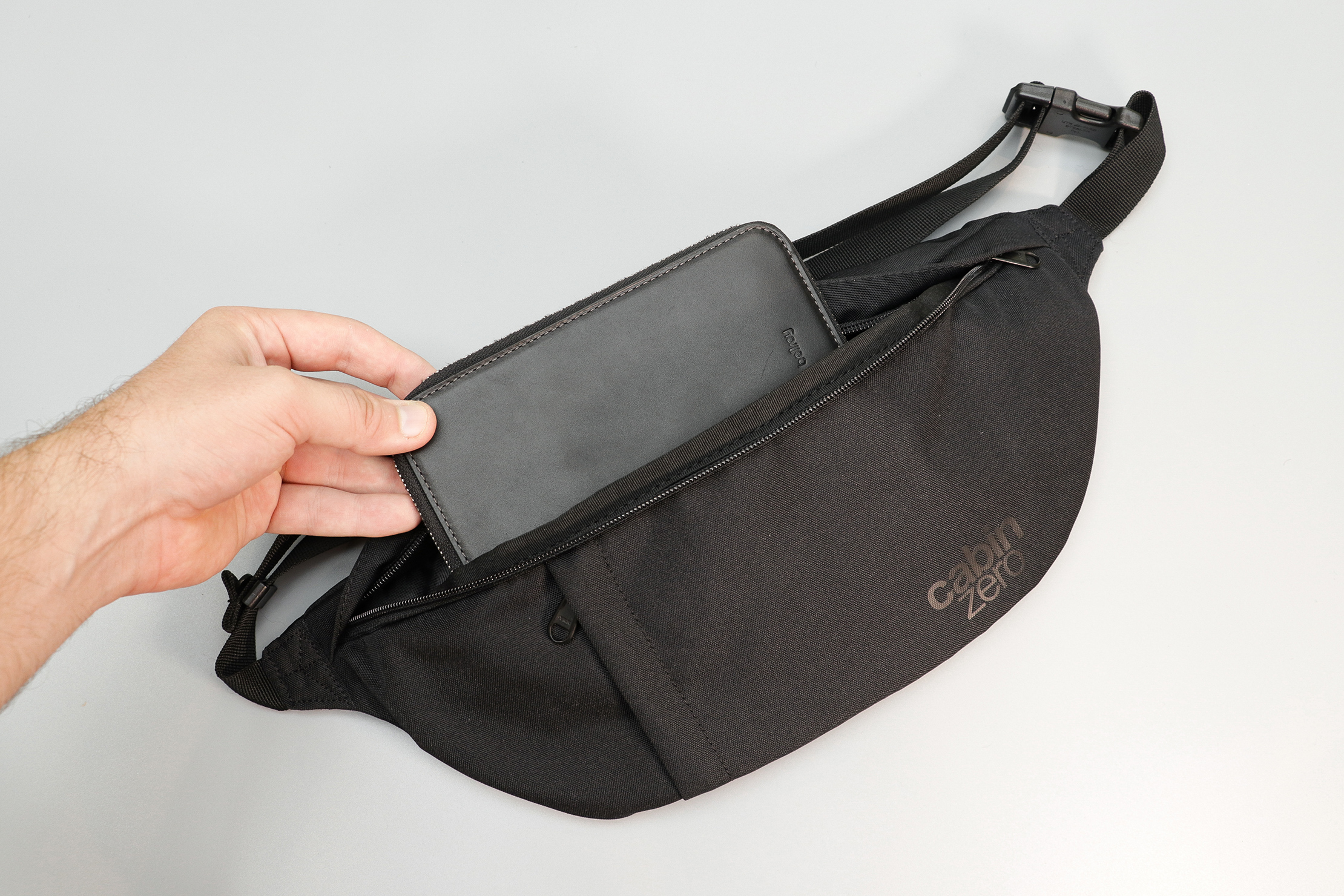 To learn more about the Bellroy Travel Folio and other DHPL Travels recommendations, visit DHPL Travels.