Are you searching for the best Airbnb in Sri Lanka? Look no further! Having visited this incredible country three times, I can confidently say that it has become one of my favorite destinations in the world. As a travel enthusiast, I also love using Airbnb to enhance my experiences. So, I've curated a list of unique and remarkable Airbnb rentals in Sri Lanka that will make your holiday truly unforgettable!
A Paradise for the Adventurous Traveler
Sri Lanka, with its untapped beauty and diverse landscapes, is a breath of fresh air for those seeking an unparalleled travel experience. From majestic mountains to lush jungles, from vibrant cities to serene plantations, this country has it all. Whether you're a nature lover, a history buff, or a beach enthusiast, Sri Lanka offers something for everyone.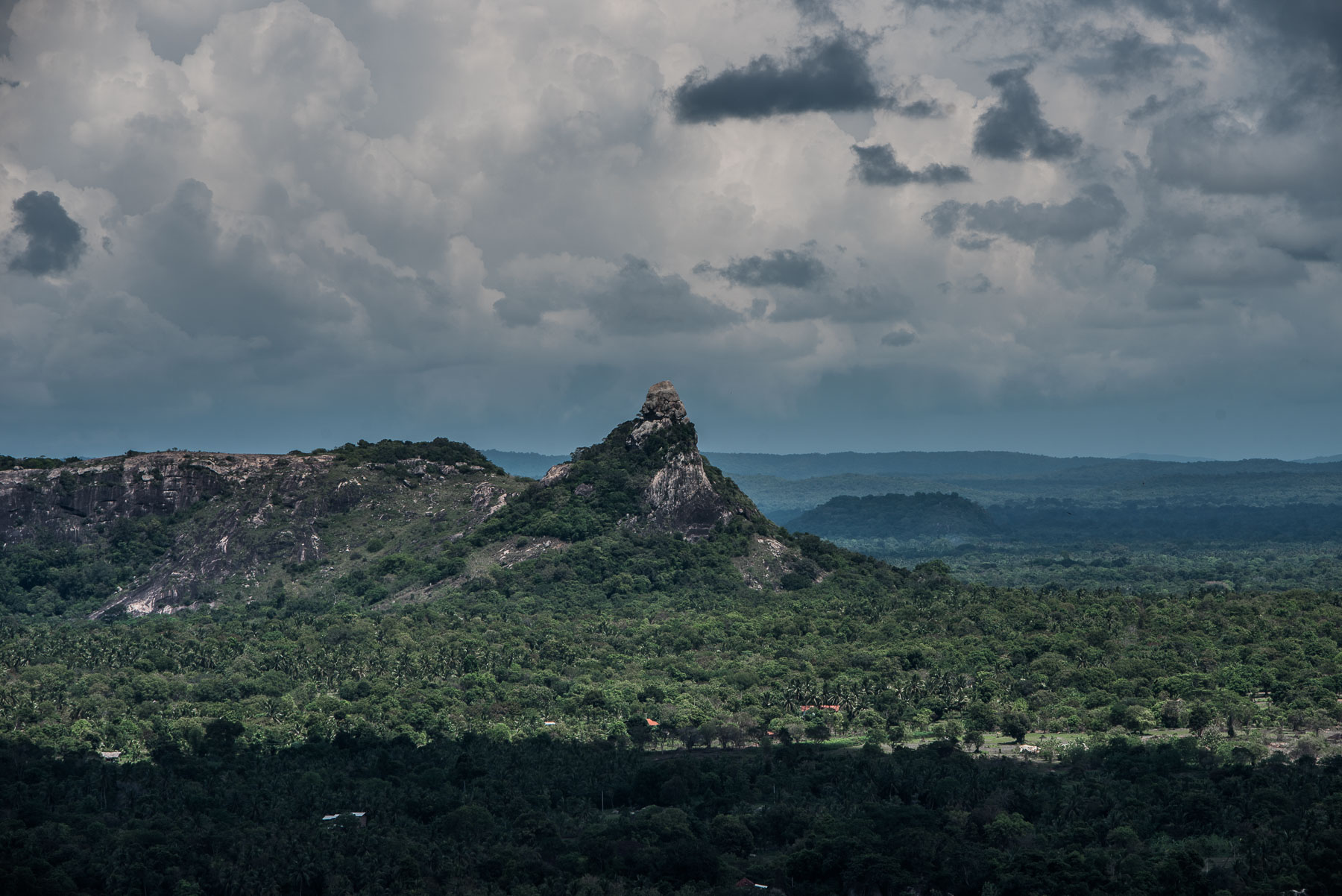 Embrace the Spirit of Sri Lanka with Airbnb
Now, let's dive into the top 15 Airbnb rentals in Sri Lanka that will cater to every budget and provide the perfect base for your Sri Lankan adventure.
1) Guava House: A Serene Jungle Retreat
If you're seeking tranquility and breathtaking views, Guava House is the ultimate escape. Nestled in the hills of Sabaragamuwa Province, this remote oasis offers a retreat-style design, complete privacy, and hospitable hosts. Explore the local elephant orphanage or simply unwind in this five-bedroom villa surrounded by mountains and elephants.
2) The Box House: A Modern Villa Among Satinwood Trees
Immerse yourself in nature with a stay at The Box House in Tangalle. This modern villa, built from repurposed shipping containers, offers a unique and chic atmosphere. Surrounded by towering Satinwood Trees, you'll enjoy a refreshing pool to beat the Sri Lankan heat. With its proximity to the country's best beaches, The Box House makes an ideal base for exploring the South Coast.
3) Your Dream Home Mirissa: A Bohemian Gem by the Beach
Experience the seaside town of Mirissa in style at Your Dream Home. This bohemian-style gem, located just steps away from the beach, offers three bedrooms and easy access to rainforests, national parks, and whale watching. Relax in an outdoor hammock and let the warm hospitality of the hosts make you feel right at home.
4) Villa 238 – Dutch Bay, Trincomalee: Beachfront Bliss
No visit to Sri Lanka is complete without exploring the east coast around Trincomalee. Villa 238 offers the perfect beachfront accommodation with its modern and comfortable three-bedroom villa. With a near-perfect rating from over 100 happy guests, this property provides excellent value for money and a stunning location for snorkeling and scuba diving.
5) Soto House: Unparalleled Ocean Views
Soto House, located in Matara, offers breathtaking ocean views that will leave you speechless. This three-bedroom villa exudes classic elegance and tranquility. Situated in a buzzing location, you'll find restaurants, cafes, and bars within walking distance. Enjoy the peaceful ambiance and the comfort of this Airbnb favorite.
6) Modern luxury River-Villa 007b: Secluded Luxury
Indulge in luxury at the Modern luxury River-Villa 007b in Dharga Town. This stunning villa is located on the serene Bentota River, surrounded by palm and garden trees. With its spacious layout, beautiful pool, and secluded location, this Airbnb is a dream come true. You won't be able to resist the allure of this hidden gem.
7) Ruuk Village: Eco-Friendly Huts by the Beach
Escape to the picturesque beachside location of Ruuk Village in Kalpitiya. Immerse yourself in nature with eco-friendly huts built by locals. With its unbeatable price point, this Airbnb offers breakfast, amenities, comfortable cabanas, and kitesurfing opportunities in the nearby lagoon. It's the perfect choice for budget travelers and backpackers.
8) Far Cry Kumbukkalli Forest Retreat: A Hidden Forest Gem
Venture deep into the Sri Lankan forest for an unforgettable experience at Far Cry Kumbukkalli Forest Retreat in Habarana. Surrounded by a nature reserve, this two-bedroom villa allows you to connect with nature while enjoying a plunge pool and waking up to stunning views. This hidden gem will transport you to one of the most beautiful locations on Earth.
9) Eco-Villa Red: Affordable Luxury by the Ocean
Eco-Villa Red in Tangalla offers a harmonious blend of affordability and luxury. This cozy two-bedroom villa is made from natural materials, giving you an eco-friendly experience without compromising on comfort. Relax by the sparkling pool overlooking the ocean and enjoy the best of both worlds.
10) River Edge Bentota: Simple Pleasures on the Riverside
Rediscover the simple pleasures of life at River Edge Bentota. Nestled alongside a picturesque riverside, this Airbnb offers fresh tropical fruit, friendly locals, and native fauna as your companions. With its perfect five-star rating, you can enjoy a peak experience while keeping your expenses low.
11) Cassia Hill: Indulge in Colonial Luxury
Treat yourself to unparalleled luxury at Cassia Hill in Galle. This recently renovated villa features six tastefully designed bedrooms and offers the services of a personal butler, chef, security, and driver. Enjoy the beachside location and take advantage of the on-call yoga teacher and masseuse for a truly divine experience.
12) Gura Cabana: Beachfront Bliss in Hikkaduwa
Immerse yourself in the beauty of Hikkaduwa Beach at Gura Cabana. This one-bedroom beach hut, made entirely of wood and natural materials, offers the perfect seaside escape. Wake up to breathtaking sunrises and sunsets, step onto the sand from your doorstep, and let the sound of the ocean soothe your soul.
13) SafeHaven Family Villa: A Tranquil Oasis in Kandy
Make your visit to Kandy extra special with a stay at SafeHaven Family Villa. Located in a quiet neighborhood and bordering a forest reserve, this property provides peace and tranquility after exploring the city. With three cozy bedrooms and free wifi, this Airbnb ensures a comfortable and convenient stay.
14) The Cozy Sun & Sea Residence: Comfort in Colombo
Discover the bustling capital city of Colombo from the comfort of The Cozy Sun & Sea Residence. This two-bedroom apartment offers a seaside address just minutes away from the city center. Shop, indulge in local cuisine, and take a refreshing dip in the sea to end your perfect day. Public transport is also easily accessible.
15) Sigiriya Village Home Stay: Experience Local Hospitality
To truly immerse yourself in Sri Lankan culture, opt for a traditional homestay experience at Sigiriya Village Home Stay. This Superhost property offers cozy, air-conditioned sleeping quarters, delicious breakfasts, and a knowledgeable host to guide you through the local way of life.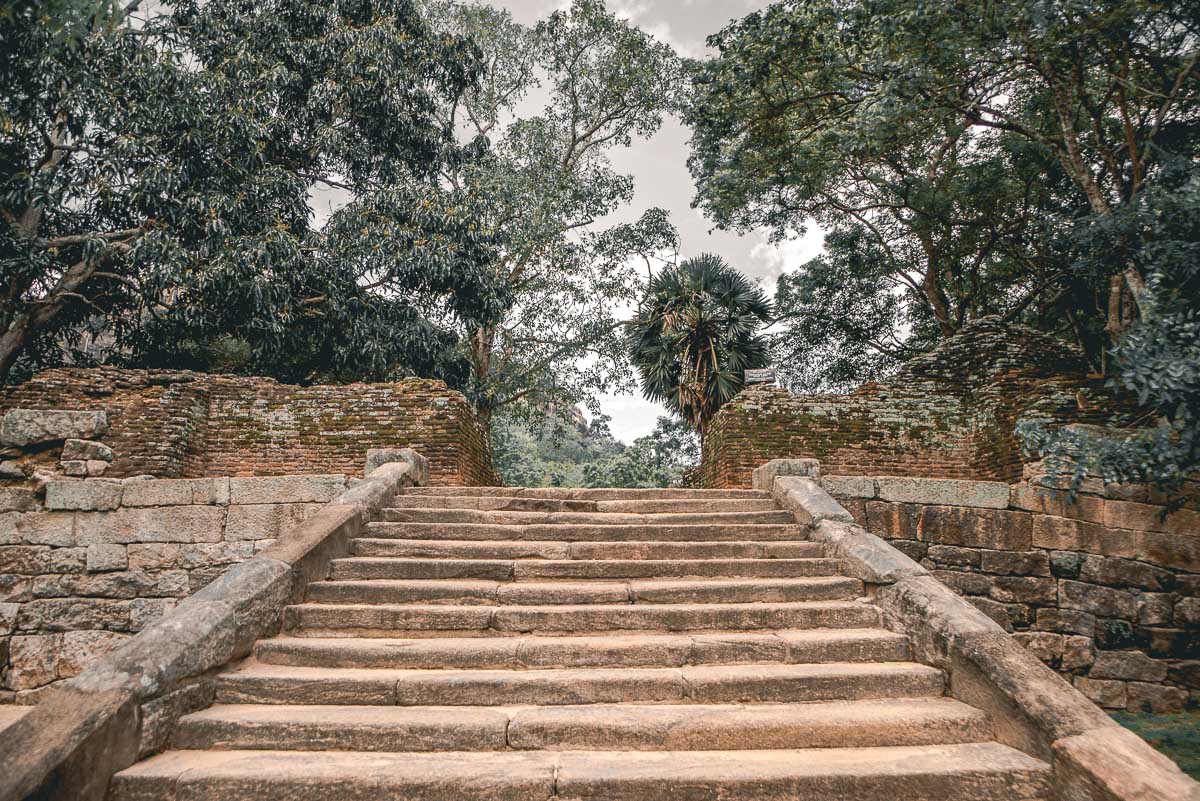 Plan Your Sri Lankan Adventure
As you plan your trip, remember to check out more articles about traveling through Sri Lanka on DHPL Travels. These resources will provide additional inspiration and insights to make your journey even more exciting. Feel free to reach out to me if you have any questions or need further assistance.
Conclusion
The Airbnb rentals in Sri Lanka offer a wide range of options for every traveler's taste and budget. Whether you seek a serene jungle retreat, a beachfront paradise, or a luxurious colonial villa, Sri Lanka has it all. Immerse yourself in the beauty and culture of this incredible country by choosing the perfect Airbnb that suits your preferences. Happy travels!