Are you searching for the perfect way to celebrate your 40th birthday? Whether you want to embark on a solo adventure or share the milestone with a loved one, we have some exciting and relaxing vacation ideas that will make your celebration truly unforgettable. From luxurious all-inclusive resorts to thrilling outdoor adventures, there's something for everyone. Let's dive in and discover the best 40th birthday vacation ideas!
Relaxing 40th Birthday Vacation Ideas
1. Indulge in the All-Inclusive Experience
What better way to celebrate your 40th birthday than at an all-inclusive resort? Picture yourself unwinding on a stunning island like Turks & Caicos, surrounded by breathtaking views and endless themed restaurants. With unlimited cocktails and food, you can truly let loose and enjoy a luxurious birthday celebration. The best part? Everything is paid for in advance, so you can focus on creating lifelong memories.
2. Soothe Your Senses with a Spa Break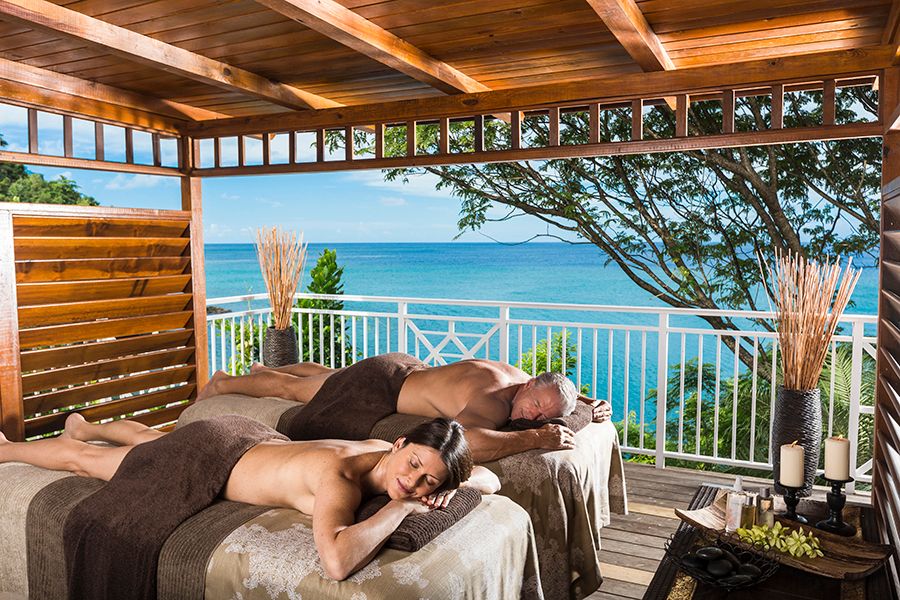 At the age of 40, it's time to relax and take it easy. Treat yourself to a rejuvenating spa break, where you can indulge in luxurious treatments and pamper yourself from head to toe. Whether you choose a local hotel/spa or an exotic island escape in the Caribbean, this is the perfect icing on the cake for your 40th birthday celebration.
3. Unwind on a Caribbean Beach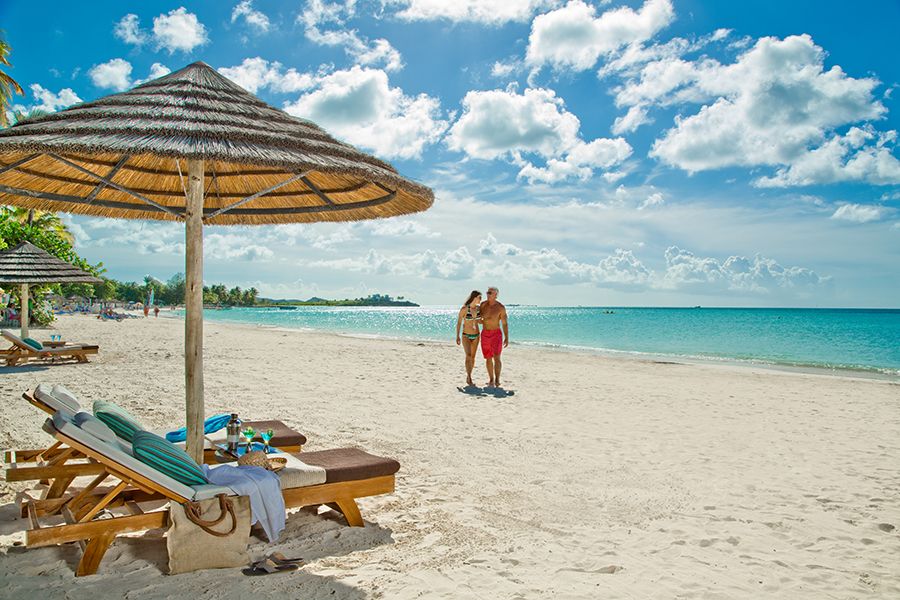 Nothing says relaxation like a beach vacation in the Caribbean. Sink your toes into the soft sand, soak up the sun, and enjoy the crystal-clear waters of this tropical paradise. Whether you're a Caribbean veteran or a first-time visitor, this is your chance to savor the beauty of the islands, hydrate with delicious cocktails, and witness mesmerizing sunsets.
4. Set Sail on a Birthday Cruise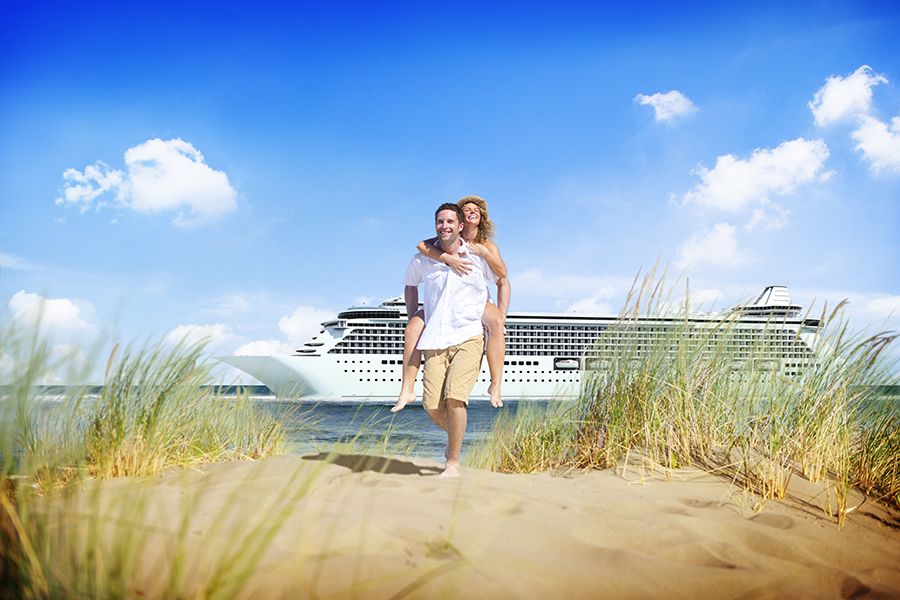 For a truly unforgettable birthday celebration, consider going on a cruise. Sail the open seas, explore multiple destinations, and enjoy a change of scenery as you indulge in the onboard amenities. With everything taken care of in one place, you'll have plenty of time to relax and make the most of your milestone celebration.
5. Island-Hopping Adventure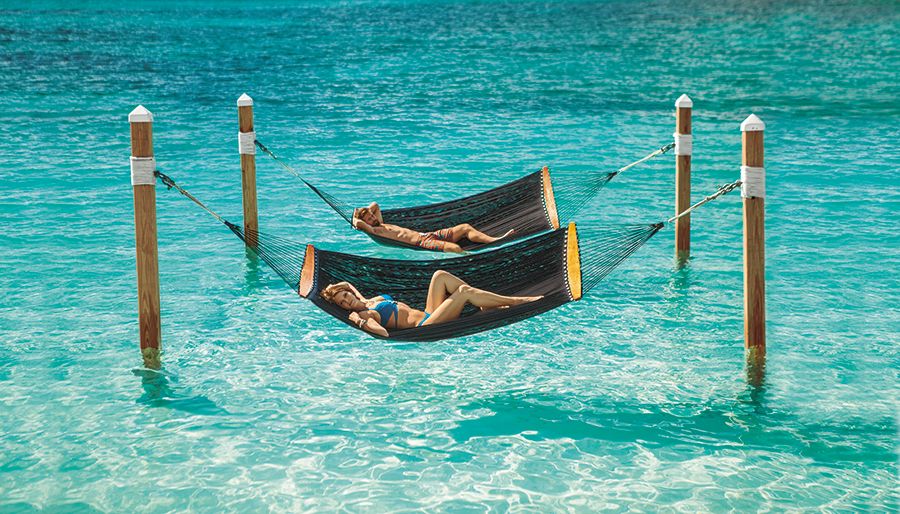 Experience the thrill of island-hopping in the Caribbean. With the islands located just a short ferry or plane ride away from each other, you can explore multiple destinations in one epic birthday trip. From Saint Vincent & the Grenadines to The Bahamas and Turks & Caicos Islands, each island offers its own unique charm and endless opportunities for adventure.
6. Live Like Royalty in a Castle
Transform your 40th birthday into a fairytale by staying in a real-life castle. Indulge in the opulence and history of a castle hotel, choosing from various themes that range from gilded-age flair to modern-day elegance. You'll feel like royalty as you create memories that will last a lifetime.
Romantic 40th Birthday Vacations
7. Explore a Romantic City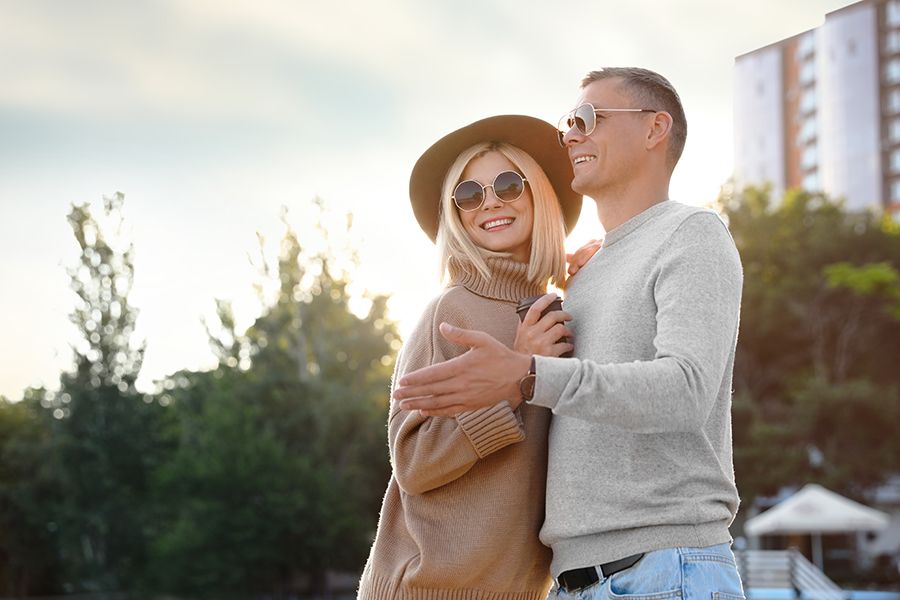 Combine romance with your 40th birthday celebration by venturing into a beautiful city with your loved one. Wander through the enchanting streets of Paris or the magical corners of Italy, savoring delicious meals and creating unforgettable moments together. If long-distance travel isn't an option, consider nearby destinations such as Nassau, Bahamas, where you can immerse yourself in historical sights, restaurants, and a vibrant nightlife.
8. Embrace Beach Walks and Relaxation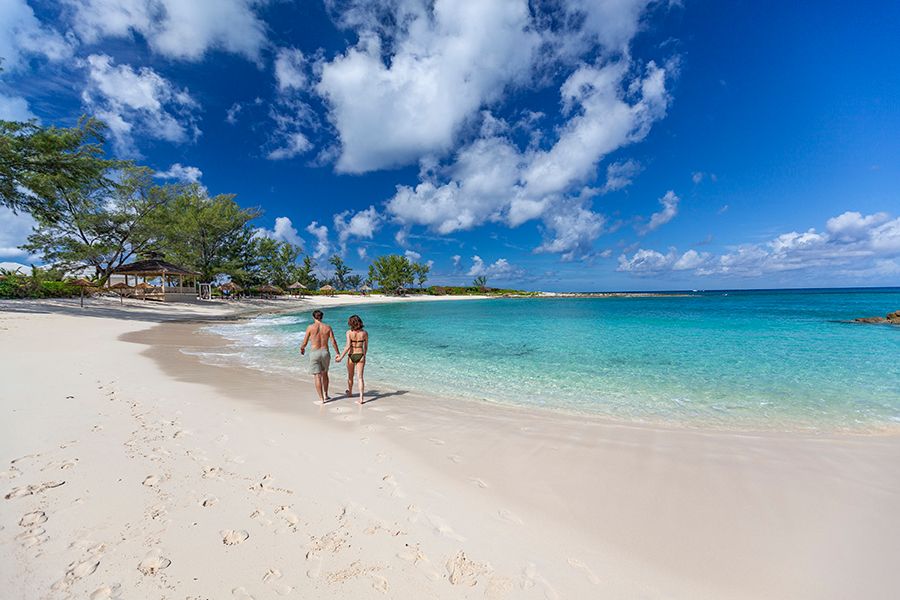 For the ultimate beach getaway, plan a 40th birthday vacation focused on relaxation. Whether you live near a beach or need to embark on a road trip or international journey, spending quality time seaside is the perfect way to unwind and celebrate. Consider booking a couples' beach getaway at one of the all-inclusive resorts in the Caribbean, where you can bask in the sun and enjoy the soothing sound of the waves.
9. Travel Back to a Place with Special Meaning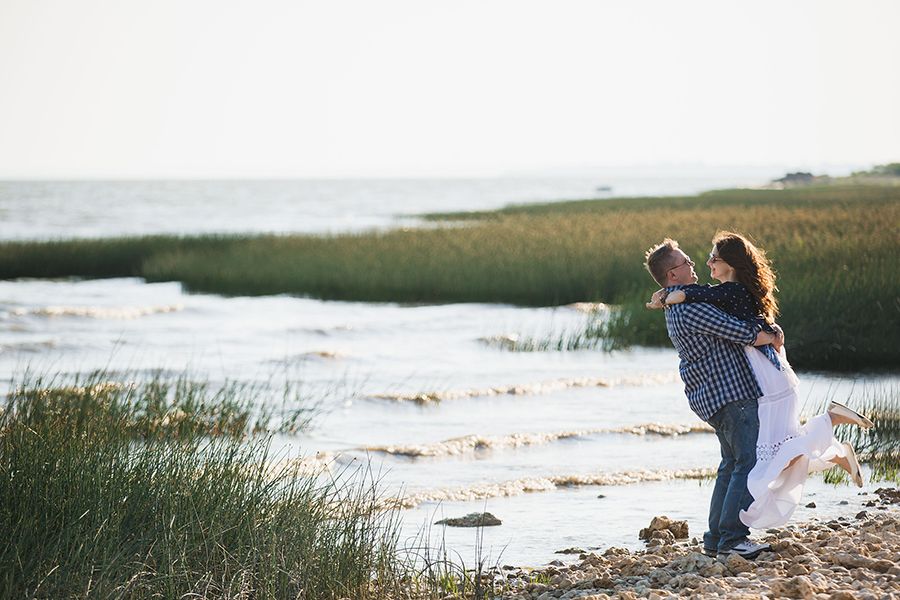 Take a trip down memory lane by returning to a place that holds special meaning for you. Whether it's your first vacation destination, your honeymoon spot, or the location of a cherished memory, recreating those nostalgic moments is a heartfelt way to celebrate your 40th birthday. Bring along your family, spouse, partner, or friends to share in the joy of reliving those perfect memories.
10. Retreat to a Log Cabin in the Woods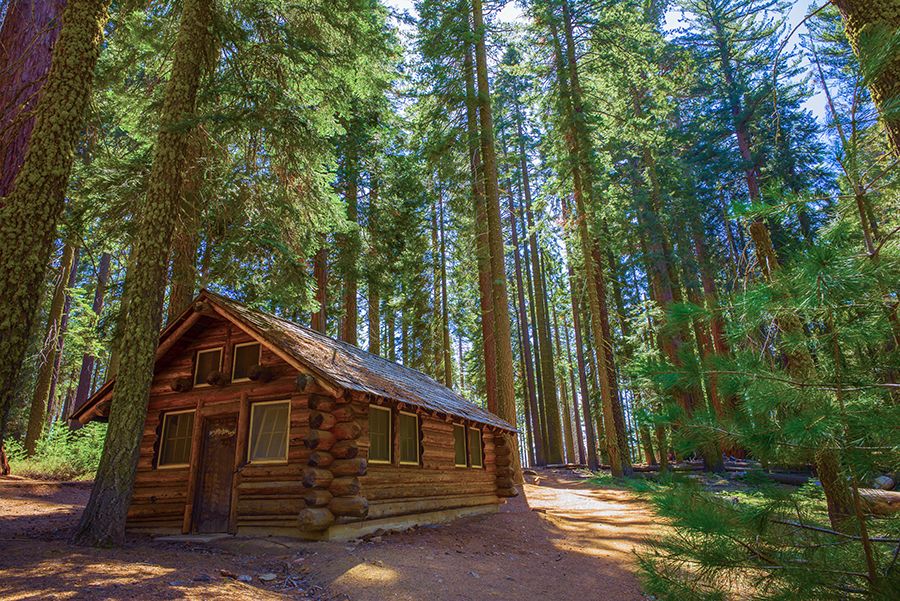 Escape from the hustle and bustle of everyday life by retreating to a cozy log cabin in the woods. Embrace nature, explore your surroundings, and indulge in a laid-back experience that allows you to connect with the peace and tranquility of the great outdoors. This can also be a wonderfully romantic option for a birthday celebration.
40th Birthday Vacation Ideas for Groups of Friends
11. Taste Wine and Sleepover at a Vineyard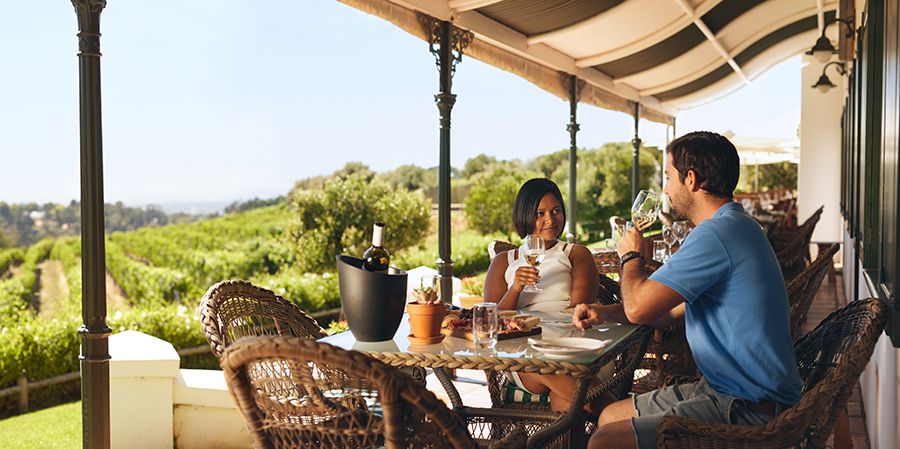 Embark on a wine-tasting adventure for your 40th birthday celebration. Napa Valley, California, is a fantastic destination for wine enthusiasts, offering world-class vineyards and breathtaking views. Book a tour, sample exquisite wines, and create unforgettable memories with your friends as you indulge in this sophisticated birthday experience.
12. Try Your Luck in Las Vegas

If you're seeking excitement and indulgence, Las Vegas is calling your name. Celebrate your 40th birthday with a few days of thrilling casino games, live shows, and stunning sights. Whether you're a fan of gambling or simply want to immerse yourself in the vibrant atmosphere, Las Vegas promises an unforgettable birthday celebration.
13. Embark on a Shopping Spree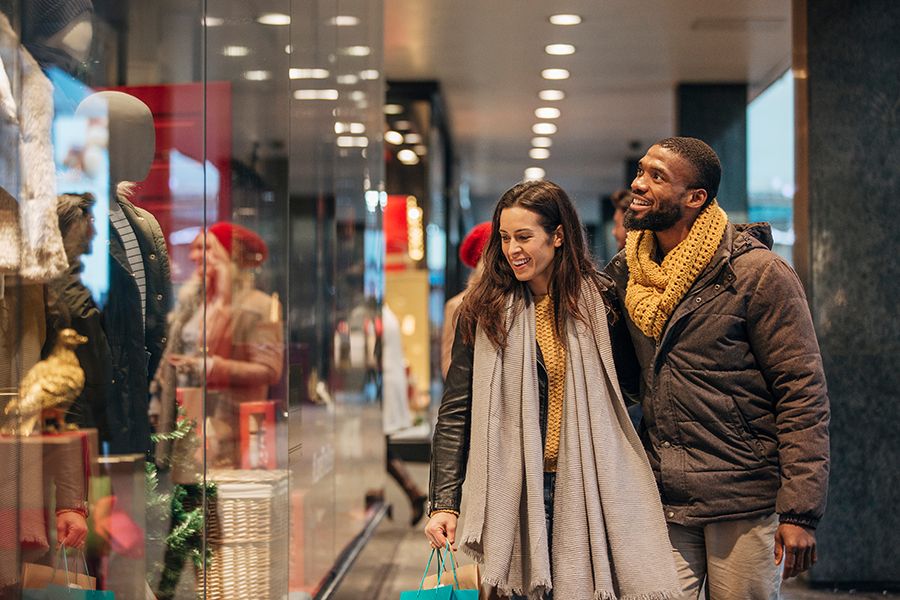 A 40th birthday is the perfect milestone to refresh your wardrobe and style. Arrange a shopping spree with your friends or family, using your birthday gifts or saved-up money to splurge on a new wardrobe. From the iconic department stores of New York to the high-end fashion houses of Milan, there's a world of shopping experiences waiting for you.
14. Tee Off with a Golfing Break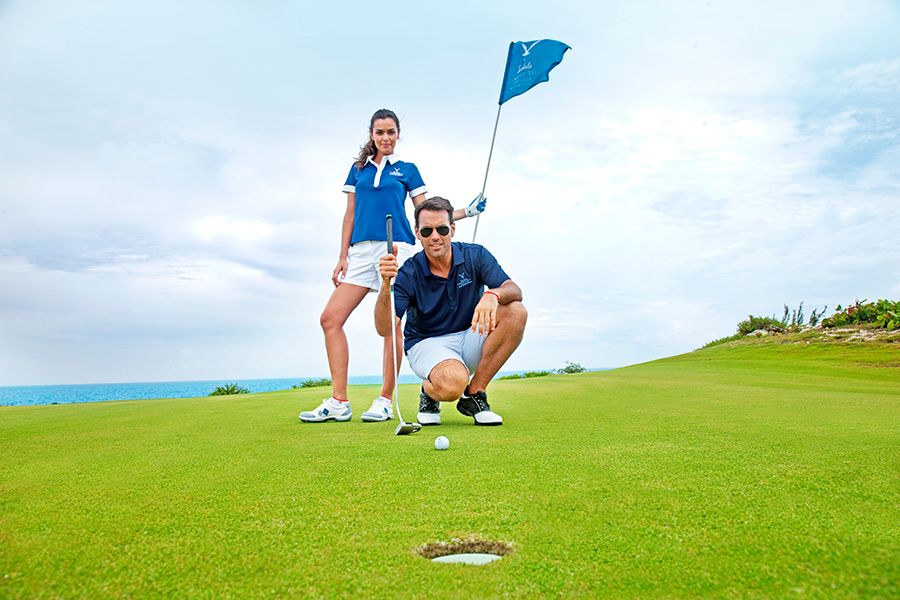 If you're a golf enthusiast or looking to try something new, a golfing getaway is a fantastic way to celebrate your 40th birthday. Choose a destination that offers beautiful beaches and world-class golf courses, such as Sandals Ochi or Beaches Ocho Rios in Jamaica, where you can enjoy unlimited golfing opportunities as part of your all-inclusive package.
15. Immerse Yourself in the Cocktail Capital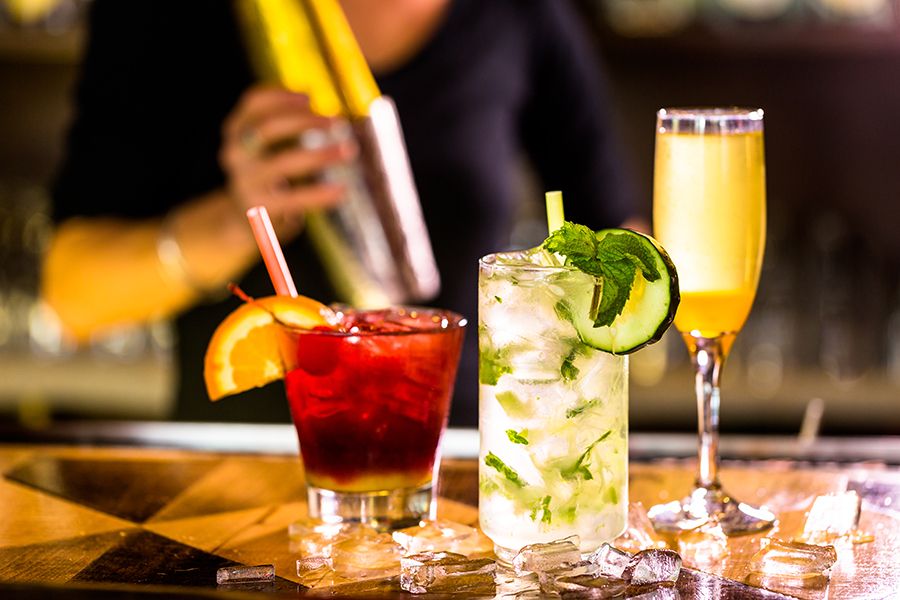 Indulge in expertly crafted cocktails and celebrate your 40th birthday in the cocktail capital of the U.S. Whether it's New Orleans, San Francisco, New York, or Chicago, there's a city waiting to offer you a delightful array of cocktail experiences. Take a sip, enjoy the vibrant nightlife, and let your taste buds guide you through this cocktail-filled adventure.
16. Follow the Rhythm of Music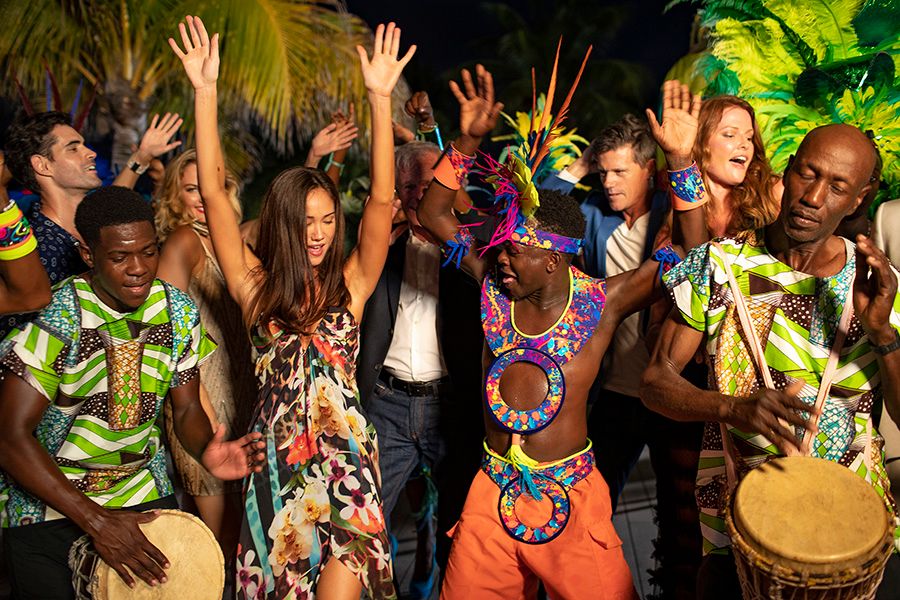 Let the beat lead the way on your 40th birthday vacation. Immerse yourself in the music scene of Nashville or jam to reggae music on a beautiful beach in Jamaica. Whether it's live music events, concerts, or local bars with live performers, allow the music to fill your soul and create memories that will last a lifetime.
Adventurous 40th Birthday Vacation Ideas
17. Embrace Nature on a Hiking Vacation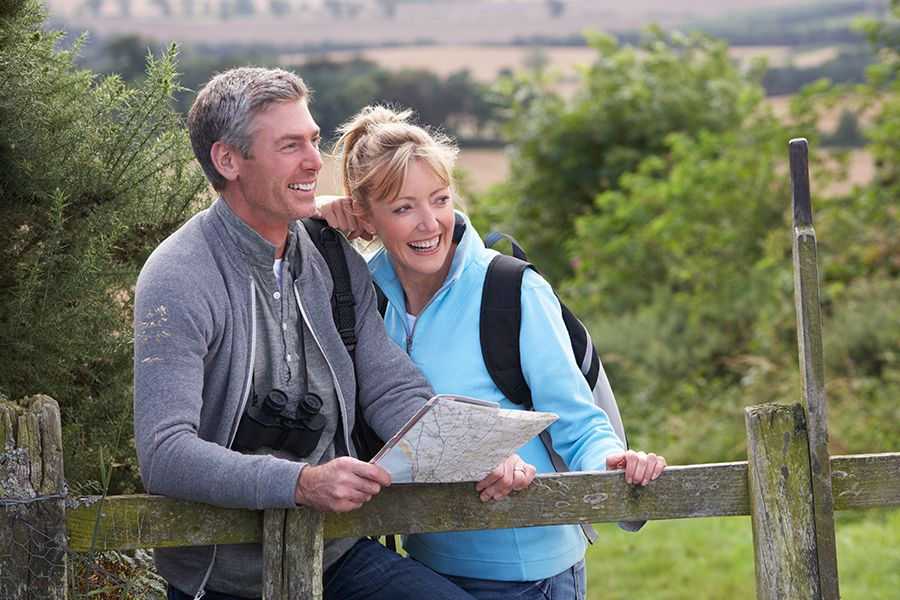 If you're an adventure seeker, a hiking vacation is the perfect way to celebrate your 40th birthday. Choose a destination with stunning trails that match your fitness level and preferences. You might be surprised to find that many Caribbean islands offer incredible hiking opportunities, with jaw-dropping scenery and incredible landscapes to explore.
18. Visit a National Park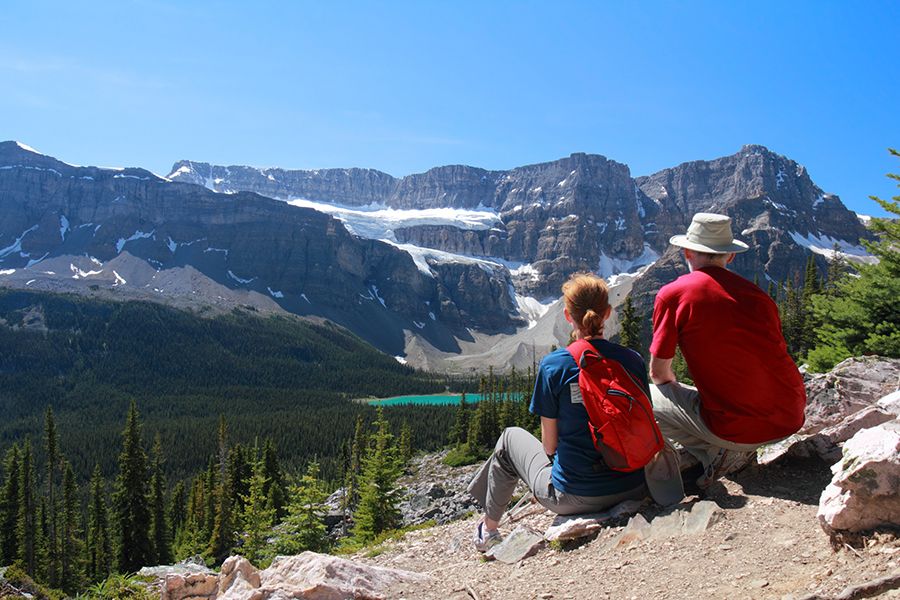 Immerse yourself in the wonders of nature by visiting a national park. Whether it's the majestic Yellowstone National Park with its geysers and wildlife, the Everglades in tropical South Florida, or the sand dunes of Colorado, national parks offer a unique opportunity to connect with the great outdoors and create unforgettable memories.
19. Embark on a Kayaking Adventure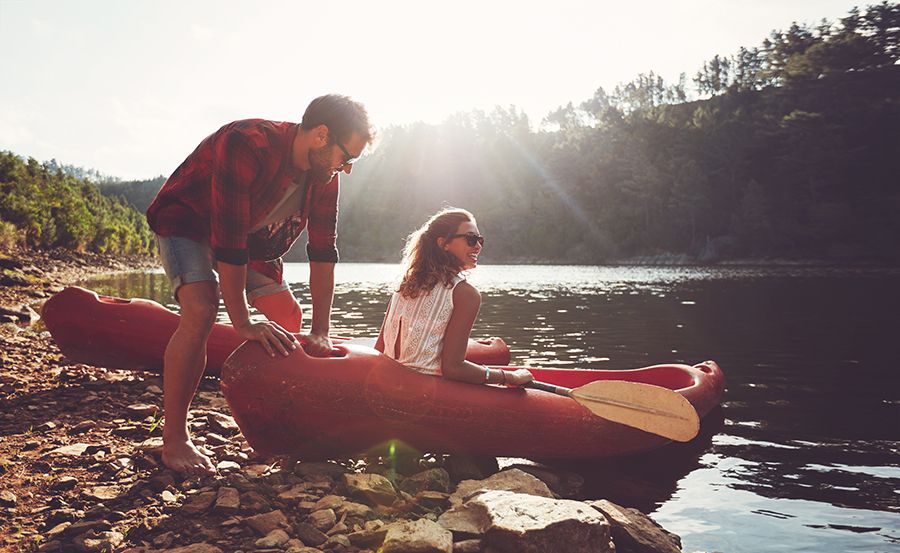 Experience the thrill of kayaking as you explore rivers, coves, and coastlines. Whether you choose a local destination or venture to the islands of The Bahamas and Turks & Caicos, kayaking allows you to connect with nature and enjoy breathtaking views from the water. It's an adventure that will leave you with lasting memories.
20. Hit the Slopes on a Ski Trip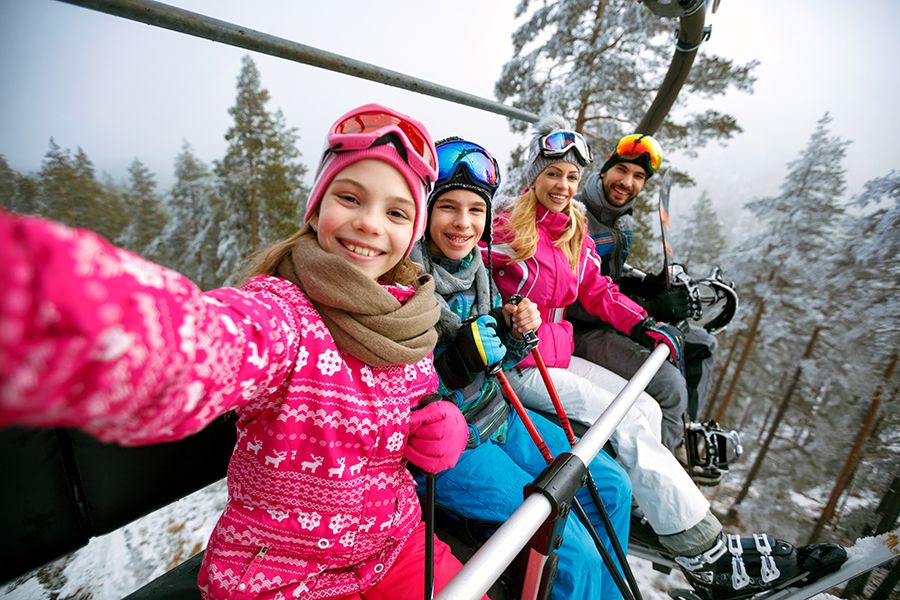 Gather your family and hit the slopes for an exciting ski trip. Aspen, Colorado, is the ideal destination for skiers of all levels, offering beautiful mountains and a range of thrilling activities. Zoom down the snow-covered slopes, indulge in winter sports, and create cherished memories with your loved ones.
21. Explore Canyons and Marvel at Nature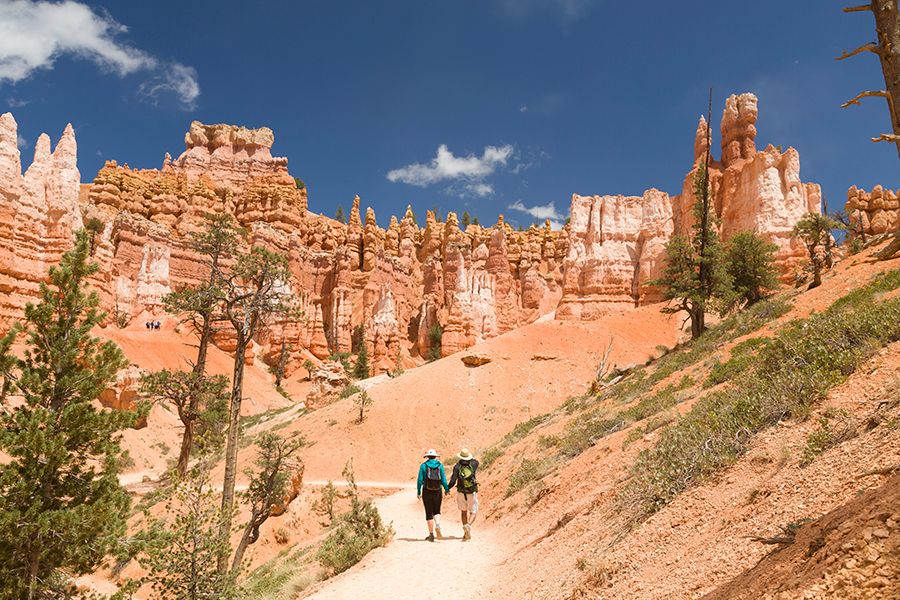 Embark on a canyon adventure and discover the awe-inspiring beauty of places like the Grand Canyon, Antelope Canyon, and Nine Mile Canyon. These natural wonders in Utah and Arizona offer breathtaking views and the opportunity to immerse yourself in the grandeur of the great outdoors. Don't forget your camera to capture stunning birthday photos!
22. Dive into the Underwater World with Snorkeling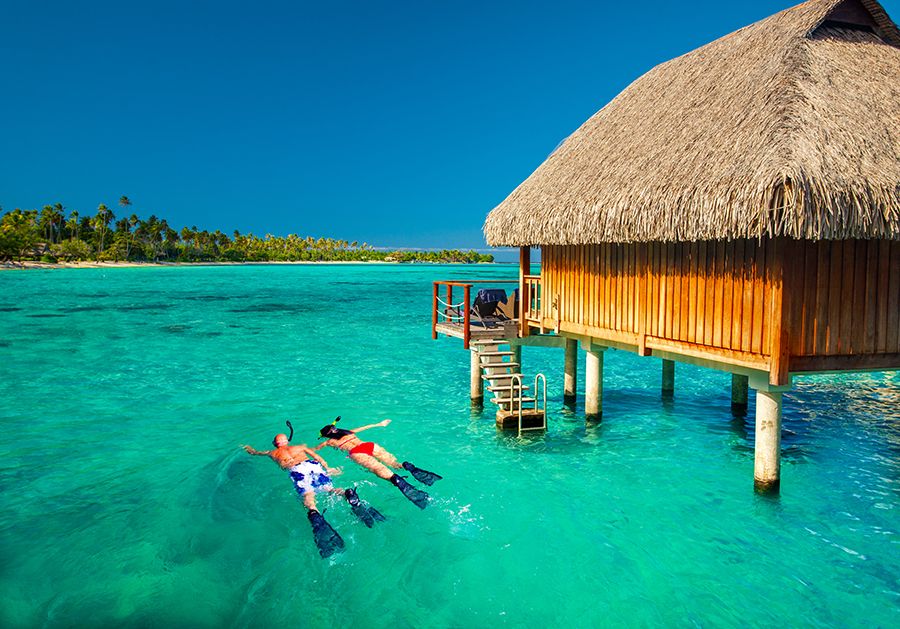 If you're seeking a unique and exciting birthday experience, try snorkeling. Explore vibrant coral reefs, spot mesmerizing marine life, and discover the wonders of the underwater world. The Caribbean offers incredible snorkeling spots, including the pristine waters of Turks & Caicos. It's an adventure that will leave you in awe.
23. Cycle Your Way to Adventure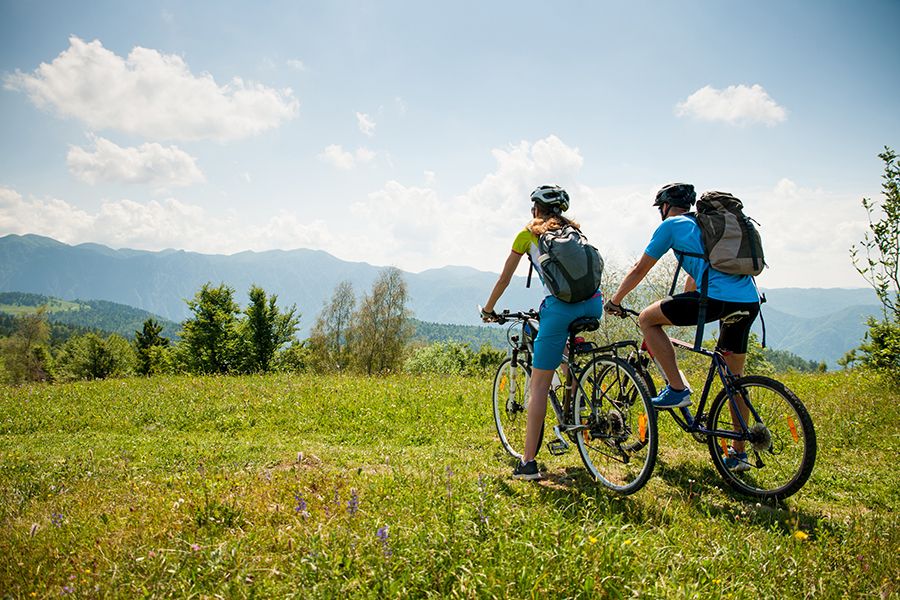 Celebrate your 40th birthday with an active adventure by going on a cycling vacation. Choose from mountain ranges, countryside routes, or bike-friendly cities and enjoy the freedom of the open road. Whether you embark on a solo journey or gather your friends for a biking excursion, it's a unique way to explore new destinations and stay active.
24. Catch Some Waves and Learn to Surf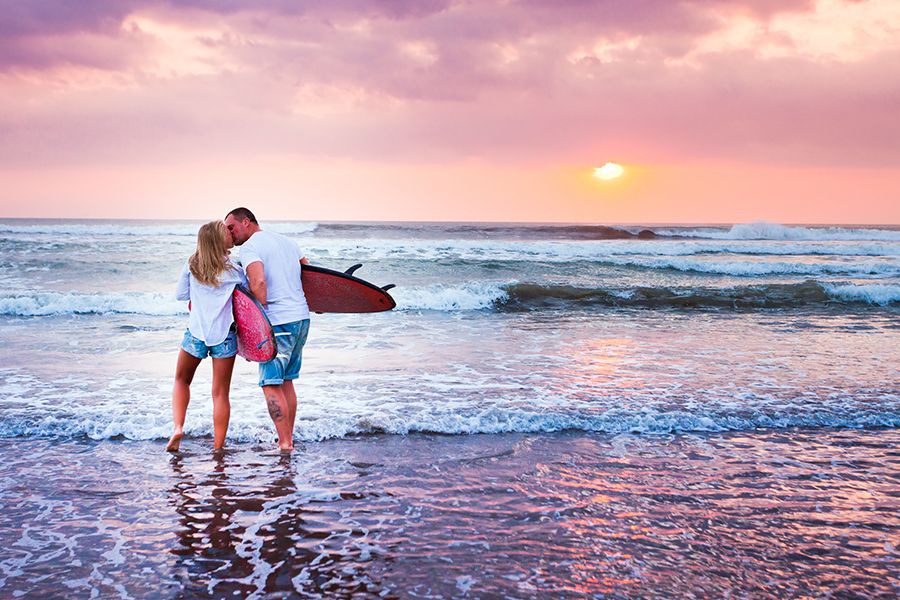 If you're ready for a thrilling birthday experience, learn how to surf and catch some waves. Head to renowned surf spots in California or the Caribbean, where you can take lessons, rent a board, and enjoy the thrill of riding the waves. It's a fantastic way to challenge yourself and create lifelong memories.
Find Your Inner Child…
25. Splash Around at a Water Park Resort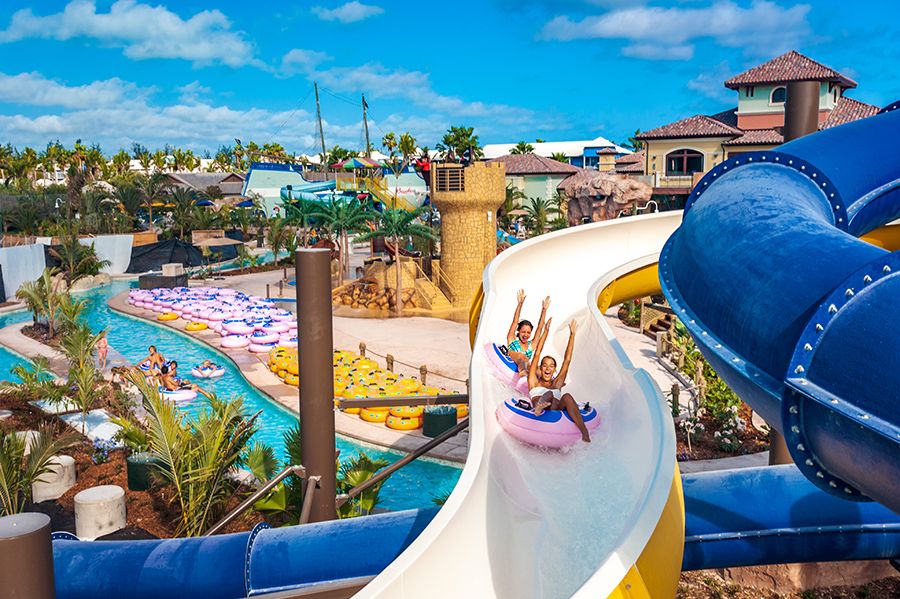 Celebrate your 40th birthday like a big kid at a water park resort. Enjoy thrilling water slides, lazy rivers, and endless splashing fun with your family. Beaches Resorts in the Caribbean offer water park adventures that will entertain kids of all ages. Dive in and make a splash on your special day!
26. Immerse Yourself in a Theme Park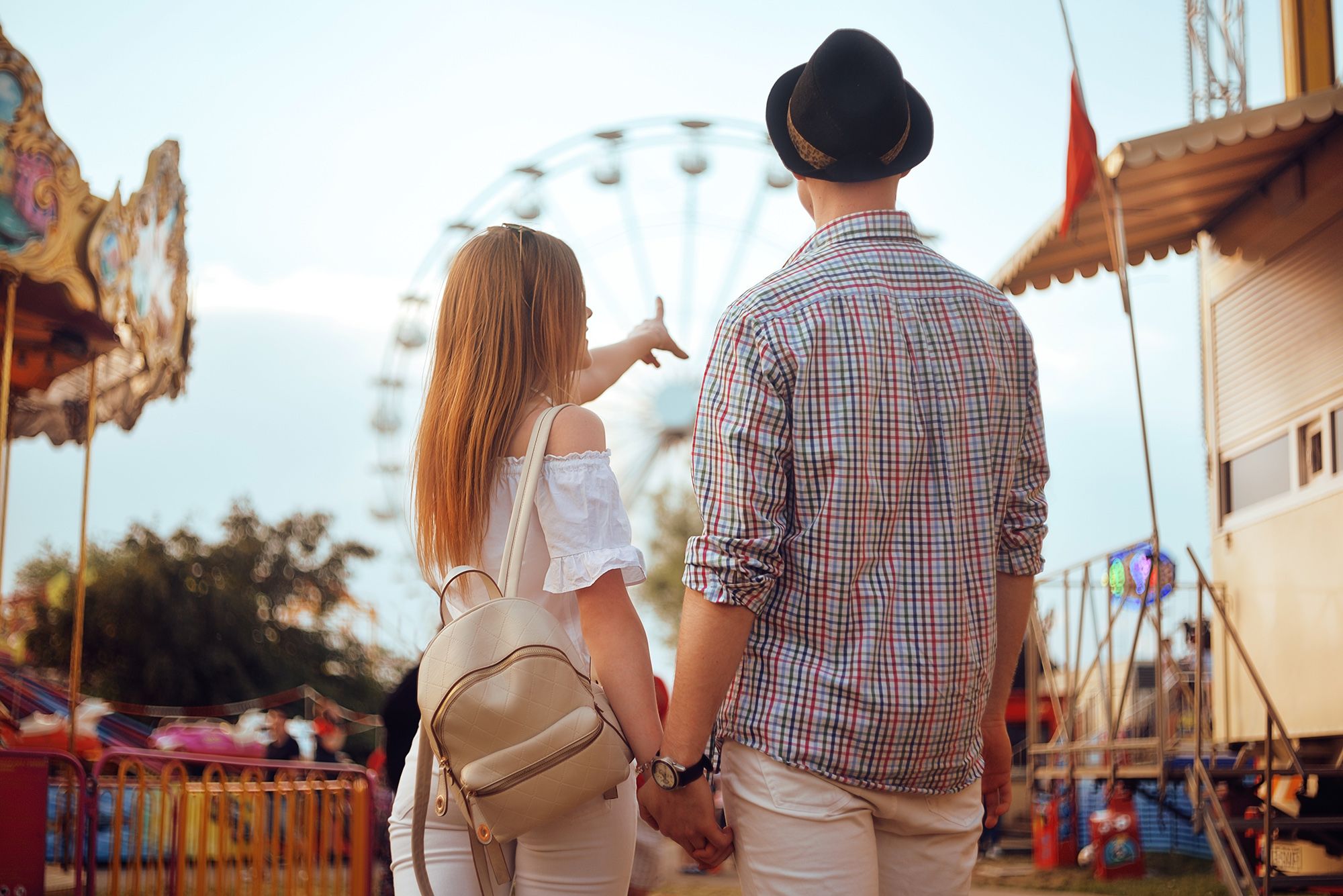 Let your inner child run wild at a theme park for your 40th birthday celebration. Experience the adrenaline of thrilling rides, meet beloved characters for memorable photo ops, and laugh your way through a day of fun and excitement. It's a fantastic way to create joy-filled memories with your loved ones.
27. Connect with Nature on a Camping Trip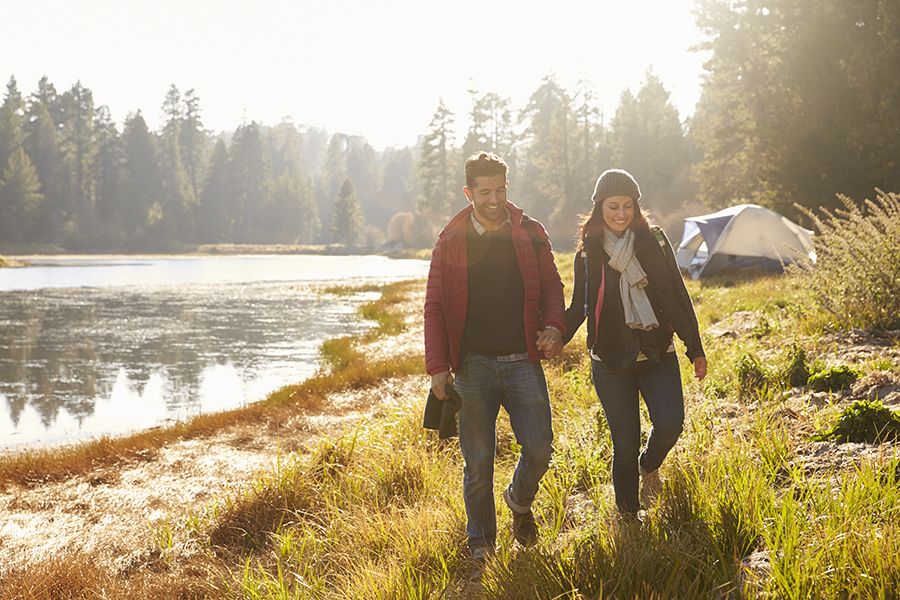 Rediscover your love for the great outdoors by going on a camping trip for your 40th birthday. Whether you choose to camp in the woods, at a national park, or in a luxurious glamping setting, reconnect with nature and create new and exciting memories. Gather around a campfire, breathe in the fresh air, and embrace the simplicity of outdoor living.
28. Dive into Water Sports Adventure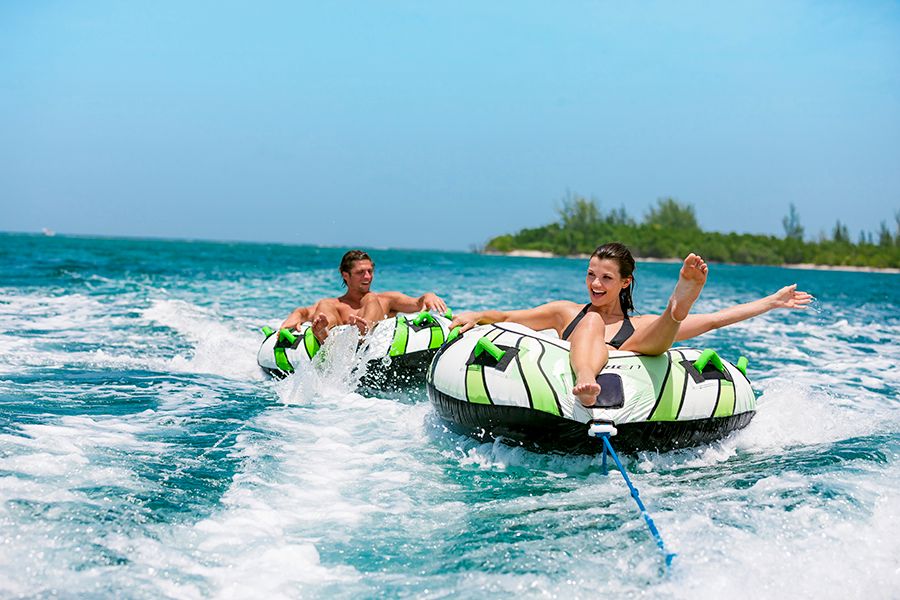 If you're a water sports enthusiast, plan a birthday vacation filled with thrilling activities. Try your hand at tubing, water skiing, jet skiing, or sailing. Beaches Resorts in the Caribbean offer unlimited water sports for the whole family, allowing you to make a splash and enjoy a wide range of aquatic adventures.
See Something You've Never Seen Before…
29. Sightseeing in Your Dream Destination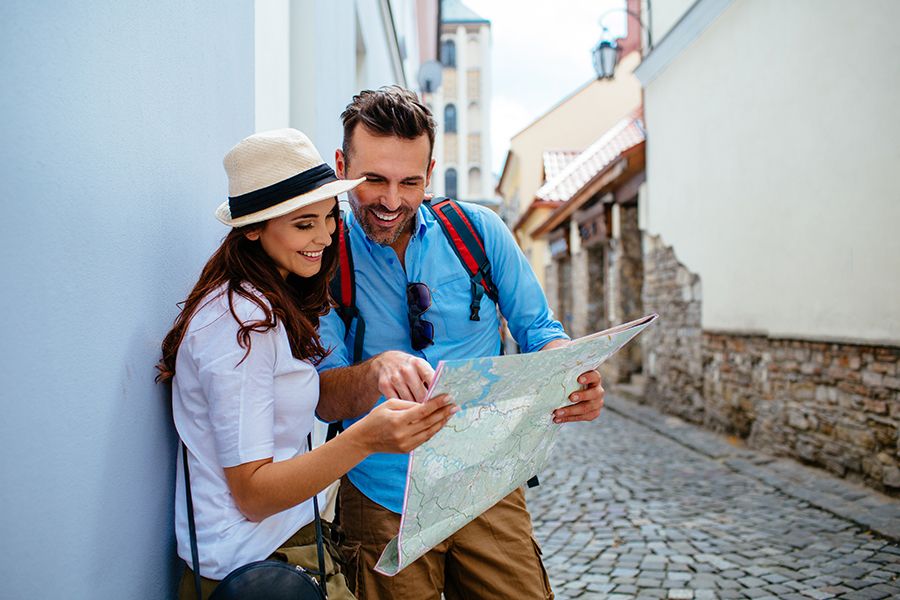 Make your 40th birthday dreams come true by visiting a destination you've always yearned to explore. Whether it's the Sydney Opera House, the Eiffel Tower, or any other iconic landmark, take the leap and plan a trip to your dream destination. Immerse yourself in the culture, history, and beauty of these extraordinary places.
30. Go on a Wildlife Safari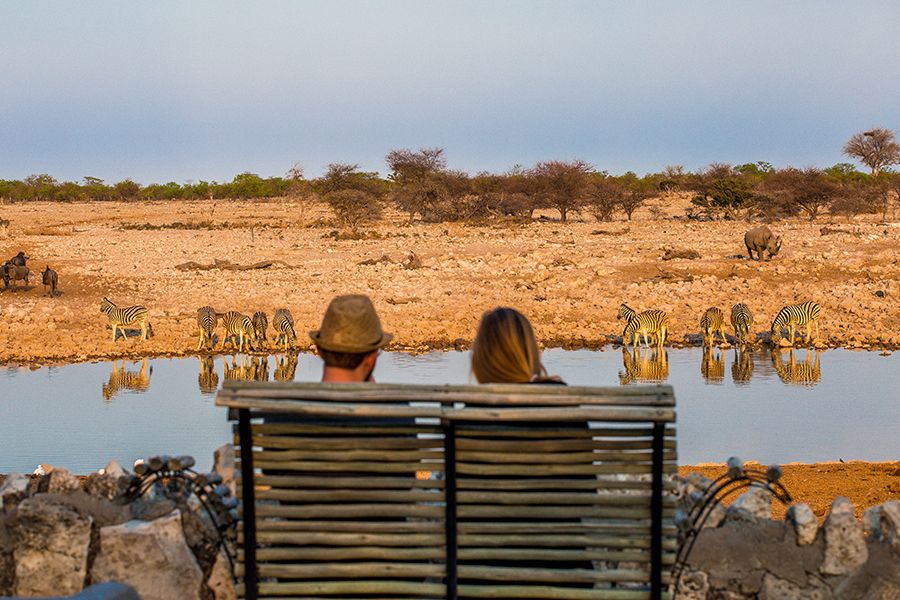 Experience wildlife up close on a thrilling safari adventure. Whether you choose a safari in the U.S. or plan an unforgettable trip to Africa, you'll have the opportunity to see exotic animals in their natural habitat. Lions, tigers, elephants, and giraffes await you on this exciting journey. It's a fantastic way to celebrate your 40th birthday and create cherished memories with your family.
31. Explore Museums and Embrace Culture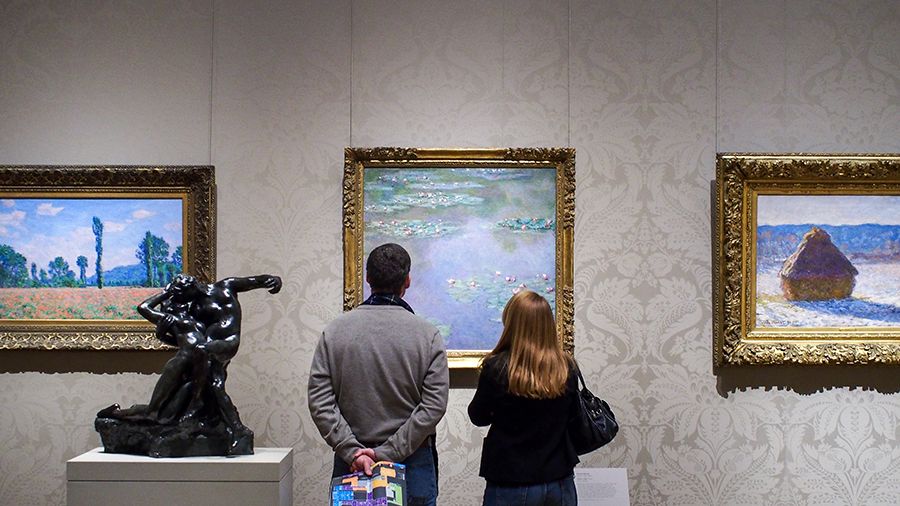 For the culture enthusiast, a museum-hopping adventure is the perfect way to celebrate your 40th birthday. Choose a destination with multiple museums and immerse yourself in history, art, and knowledge. From Athens and Rome to London and beyond, there are countless museums waiting to be explored, taking you on a captivating journey through time.
32. Embark on a Train Vacation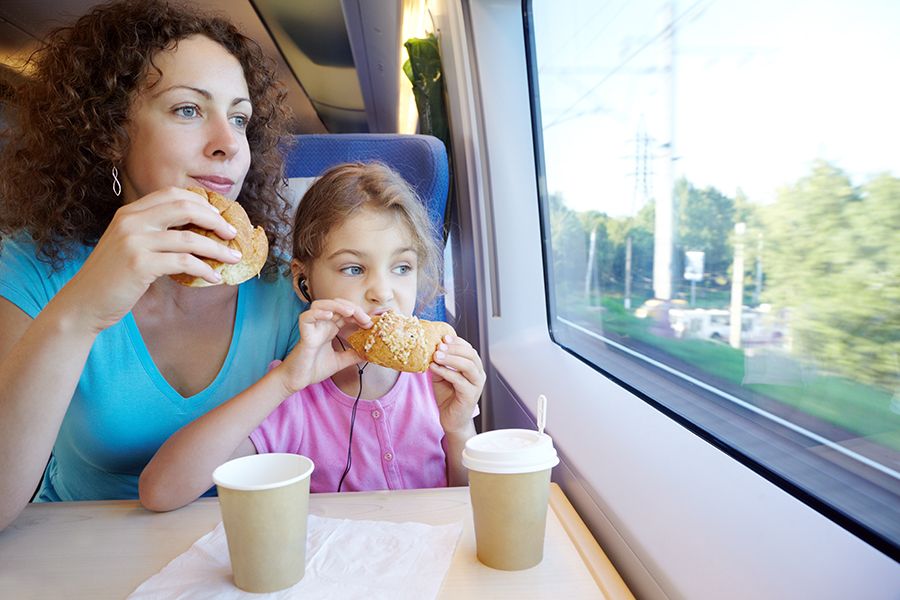 Hop on board and embark on a train vacation that will take you through breathtaking landscapes and captivating destinations. Whether you opt for a cross-country journey in the U.S. or a grand adventure on the Orient Express or Trans Siberian Express, train travel offers a unique and immersive experience. Sit back, relax, and let the beauty of the world unfold outside your window.
33. Discover the Vibrancy of New York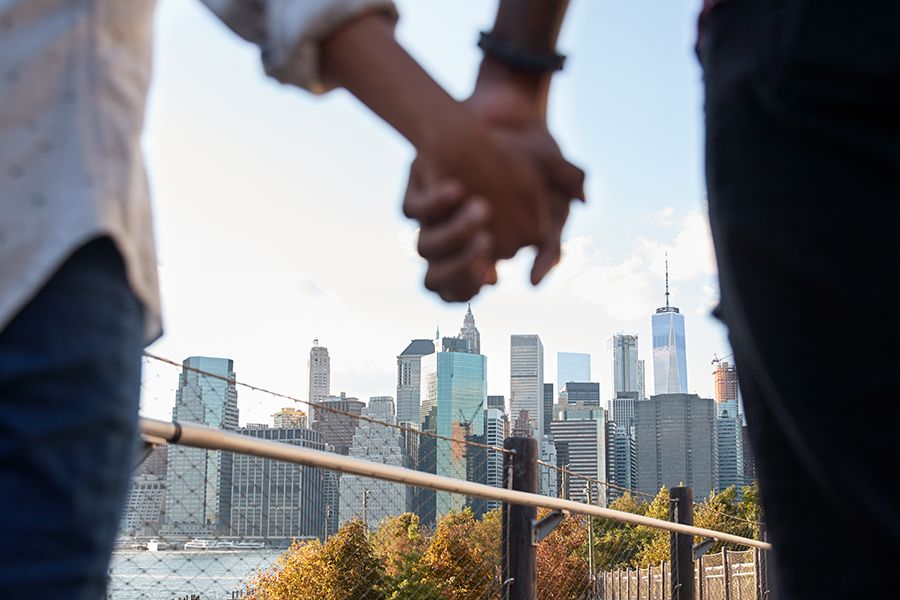 New York City is a celebration in itself, offering endless possibilities for your 40th birthday. Immerse yourself in the vibrant energy of this iconic city. From shopping sprees and 5-star restaurants to live shows and captivating sights, New York has it all. Indulge in the magic of the city that never sleeps and create memories that will last a lifetime.
34. Rediscover Your Own City with a Staycation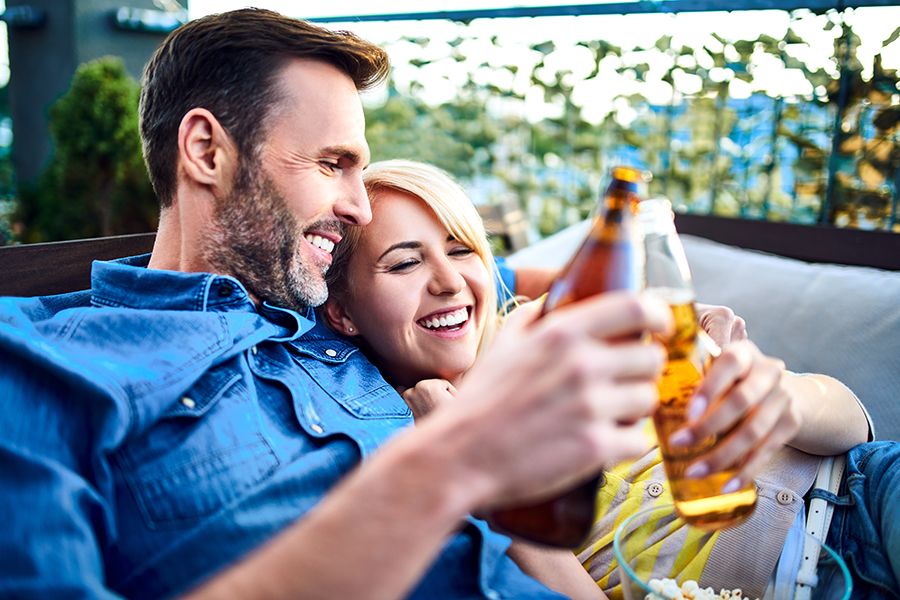 Sometimes the best adventures are found in your own backyard. Plan a staycation and rediscover the hidden gems of your city. Explore local landmarks, dine at new restaurants, and immerse yourself in the culture and history that surrounds you. A staycation is the perfect opportunity to see your city through a fresh lens and create meaningful memories close to home.
There you have it—the best 40th birthday vacation ideas for an exceptional celebration. Whether you choose relaxation, romance, adventure, or an exploration of your own city, these ideas are sure to make your 40th birthday truly unforgettable. So start planning and get ready for an incredible journey that will mark the beginning of a new decade filled with joy and adventure. Happy birthday!